Joining the congressional press briefing at the U.S. House of Representatives, after announcement of a bipartisan resolution in support of the Iranian people's desire for a democratic, secular, and non-nuclear Iran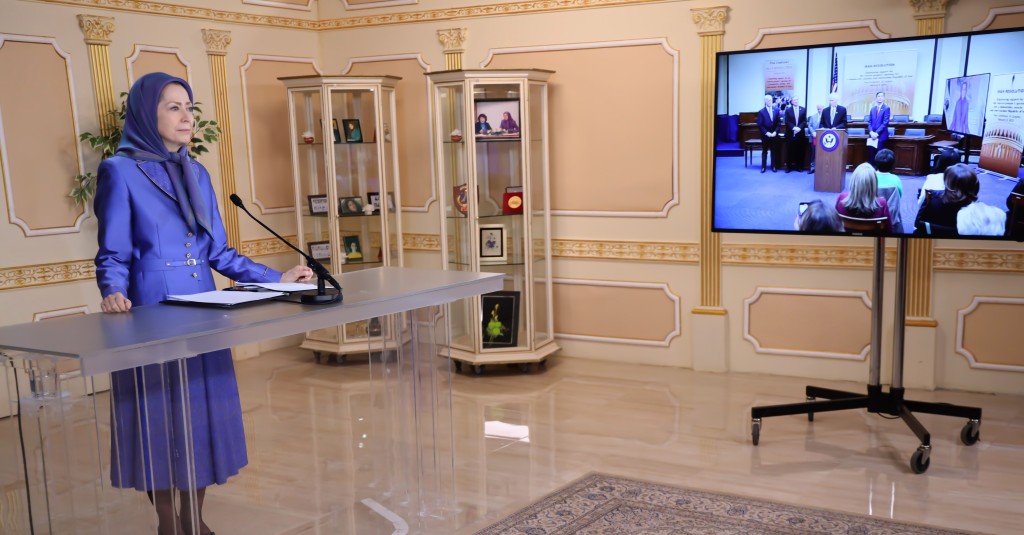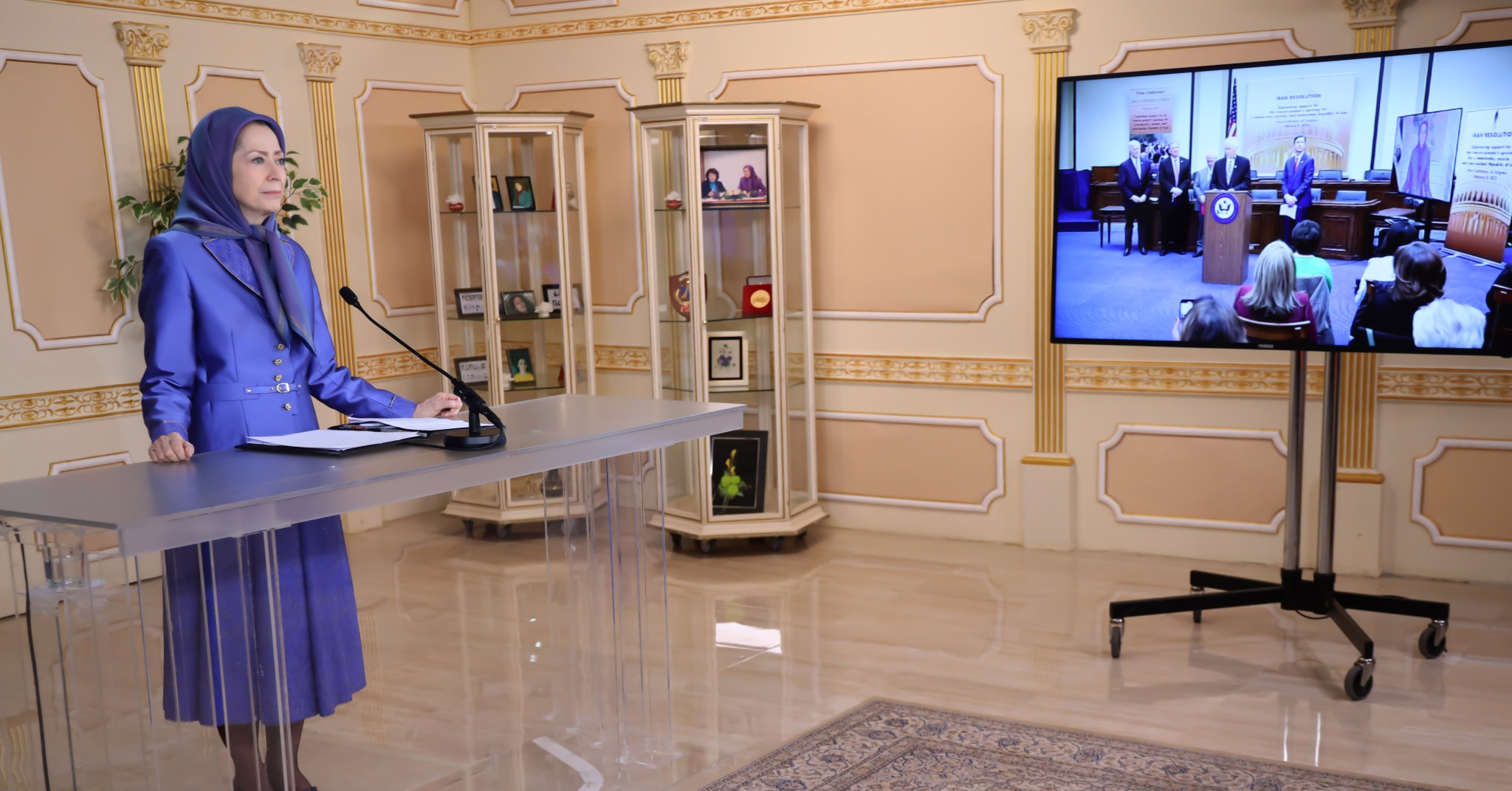 Maryam Rajavi: The people of Iran only look to the future, a democratic republic based on separation of religion and state, and gender equality
Washington, D.C., February 8, 2023 – one hundred and sixty-six members of the U.S. House of Representatives from both sides of the isle sponsored a resolution submitted to the Congress in support of the Iranian people's uprising and Resistance.
H. Res. 100 supports the Iranian people's desire for a democratically elected republic based on the separation of religion and state and a non-nuclear Iran. It condemns the Iranian regime's human rights abuses and state-sponsored terrorism.
Several members of Congress held a press briefing at the U.S. House of Representatives and announced the H. Res. 100. Maryam Rajavi joined the press conference and thanked the representatives who sponsored the initiative:
Thank you very much Chairman Tom McClintock,
Thank you, Congressman Brad Sherman,
I want to thank all the members of congress who are here today. You represent the values of the American people. You are standing on the right side of the history.
You are defending the rights of the Iranian people to determine their own future and to deny the Iranian regime the means and resources to suppress the population.
Ending one century of killings and dictatorship
We are on the anniversary of the anti-dictatorial revolution in 1979, when a unified nation swept a dictator, the Shah, out of power but Khomeini hijacked their revolution and established a religious dictatorship.
However, today, after more than 40 years of repression and resistance, the Iranian nation is ready again to overthrow another form of dictatorship. They want to put an end to one century of dictatorship and establish a democratic, pluralistic, and secular republic.
What you see in Iran today is another revolution in the making. This is the result of 40 years of organized resistance and struggle against the regime, with 120,000 political executions.
The need for a firm and effective policy
I am confident that this revolution will succeed, because it is led by those who are willing to pay the price.
This revolution will succeed because the people are rejecting all forms of dictatorship of the past and present.
They only look to the future, which is a democratic republic based on separation of religion and state, gender equality, and a non-nuclear Iran.
Once again, I want to commend you all for this very important bi-partisan initiative in the Congress in support of the people of Iran and their uprising and the Iranian Resistance, which you announced today.
Thank you very much.