Maryam Rajavi described the boycott of the election as apolitical and social blow to Khamenei and the ruling theocracy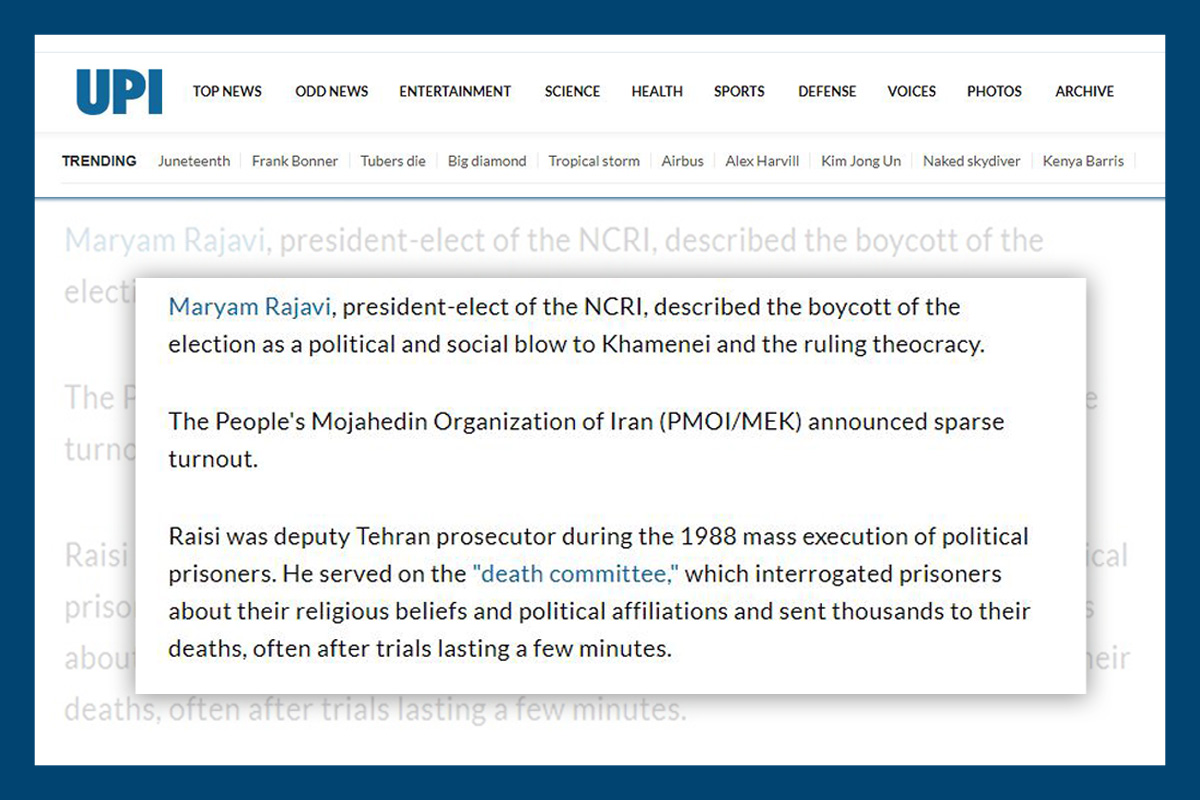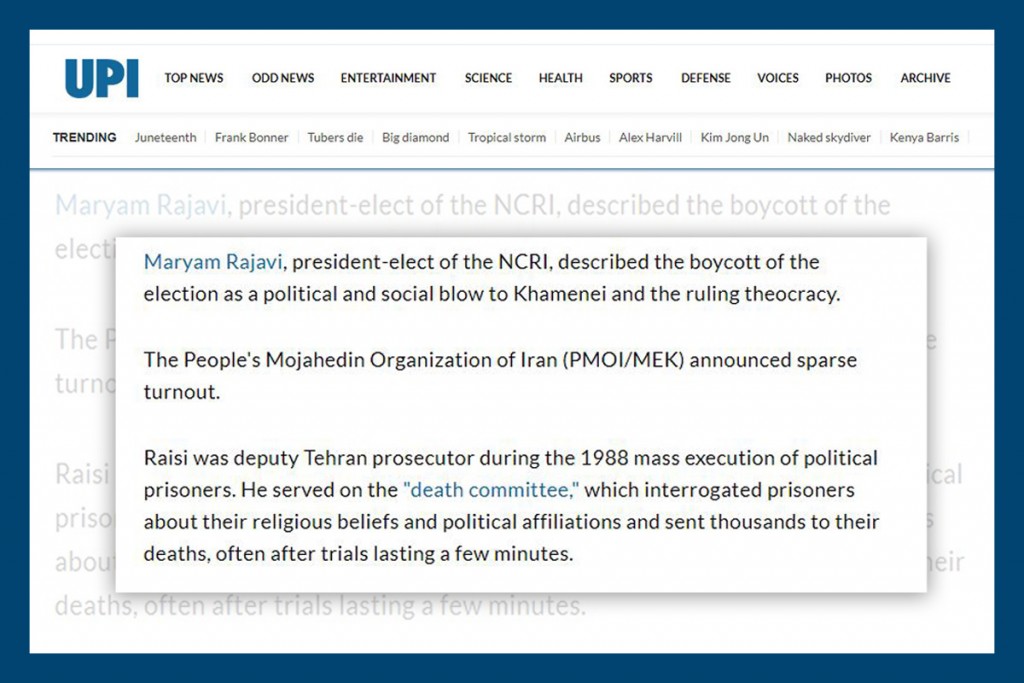 Iranians go to polls, but they expect Ebrahim Raisi to win
UPI By Clyde Hughes
June 18 (UPI) — Iran's
Supreme leader Ayatollah Ali Khamenei urged residents to vote in nationwide elections Friday, but many expect hard-line front-runner Ebrahim Raisi to cruise to victory, replacing HassanRouhani. Raisi, 60, a close ally of Khamenei who serves as head of the judiciary, lost the 2017 election to Rouhani. This time, Iranian election officials barred many who believed would be Raisi's stiffest competition, essentially clearing the field for him to win.
Maryam Rajavi, president-elect of the NCRI, described the boycott of the election as a
political and social blow to Khamenei and the ruling theocracy.
The People's Mojahedin Organization of Iran (PMOI/MEK) announced sparse turnout.
Raisi was deputy Tehran prosecutor during the 1988 mass execution of political prisoners. He served on the "death committee," which interrogated prisoners about their religious beliefs and political affiliations and sent thousands to their deaths, often after trials lasting a few minutes.
The U.S. Treasury has also linked Raisi to a crackdown on Iran's Green Movement protests in 2009. The election comes as Iran faces the COVID-19 pandemic, an economy that has been shackled by crushing sanctions from the United States and a decision on whether to rejoin the nuclear deal with the United States and other countries.