Iranian Opposition Annual Convention in France Calls for Regime Change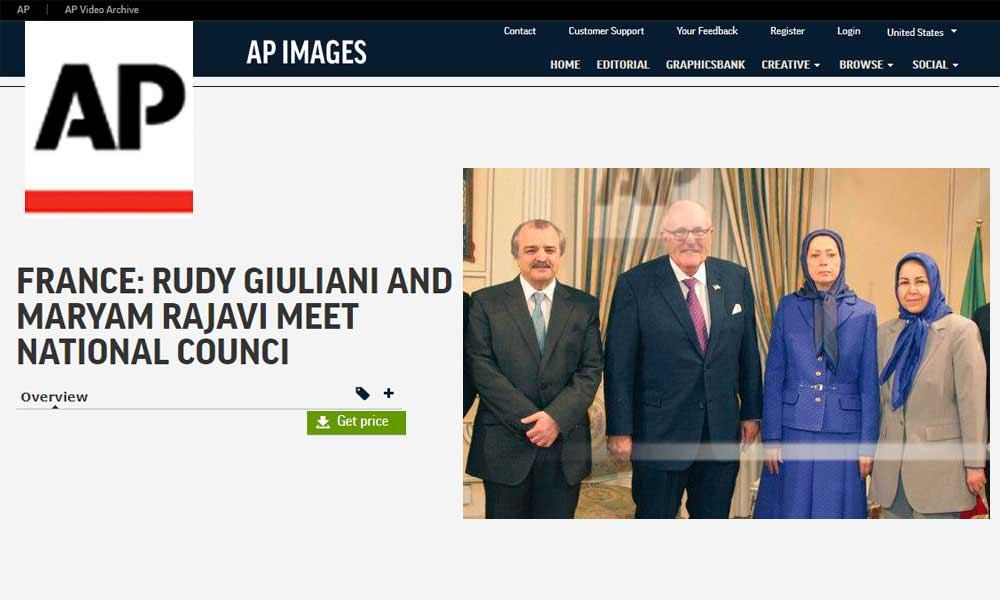 Paris– Iranian opposition held its annual convention 2017 in auditorium in Villepente Exhibition Center, near Paris, on Saturday in a massive expression of support urging the world to adopt a firm approach toward the regime in Iran.
Hundreds of prominent political figures and activists from all over the world attended the convention.
President of the National Council of Resistance of Iran (NCRI), Maryam Rajavi delivered a speech saying: "the regime's overthrow is possible and within reach, and a democratic alternative and organized resistance exists that can topple it."
Participants criticized Iran's regional and international behavior and announced their support for the opposition in toppling the regime.
Mujahid-e Khalq hoisted Iranian flags with lion and sun logos on it.
Mujahid-e Khalq is one of the prominent opposition parties calling for regime change in Iran. The organization was formed in 1965 and was part of the factions that toppled the former regime.
Rajavi said that toppling the regime is crucial to ensure security and peace in the region.
"The only solution to free the people of Iran and establish peace and tranquility in the region, is the overthrow of the Iranian regime," declared Rajavi.
She said that the ruling regime is in disarray and paralyzed as never before, adding that the Iranian society is simmering with discontent and the international community is finally getting closer to the reality that appeasing the ruling theocracy is misguided.
Speaking about the recent presidential elections, Rajavi stated in fear of a repeat of the 2009 uprising, Khamenei had to back down from his plan in the presidential election sham to bring the name of Raisi, the executioner in charge of the 1988 massacre.
"The regime is not capable of reform because the so-called reformists who were in office for more than half of this regime's rule, did nothing but serving the Welayat-e Faqih. This regime cannot be contained, because more than three decades of West's concessions did not bring about any change in this regime," NCRI leader said.
Rajavi highlighted the plight of Iran's population under the current regime, and commended Iran's political prisoners for supporting the gathering "from the depths of the regime's torture chambers."
Rajavi added that the international community must recognize the resistance of the Iranian people to overthrow the mullahs' religious dictatorship and designate the Islamic Revolutionary Guards Corps (IRGC) as a terrorist organization and evict it from the entire region.
NCRI's President underlined the Iranian Resistance's unwavering belief in the people's free choice, the separation of religion and state, women's active and equal participation in political leadership, and the autonomy of various ethnic groups in the framework of Iran's territorial integrity.
She added, "As I have reiterated, repeatedly, we want neither money, nor arms. We urge you to recognize the Iranian people's right to overthrow the mullahs' religious dictatorship."