Iranian opposition forces show bipartisan allies, flex political muscle at annual gathering in DC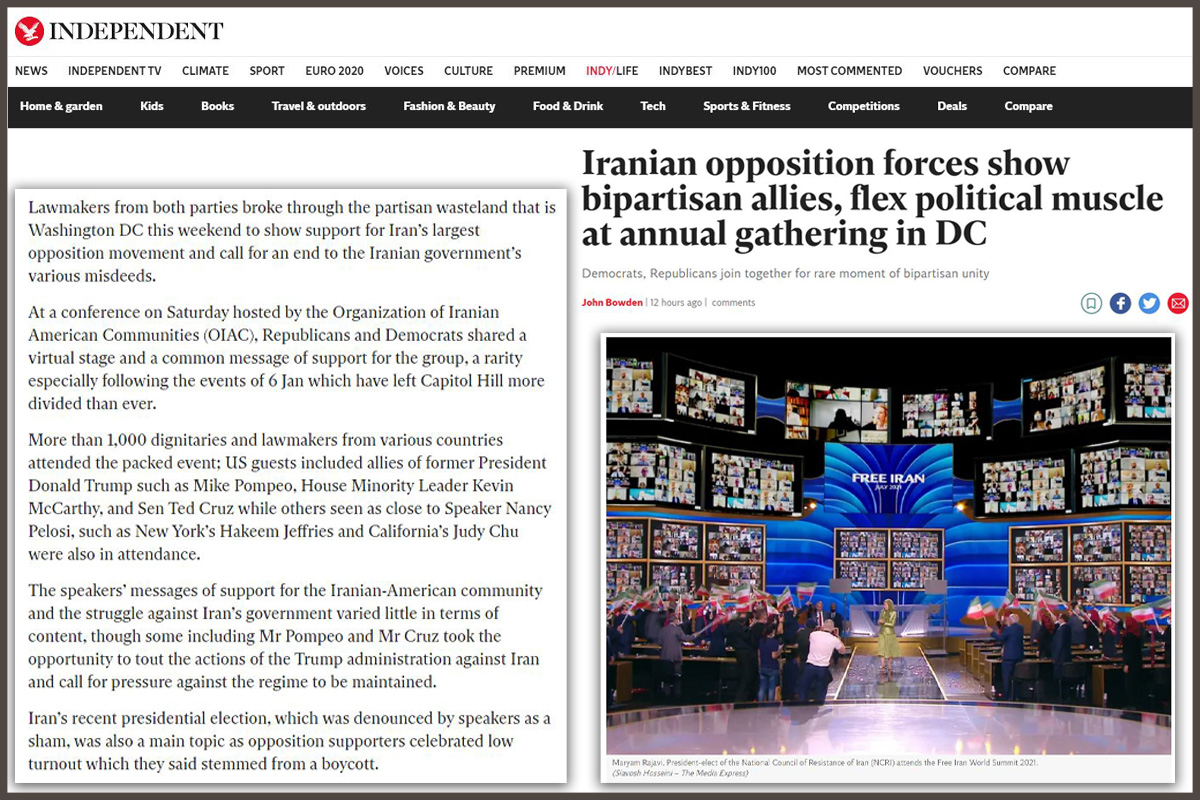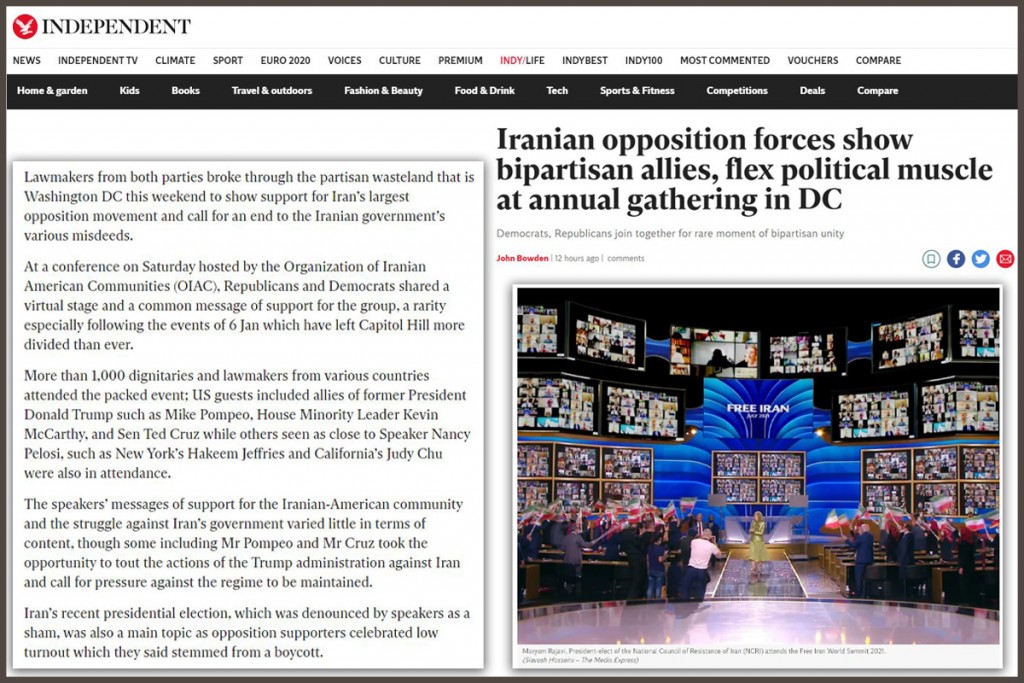 Lawmakers from both parties broke through the partisan wasteland that is Washington DC this weekend to show support for Iran's largest opposition movement and call for an end to the Iranian government's various misdeeds.
At a conference on Saturday hosted by the Organization of Iranian American Communities (OIAC), Republicans and Democrats shared a virtual stage and a common message of support for the group, a rarity especially following the events of 6 Jan which have left Capitol Hill more divided than ever.
More than 1,000 dignitaries and lawmakers from various countries attended the packed event; US guests included allies of former President Donald Trump such as Mike Pompeo, House Minority Leader Kevin McCarthy, and Sen Ted Cruz while others seen as close to Speaker Nancy Pelosi, such as New York's Hakeem Jeffries and California's Judy Chu were also in attendance.
The speakers' messages of support for the Iranian-American community and the struggle against Iran's government varied little in terms of content, though some including Mr Pompeo and Mr Cruz took the opportunity to tout the actions of the Trump administration against Iran and call for pressure against the regime to be maintained.
Iran's recent presidential election, which was denounced by speakers as a sham, was also a main topic as opposition supporters celebrated low turnout which they said stemmed from a boycott.
https://www.independent.co.uk/news/world/americas/us-politics/iran-oiac-conference-rajavi-b1882178.html