Iranian Resistance strongly condemns the clerical regime's attack on the headquarters of Iranian Kurdish parties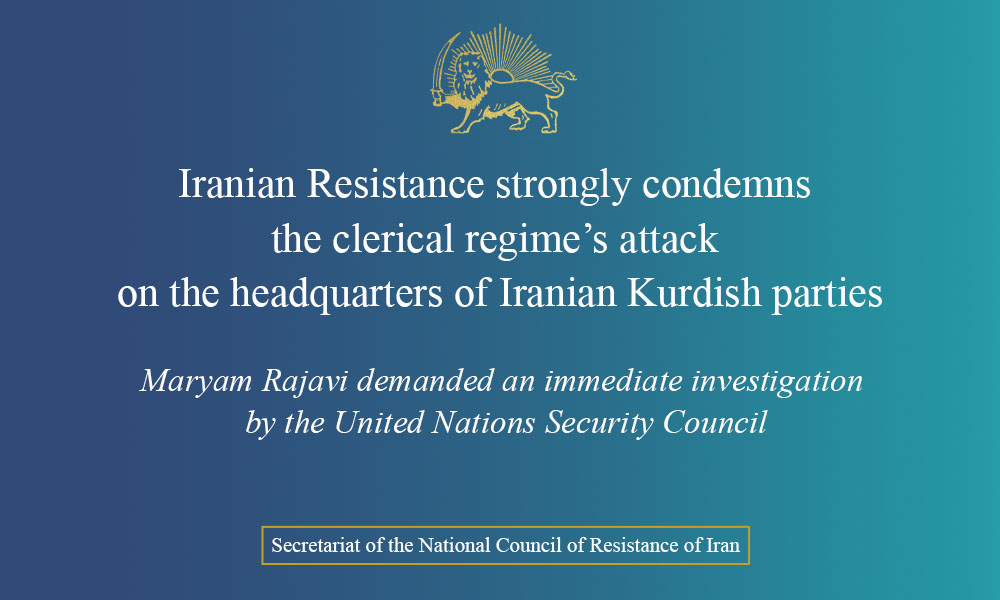 Mrs. Maryam Rajavi demanded an immediate investigation by the United Nations Security Council
The National Council of Resistance of Iran (NCRI) strongly condemns the barbaric attacks by the religious fascism ruling Iran on the headquarters of the Iranian Kurdish parties in Iraqi Kurdistan region of Iraq and offers its condolences on the death of the Kurdish Peshmergas to their comrades, the Iranian Kurdish parties and the victims' families.
The anti-human clerical regime has resorted to these criminal actions because it has been unable to deal with the brave people of Iranian Kurdistan, who, along with all the people of Iran have called for toppling this regime with slogans as "death to Khamenei."
The Iranian Resistance calls on the United Nations and the Iraqi Kurdistan Regional Government to take immediate action to force the Iranian regime to stop these attacks, which are a clear violation of international law.
Mrs. Maryam Rajavi condemned the vicious attacks on her compatriots and Kurdish Peshmerga and demanded an immediate investigation by the United Nations Security Council.
Secretariat of the National Council of Resistance of Iran (NCRI)
September 28, 2022