Maryam Rajavi: Khamenei is the first culprit in the ongoing massive loss of lives in our country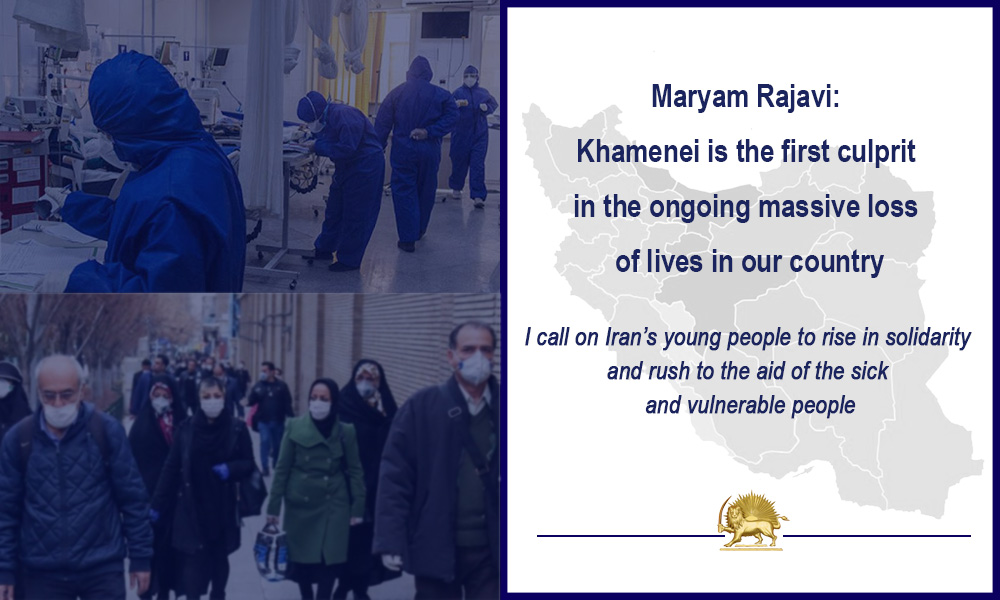 I call on Iran's young people to rise in solidarity and rush to the aid of the sick and vulnerable people
The ghastly new wave of the coronavirus is taking more lives every day. This is because of the clerical regime's criminal and predatory policies and before anyone else, Khamenei is the main culprit in this massive loss of lives.
With unmatched ruthlessness, he banned import of American and British vaccines. On the other hand, he has refrained from spending even a tiny portion of the trillions of dollars of assets usurped from the people of Iran and compiled in Khamenei's foundations to aid the toiling workers, forcing them to run over the Coronavirus mine fields to make ends meet.
I emphasize that so long as the clerical regime has its hold on power, the people of Iran will not be safe from the consequences of floods, earthquakes and disease. Nor will they be immune from spreading poverty, soaring inflation, and rising unemployment.
While extending my heartfelt condolences and sympathies to the families who have lost their loved ones due to the pandemic, I call on young people to rise in solidarity and rush to the aid of the sick and vulnerable people.