Meeting with Kira Rudik, MP and leader of Golos Party of Ukraine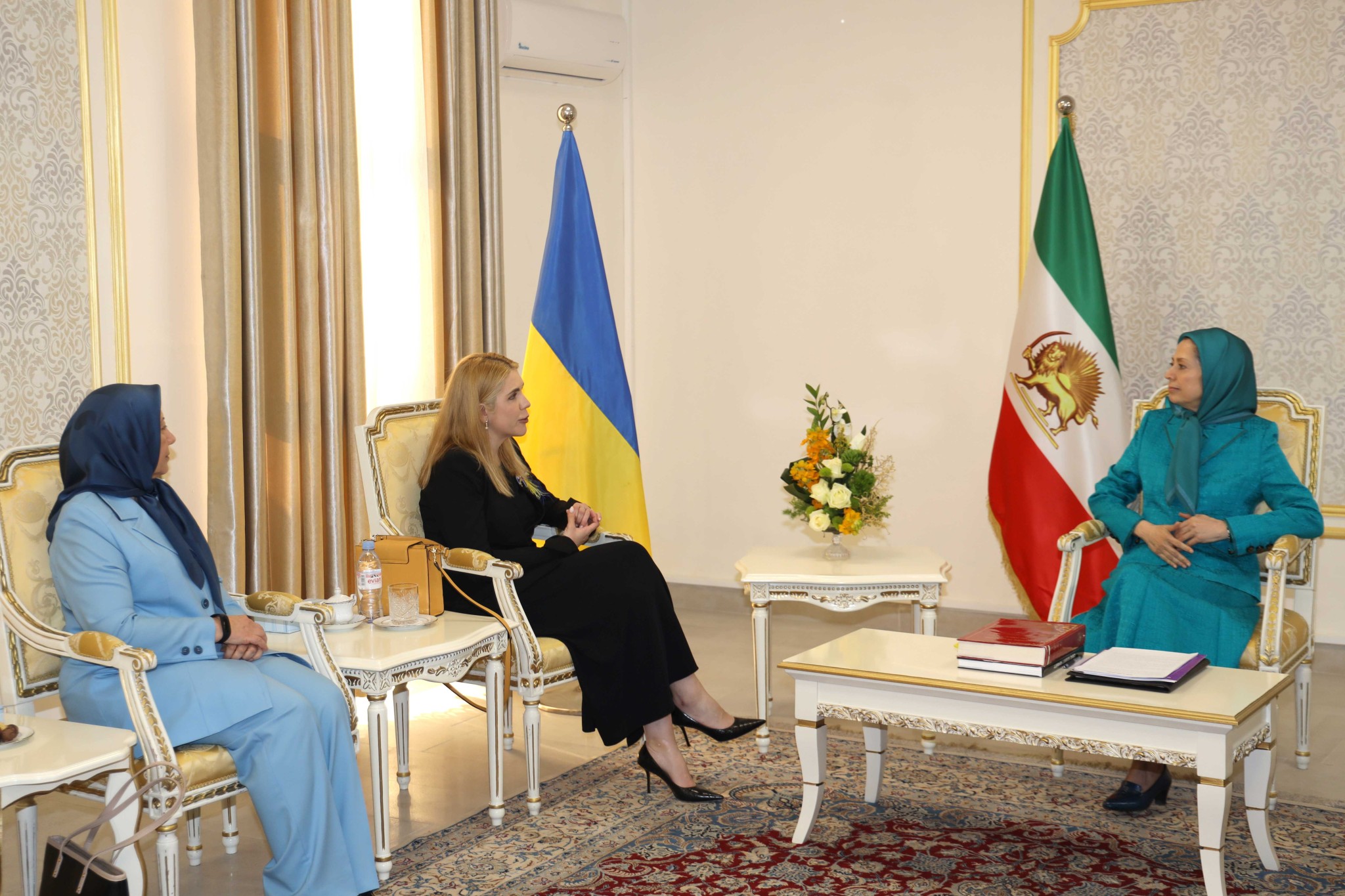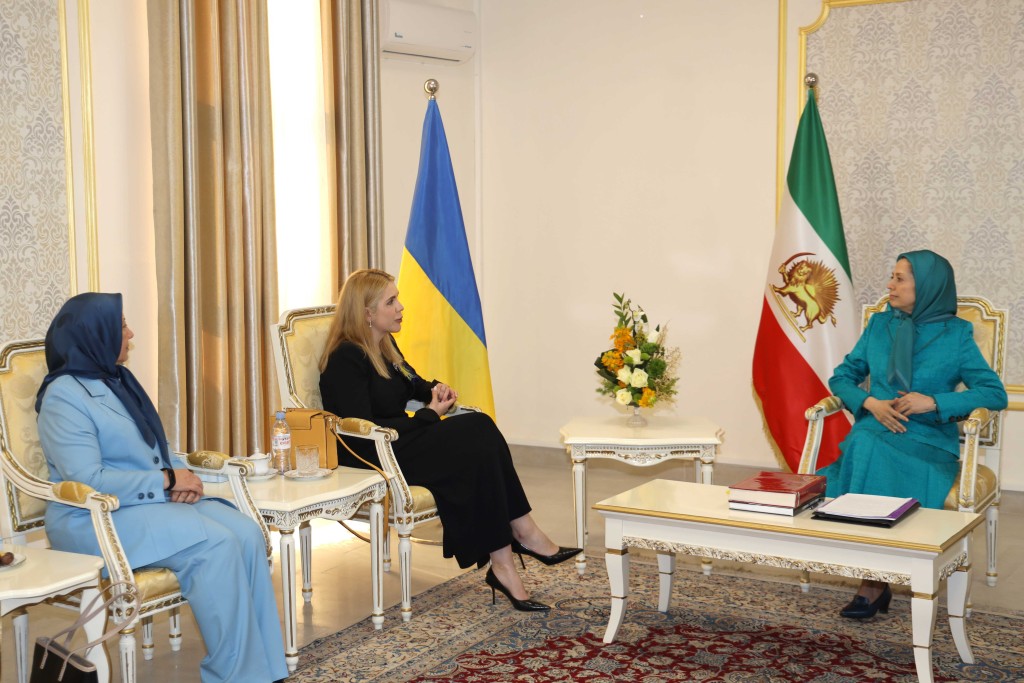 On Sunday, June 5, 2022, Maryam Rajavi met and held talks at Ashraf 3 with Ms. Kira Rudik, Member of Parliament, Leader of the Voice Party of Ukraine, and Vice President of the Alliance of Liberals and Democrats for Europe (ALDE).
Ms. Rudik praised the Iranian Resistance's perseverance against Iran's religious tyranny for more than four decades. She said: It is an honor to meet you and get acquainted with those who have waged this difficult battle over long years and become a symbol for the people of Iran.
Noting the commonalities of resistance for independence and freedom, she said: Like the People's Mojahedin Organization of Iran, we are fighting for freedom and independence and a democratic country. The scenes of inhumane crimes in Bucha are similar to the images of the massacre of PMOI/MEK members in Ashraf, which moved me very much. The pain and suffering the PMOI has endured over the past 40-something years motivate me to carry on my struggle and activities more than ever.
Maryam Rajavi welcomed Ms. Rudik and underlined the support and sympathy of the Iranian people and Resistance with the people of Ukraine. She added:
The people in Iran have great sympathy for you. The Iranian people and Resistance suffer from your pain and suffering and admire your resistance and advancement.
Mrs. Rajavi praised the unique role of women in the Ukrainian struggle.
She added: I do not doubt that with resilient women, such as yourself, the Ukrainian Resistance will be persistent, historical, and invincible.
Ms. Rudik presented a piece of handicraft made by women of the Ukrainian Resistance to Maryam Rajavi as a message of resistance.
Maryam Rajavi also presented a plaque of Resistance and the list of 20,000 PMOI martyrs to Ms. Rudik and the Ukrainian peopole's elected representatives in the parliament.