Maryam Rajavi hailed protesters in Tehran and other cities, and called people and the youth to support them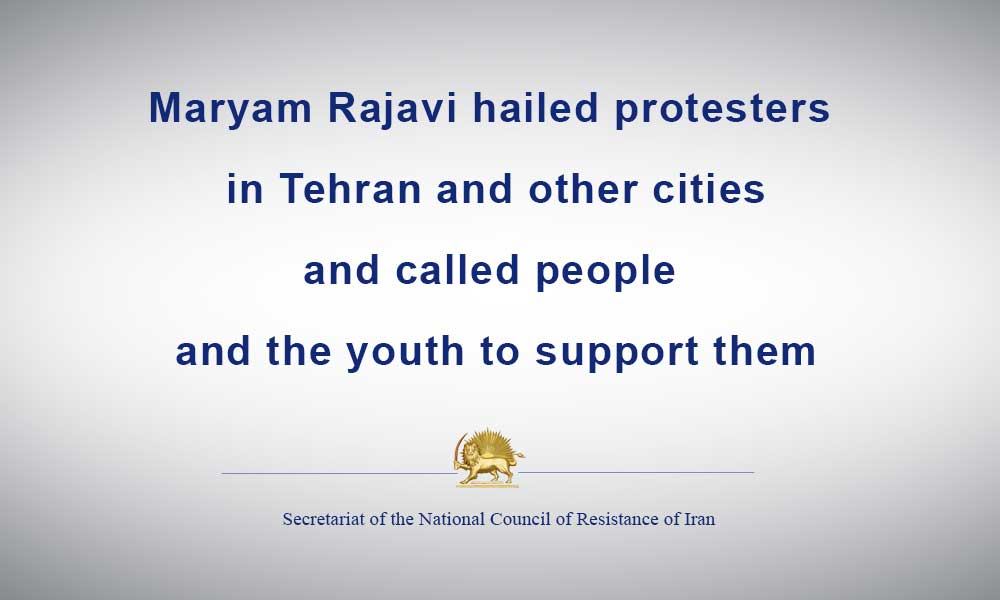 She said these continuous and tireless protests are a clear indication of the will of the Iranian people to overthrow the mullahs' regime that has had nothing for the Iranian people other than executions, torture, brutality, and plunder.
The presence of brave women at the forefront of the protests is indication of excessive anger and disgust of the women of our enchained homeland toward religious fascism ruling Iran. It also shows their leading role to liberate Iran and Iranian people from the anti-Islamic system of Velayat-e Faqih.
Maryam Rajavi asked all the people, especially the youth from Tehran to the Caspian coast, Shiraz, Isfahan and Kerman, and from Ahvaz to Mashhad and all across the country to rise up in support of the looted people.
She added that the wealth of the Iranian people is entirely in the service of consolidating the domination of religious fascism and the warfare and the export of terrorism, and is looted by the leaders of this regime. She said that Iran's economy is mainly in the hands of the Revolutionary Guards; therefore, economic relations with this regime have no legitimacy and are totally against the people and national interests of Iran and must be stopped.
Secretariat of the National Council of Resistance of Iran
October 16, 2017