Death Toll in Iran Protests Surpasses 600; Wave of Arrests Continues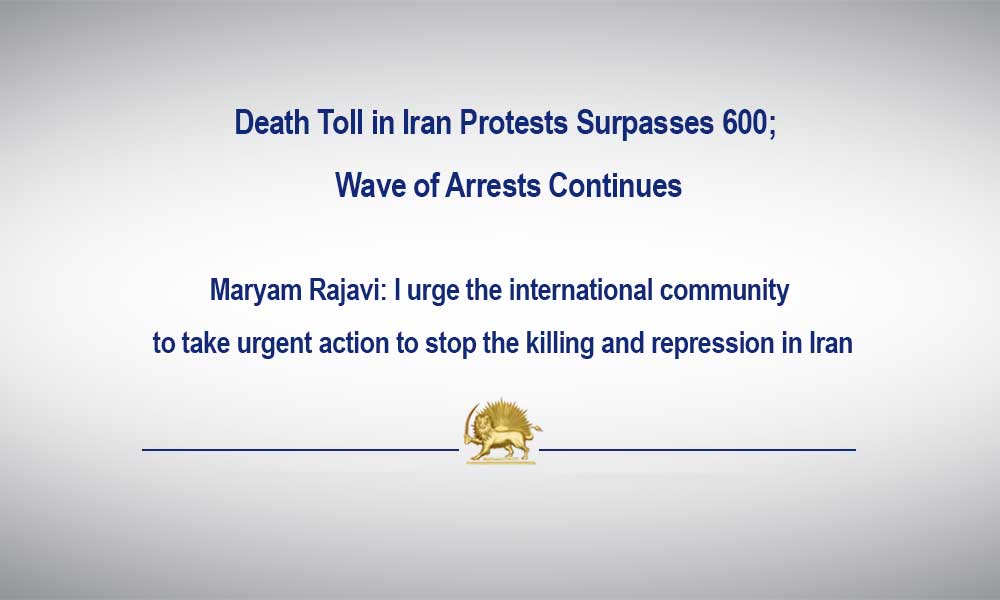 The People's Mojahedin Organization of Iran (PMOI/MEK) announced that the number of protesters killed by Iran's security forces and snipers in the course of the Iran uprising that started on November 15 in over 187 cities has surpassed 600. To date, the PMOI has published the identities of 194 of those killed, adding 15 new names only today.
The wave of arrests by Iranian regime security forces continues throughout the country. Iranian state media reports indicate that the regime's suppressive forces have detained 412 people on December 1 in four provinces – 50 in Tehran, 240 in Kermanshah, 97 in Fardis, Karaj, and 25 in Kurdistan. The actual number of arrests throughout the country is much higher, particularly when detentions carried out by the regime's Intelligence Ministry, IRGC, and the IRGC's Intelligence Organization, as well as other suppressive agencies are added to the tally.
The Iranian regime continues to mount a concerted effort to hide the sheer extent of its crimes even as news of the growing number of Iranians killed and arrested in the protests begins to trickle through its campaign to suppress information about the uprising.
Once again, I call on the international community to take urgent action to stop the killing and repression in Iran. I urge the United Nations to immediately dispatch a fact-finding mission to Iran to visit those arrested. The leaders of the Iranian regime must be held accountable for their crimes against humanity.