Maryam Rajavi in an interview with Reuters: Overthrow of Iran's rulers has never been closer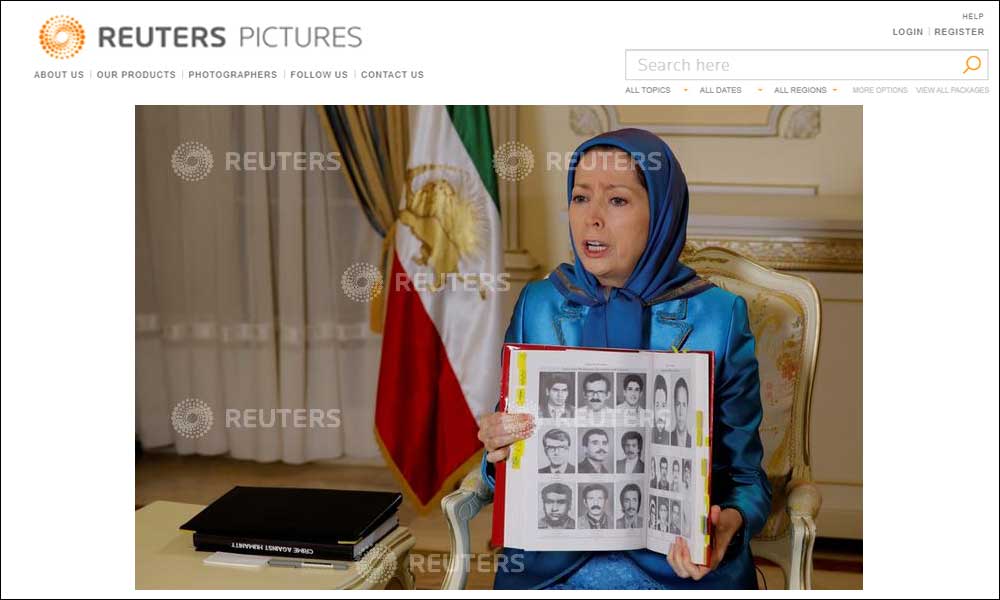 Maryam Rajavi, attends an interview with Reuters in Auvers-sur-Oise, France, February 7, 2019.
Excerpts :
…In a small town north of Paris, an Iranian opposition group is trying to mount another revolution.
Their leader, Maryam Rajavi, supports U.S. sanctions against Iran and says their movement, the National Council of Resistance of Iran (NCRI), is ready to bring about the collapse of clerical rule through their "resistance units" inside the country.
Rajavi said …that protests since 2017 show growing opposition towards the government.
Members rallied in Paris on February 8, to mark the revolution's anniversary, joined by Iranians from the diaspora and some French officials and personalities including the son of former President Francois Mitterand.
The NCRI has attracted prominent supporters, including U.S. National Security Advisor John Bolton and U.S. President Donald Trump's lawyer, Rudy Guiliani, who spoke at the NCRI's conference outside Paris last year.
Rajavi says the U.S. sanctions have effectively weakened the government, by squeezing them of resources that fund the Revolutionary Guard's activities.
"The people's suffering is the result of embezzlement, stealing and the regime's spending the money outside Iranian borders…" she said.
The PMOI began as a group of Islamist leftists opposed to Iran's late Shah but fell out with Shi'ite clerics who took power after the 1979 revolution. The group was one of the largest factions immediately after the 1979 revolution.
Maryam Rajavi said:"The overthrow of the regime is more achievable now than at any other time in the past. The regime is in a critical situation and very shaky. The people are discontent and they want regime change, and at the same time the (National Council of) Resistance of Iran is more prepared than at any other time to organise an uprising and bring about the overthrow of the regime".
She emphasized: "The illusion of moderation is over. Of course the (National Council of) Resistance of Iran knew it right from the beginning and has repeatedly said that the viper will never give birth to a dove. But Western countries thought this regime could work out, although it was a justification for their policy of appeasement. But the people of Iran last year rejected this idea by chanting in the street, 'Reformist, hardliner, the game is over.' Now, everybody can see that the governments that claim to be moderate are advocating and pursuing what the supreme leader is demanding".
She reiterated: "The real pressure of sanctions is on the vital resources of suppressive forces of the regime, because the money and benefits of any economic transaction with Iran go to the Islamic Revolutionary Guard. And the Guards' income is only spent on suppression, exporting terrorism, and fomenting regional war. The people's suffering is the result of embezzlement, stealing and the regime's spending the money outside Iranian borders…"