The Passing of Dr. Mohammad Maleki Tehran University's first Chancellor following the anti-monarchic revolution in 1979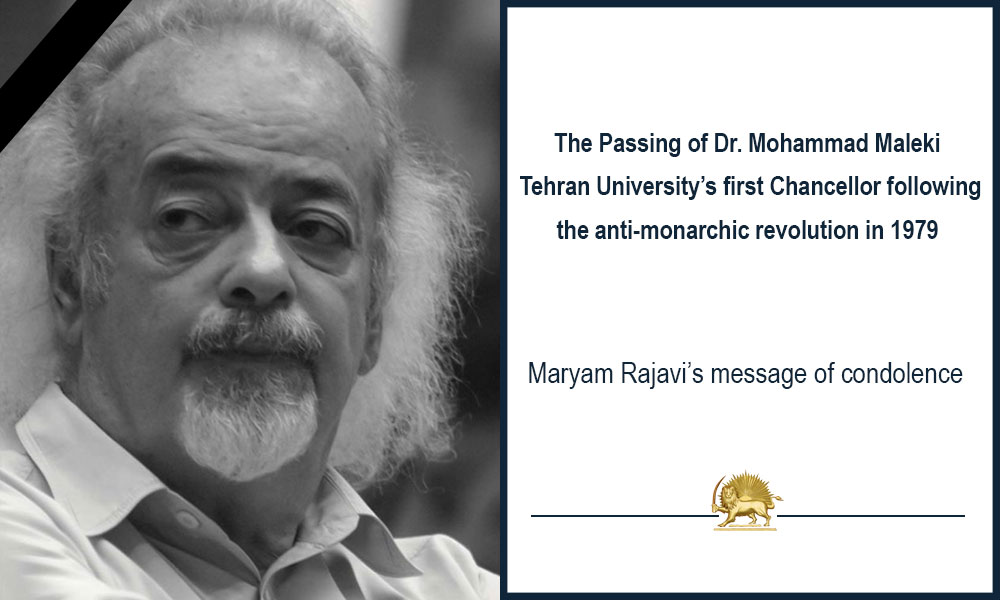 Maryam Rajavi's message of condolence
I offer my condolences on the passing of Dr. Mohammad Maleki and condemn the Iranian regime's tortures against him in prison and outside prison. I wish to reiterate that despite all the pressures and a debilitating illness, Dr. Maleki never surrendered and continued to expose the ruling theocracy – the mullahs' anti-Islamic and anti-Iranian regime.
Remarks by Dr. Maleki during the burial of one of People's Mojahedin mothers, Mehri Janatpour (mother Daei), in which he valiantly condemned the regime's barbaric assaults on the PMOI in Camp Ashraf and supported their struggle, showed his courage in crossing the ruling regime's first and most important redline. It was truly enduring and unforgettable.
The Iranian people will never forget the torture, mistreatment and inhuman conduct of the clerical regime vis-à-vis this great scholar.
I pray to God Almighty for His mercy on this great scholar. He is sure to join his martyred colleagues. May God bless his soul.