The names of 547 martyrs of nationwide uprising released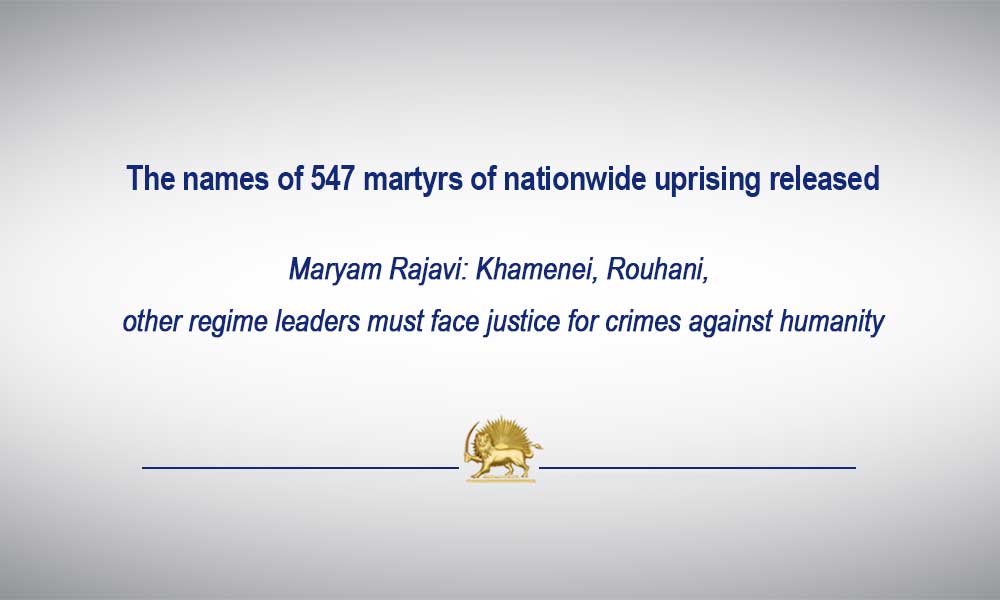 The People's Mojahedin Organization of Iran (PMOI/MEK) released the names of 27 more martyrs of the nationwide uprising in November, bringing to 547 the number of victims identified so far. The PMOI has confirmed more than 1,500 martyrs in different provinces across the country, among them many women and minors.
More than a month after the uprising, the clerical regime, fearing the domestic and international consequences of its crime against humanity, has kept the names and number of martyrs, and the number of those imprisoned secret.
Maryam Rajavi: The world community's silence and inaction have emboldened the religious fascism ruling Iran to continue and intensify its anti-human crimes against the Iranian people. The time has come to end impunity for those responsible for these atrocities. The regime's supreme leader Ali Khamenei, its president Hassan Rouhani, and other leaders, who have been perpetrating crimes against humanity, must face justice. I urge the United Nations to form a fact-finding mission to investigate this major crime and visit the prisons and the prisoners in Iran.