Maryam Rajavi's Christmas and New Year's Greetings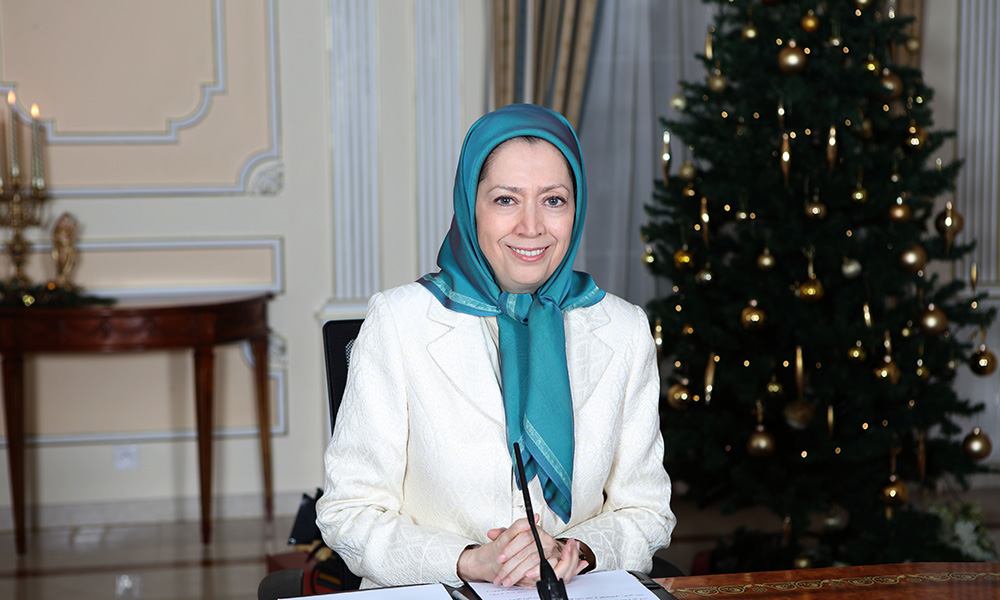 Christmas is the day of joy, hope and salvation of mankind.
We also admire the Virgin Mary on this day, who inspires all women, particularly the oppressed women of the world.
Jesus said, "Love your neighbor as yourself."
This is why many Christians from all across the world support the Iranian Resistance.
Inspired by his message, the Iranian resistance wants to establish a society based on freedom, equality and separation of religion and state.
In the future Iran followers of all religions including Christians are equal and free and are no longer harassed.
On this Christmas Eve we wish that the liberating message of Jesus Christ would embrace my oppressed people.
With the same hope, I wish a happy New Year in 2017 for all nations especially in the Middle East and the innocent people of Syria.
May 2017 be a year of freedom for my country Iran.
I call on every one to join in solidarity with the Iranian people's Resistance; for freedom and democracy, and to start a new chapter in the life of all the peoples of the region.