Thirty more names of martyrs of the nationwide uprising released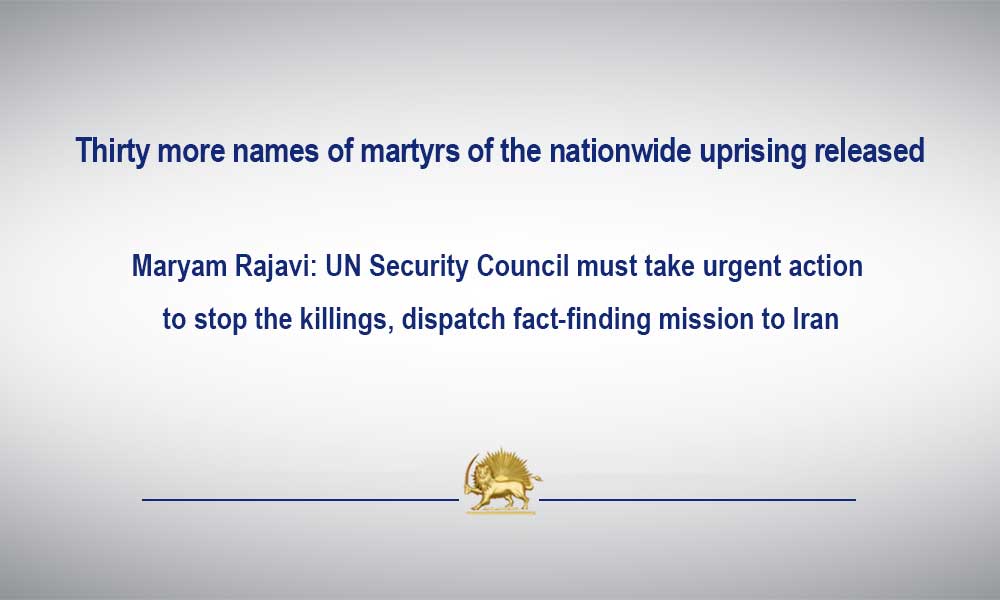 The number of martyrs of the nationwide uprising exceeds 1,000. The People's Mojahedin Organization of Iran (PMOI/MEK) released the names of another 30 martyrs of the Iranian people's uprising, bringing to 380 the number of victims who have been identified so far in 189 cities. A number of children and minors are among the martyrs.
I urge the United Nations Security Council to condemn this horrific mass murder, which constitutes one of the most egregious crimes of the 21st century. She urged the dispatch of a fact-finding mission to Iran to visit the prisons and those arrested.
Taking urgent action to stop crimes against humanity is the raison d'être for the UN and the Security Council. Inaction vis-à-vis this unprecedented massacre in Iran is inexcusable and will be construed by the Iranian regime as a green light to continue and intensify its crimes. It is also a deep scar on the conscience of humanity.