A protester killed, many wounded as suppressive forces open fire in Sirjan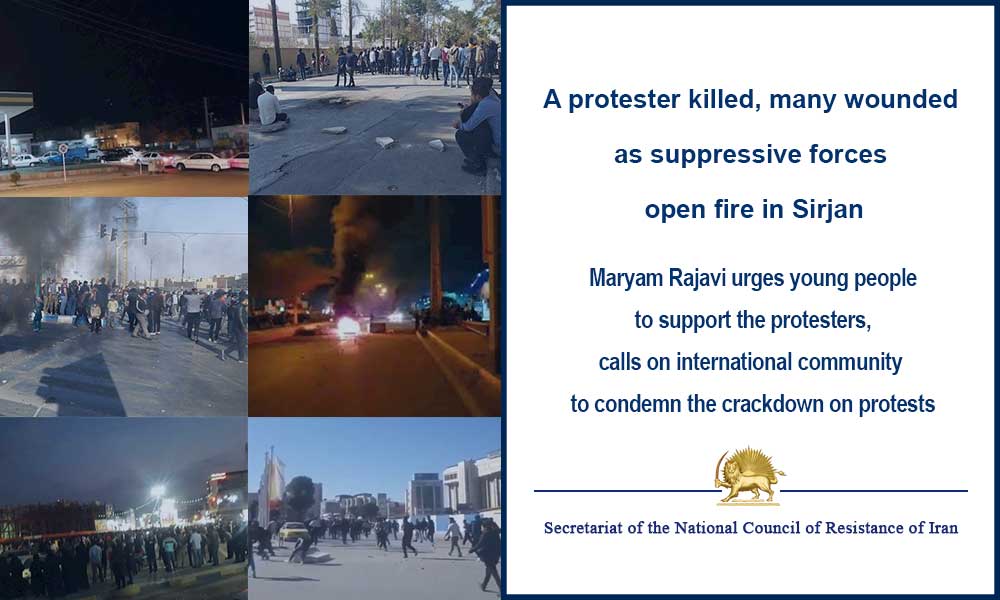 On Friday evening, November 15, 2019, the State Security Force opened fire on a demonstration by the people of Sirjan (south central Iran), killing Ruhollah Nazari-Fat'h-abad (aged 37) and wounding many protesters. The suppressive forces shot Mr. Nazari in the head at the Naft (Oil) Square, outside the city's oil depot, killing him instantly.
Local hospitals could not accommodate so many wounded, and a number of them were hospitalized in the city of Kerman's Seyyed Ol-Shohada hospital. Enraged residents set fire to a petrol station and the protest and clashes continued in the city.
Mrs. Maryam Rajavi, the President-elect of the National Council of Resistance of Iran (NCRI), hailed the people who have risen up in several provinces and offered her condolences on the death of Rouhollah Nazari. She urged all the people, especially the youths, across the country to support the protesters. Mrs. Rajavi emphasized that so long as this corrupt and medieval regime remained in power, poverty, high prices, unemployment, corruption, repression, and discrimination would continue. She called on the United Nations and all international human rights organizations to strongly condemn the crackdown on the demonstrations and assign a delegation to investigate the situation of those killed and wounded during this uprising.
Secretariat of the National Council of Resistance of Iran
November 16, 2019