In memory of Professor Kazem Rajavi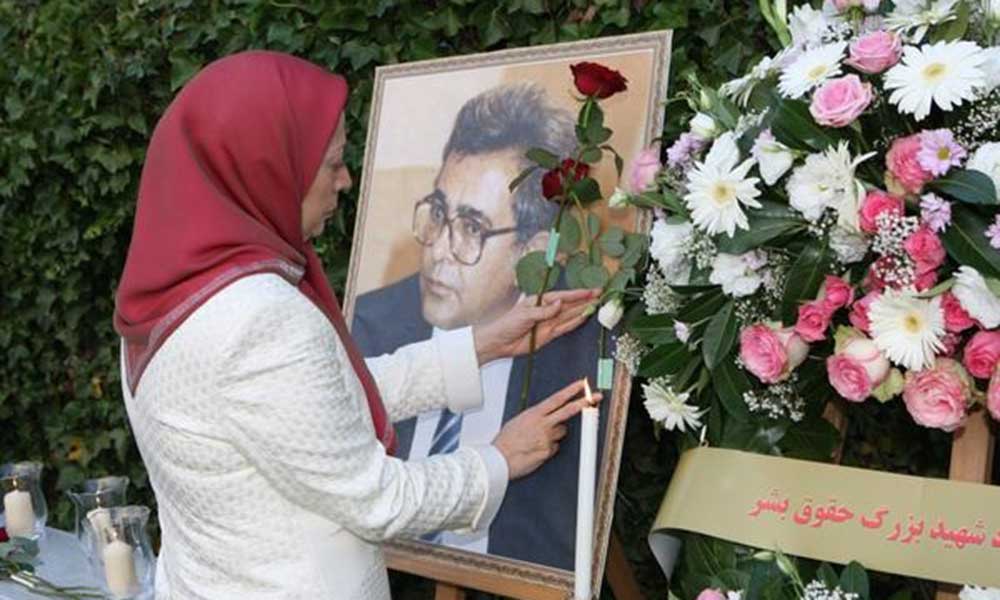 He was assassinated in Geneva in 1990 by terrorists dispatched by the Iranian regime.
This great man will always be remembered particularly because of his unique service to the Iranian people's freedom movement. We, especially myself, will remain forever indebted to him for his tireless campaign to save Massoud's life from execution at the hands of the Shah's secret police, SAVAK. What we learn from him is that great love can make possible everything that initially seems impossible. Kazem aroused the world, all by himself, against the Shah's decision and achieved what he had opted for.
His brilliant scientific background and status and history of struggle could never dwarf his modesty. Everyone was attracted by his decency, sincerity and warmth. His heartfelt emotions flowed like an ocean in every encounter with his friends and associates.
He was visibly shaken whenever he encountered tortured prisoners, or saw pictures of execution victims. Watching his films and photos, one can find him always busy introducing a torture victim, showing photos of martyrs, or walking through the corridors of the United Nations to meet with ambassadors and representative of other countries and discuss about the documents of the regime's crimes. He tackled every problem and did everything in his power to have the regime condemned at the United Nations.
The first resolution censuring the Iranian regime at the UN Human Rights Commission was brought about by his efforts. The next day, Khomeini personally issued the order for his assassination.
Prof. Rajavi had earlier said, "We write the history of human rights with our blood."
Kazem Rajavi belongs to the Iranian nation and every Iranian is honored by and proud of him.