A call to protest the harassment and insulting of women by the misogynist mullahs' regime patrols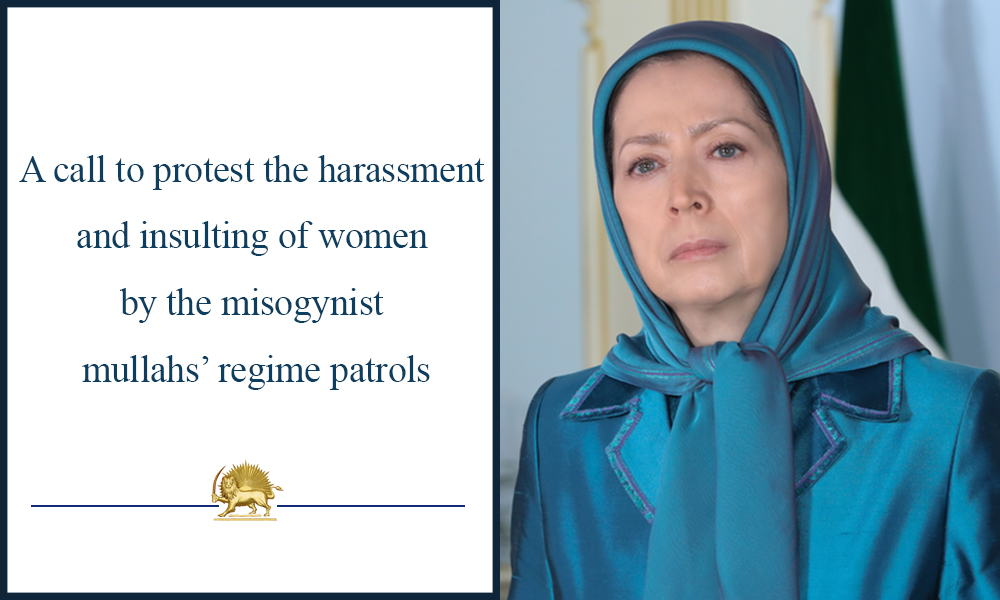 I urge the brave shopowners and businessmen to follow the model of Kourosh Shopping Mall in Tehran and protest the harassment of Iranian women by the misogynist regime's patrols. They should close their shops and markets, especially on Tuesday, July 12.
The "compulsory Hijab" is the other side of the "mandatory removal of veils." It is a threadbare method of dictatorships, from Reza Shah to Khomeini, against which people must protest and rise up.
The National Council of Resistance of Iran (NCRI) adopted a Women's Freedoms and Rights plan in 1987. The NCRI emphasized the right of all Iranian women to "freely choose their clothing and covering," and all its forces and members comply with it.
We have repeatedly reiterated our position: "No to the compulsory veil, no to the compulsory religion, and no to the compulsory government."