Meeting with Fateh faction in the Palestine's parliament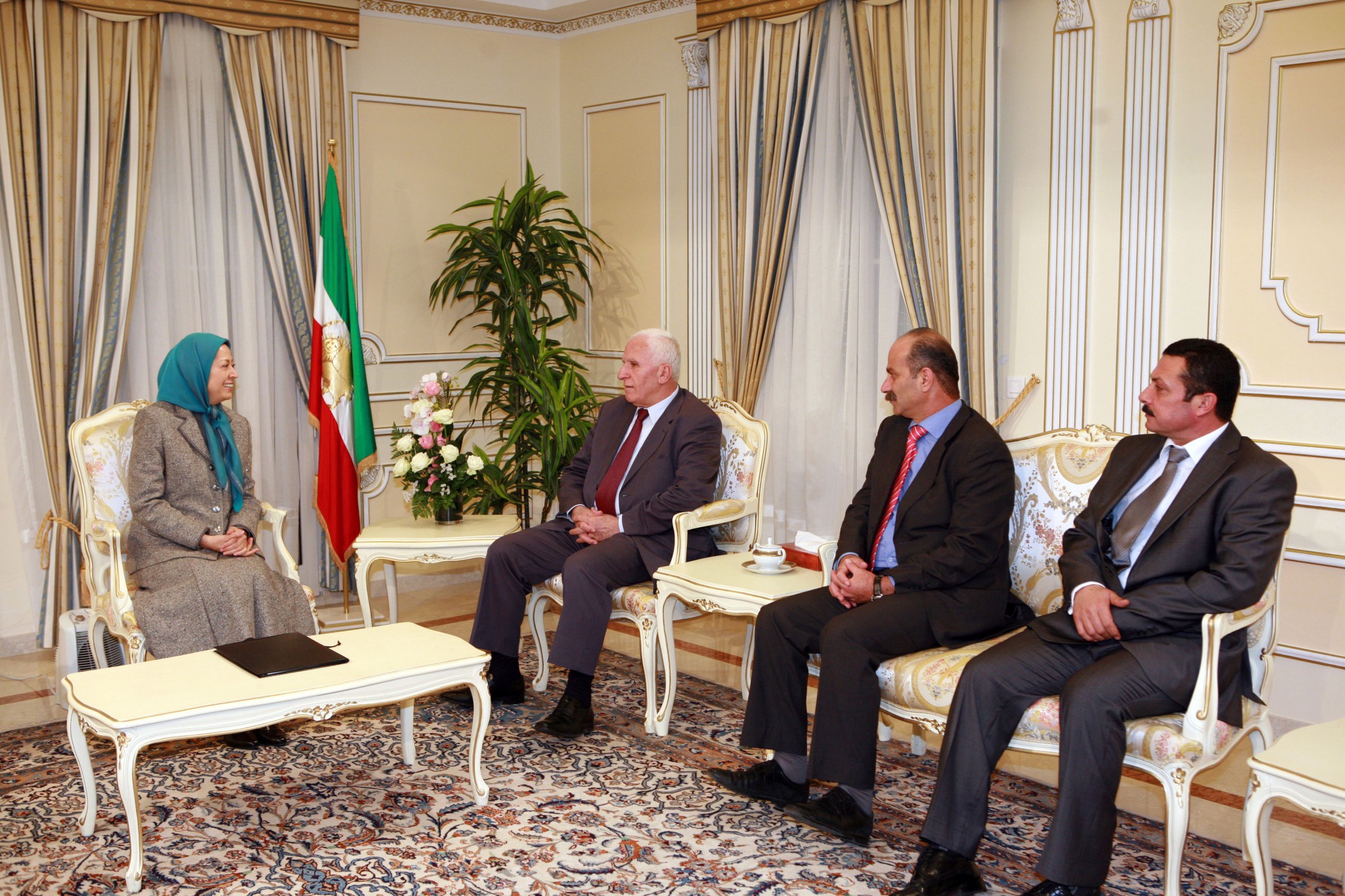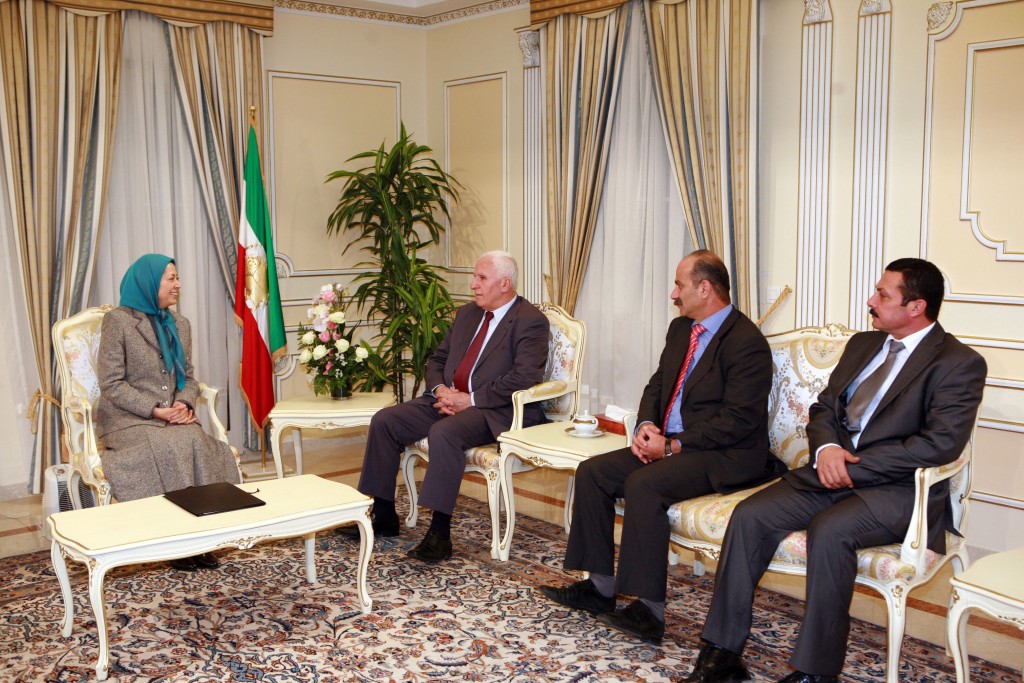 As the head of a Palestinian delegation, Mr. Azzam al-Ahmad, president of Fateh faction in the Palestine's Parliament and deputy Prime Minister in the coalition government of Palestine, met and talked with Mrs. Maryam Rajavi at her residence in Auvers-sur- Oise.
On behalf of Palestinian resistance and its leadership, Mr. Azzam al-Ahmad offered his congratulations to Mrs. Rajavi for the annulment of the U.S. unjust terror tag against the PMOI and the Iranian Resistance and said, "We share this great victory with you. This is a tremendous achievement that is indebted to untiring struggle of the Iranian Resistance; it is a unique example and an illuminating experience that shows how an independent resistance, relying on its own capacities and resources, has been able to realize what seems impossible by prevailing over the existing balance of power. The consequences of your victorious experience will not be limited to just the PMOI and the Iranian Resistance, but it will be a pattern for all genuine resistance movements."
While reminding the four-decade relations of the PMOI with Fateh and Palestinian resistance, and while emphasizing the solidarity and continued support of the Palestine's people, resistance and government for, particularly, the PMOI members in Camp Ashraf and Camp Liberty, Mr. Azzam al-Ahmad condemned suppressive crimes against them.
Expressing her gratitude to Mr. Azzam al-Ahmad and Palestinian resistance leadership, Mrs. Maryam Rajavi condemned ominous intentions and divisive conspiracies of the mullahs' regime against Palestine. While commending firm stances of the Palestine's government president vis-à-vis the Iranian regime and his rejection of the regime's hypocritical claims under the guise of mediation in Tehran instead of Cairo, Maryam Rajavi added, "the rogue religious dictatorship finds conspiring against the Palestinian resistance and export of fundamentalism and terrorism and warmongering as a requisite for its survival." Maryam Rajavi strongly condemned criminal attacks against Palestinian refugees in Yarmook Camp in Damascus that have taken lives; while re-expressing her condolences in this regard, she underscored sincere solidarity and best wishes of the Iranian people and Resistance for the people and government of Palestine in achieving their just goals, especially formation of the Palestinian independent state.