Paying homage to those who sacrificed their lives for freedom in Iran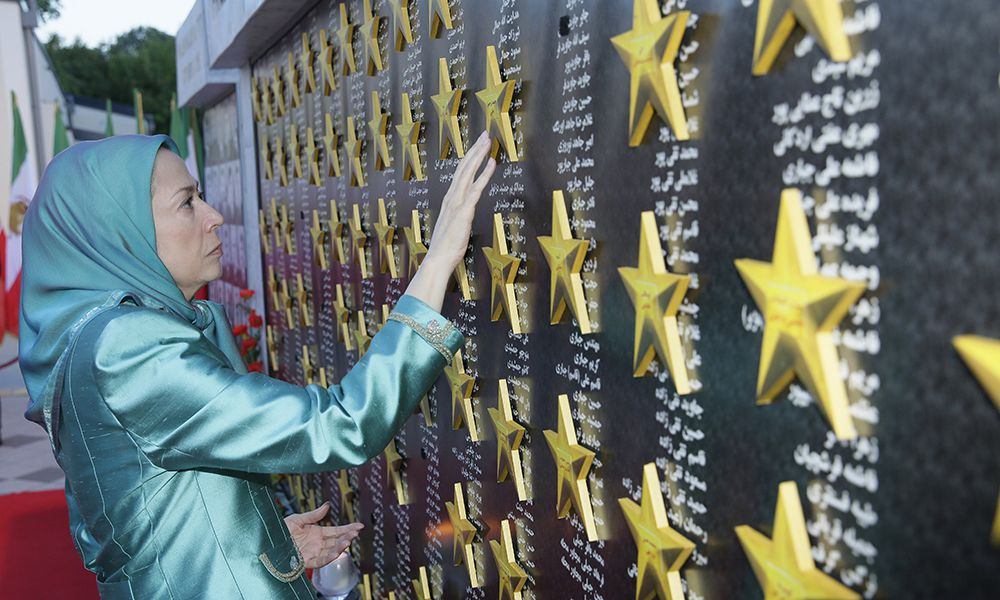 Following the Iranian Resistance's major gathering in Paris, a number of prominent political and international dignitaries participated in a ceremony attended in Auvers-sur-Oise by Maryam Rajavi. They paid tribute to those who gave their lives for Iran's freedom before a monument called "Free Iran, Our Pledge: Regime Change." The guests also signed a memorial book.
In her brief remarks, Maryam Rajavi said:
I would like to thank you for your participation and remarks in the rally which manifested the Iranian people's desire for regime change. You have stood by the people of Iran in the darkest era of their history.
I would like to use this opportunity and thank each and every one of you for supporting our struggle for freedom, particularly for your efforts to assist the freedom fighters in Camp Liberty.
Islamic fundamentalism and terrorism is expanding throughout the world and even in western countries, jeopardizing peace and security in the region and the world.
We are determined to put an end to religious dictatorship in our country and establish freedom. I am grateful to all of you who have stood by us in this glorious quest for freedom.
Subsequently a number of the dignitaries spoke in support of the Iranian people and Resistance's struggle against religious despotism.