Prosecute Raisi For Crimes Against Humanity In Iran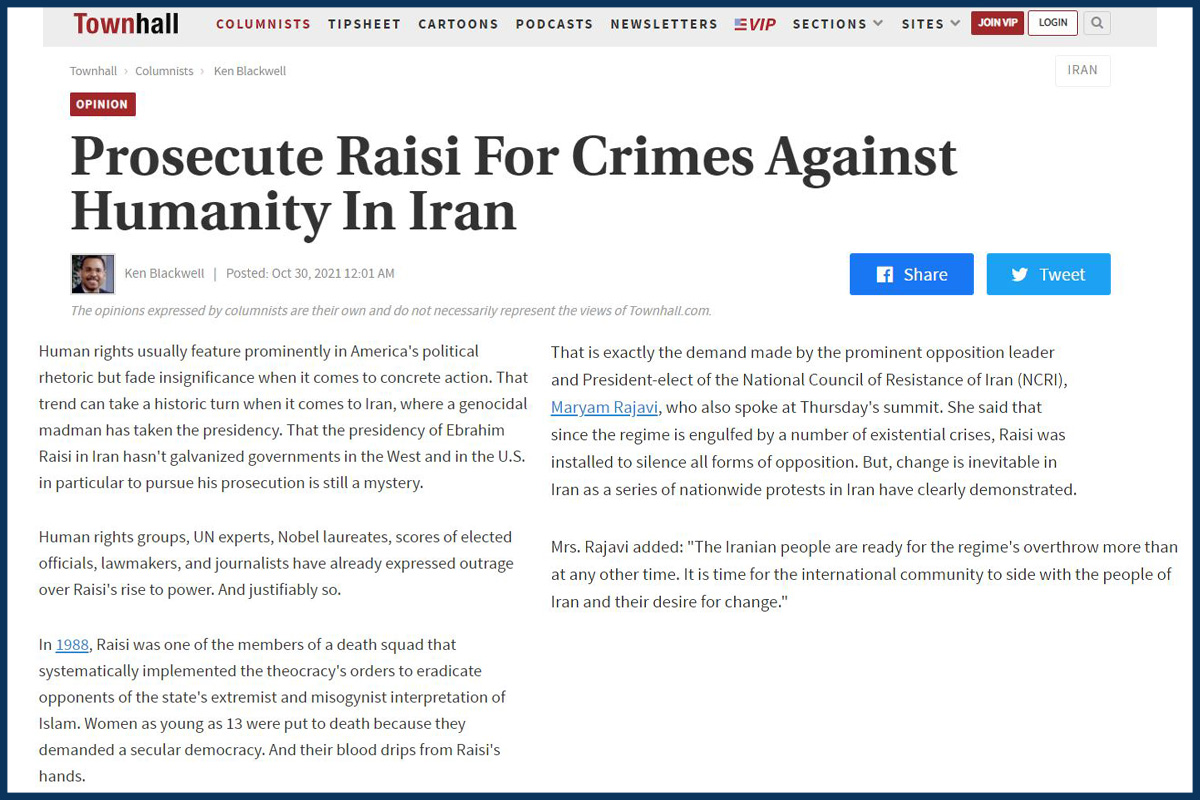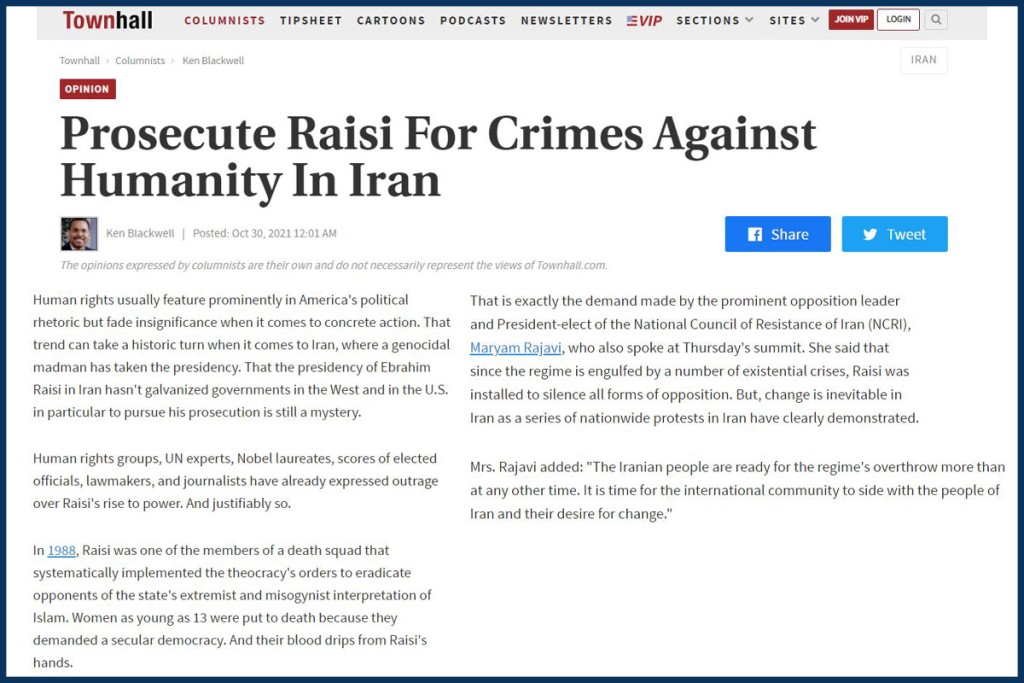 Human rights usually feature prominently in America's political rhetoric but fade insignificance when it comes to concrete action. That trend can take a historic turn when it comes to Iran, where a genocidal madman has taken the presidency. That the presidency of Ebrahim Raisi in Iran hasn't galvanized governments in the West and in the U.S. in particular to pursue his prosecution is still a mystery.
Human rights groups, UN experts, Nobel laureates, scores of elected officials, lawmakers, and journalists have already expressed outrage over Raisi's rise to power. And justifiably so.
In 1988, Raisi was one of the members of a death squad that systematically implemented the theocracy's orders to eradicate opponents of the state's extremist and misogynist interpretation of Islam. Women as young as 13 were put to death because they demanded a secular democracy. And their blood drips from Raisi's hands.
In the end, 30,000 women and men, imprisoned at the time on political charges, were executed across Iran. Legal experts have described it as a crime against humanity and genocide. The majority of the victims, according to Amnesty International, were members of the main democratic opposition Mujahedin-e Khalq (MEK).
On Thursday, and on the heels of the G20 summit, hundreds of Iranian American community leaders joined victims of Raisi's crimes against humanity in Washington, D.C. This extraordinary conference, organized by OIAC, urged the U.S. to lead a decisive policy against the genocidal regime in Tehran.
One of the main speakers was former Vice President Mike Pence. He described Raisi as "a brutal mass murderer responsible in 1988 for the massacre of 30,000 political prisoners. His selection as President is clearly intended to quash internal dissent and intimidate the people of Iran into remaining silent."
"Raisi … must be prosecuted for crimes against humanity and genocide," he added.
That is exactly the demand made by the prominent opposition leader and President-elect of the National Council of Resistance of Iran (NCRI), Maryam Rajavi, who also spoke at Thursday's summit. She said that since the regime is engulfed by a number of existential crises, Raisi was installed to silence all forms of opposition. But, change is inevitable in Iran as a series of nationwide protests in Iran have clearly demonstrated.
Mrs. Rajavi added: "The Iranian people are ready for the regime's overthrow more than at any other time. It is time for the international community to side with the people of Iran and their desire for change."
Her point was underlined by Vice President Pence: "There is an alternative, well organized, fully prepared, perfectly qualified and popularly supported alternative called the MEK. … The MEK is committed to democracy, human rights and freedom for every citizen of Iran, and it's led by an extraordinary woman. Mrs. Rajavi is an inspiration to the world."