Pensioners' uprising in 23 cities with chants of election's boycott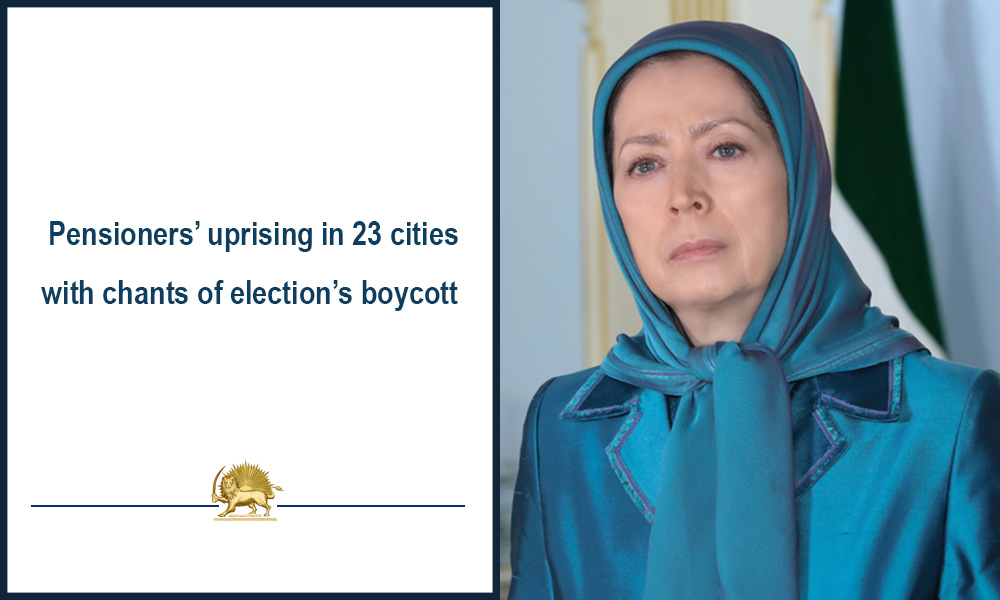 Today, Iran's honorable pensioners and retires once again held their protests and uprising across the country with chants which boycotted the mullahs' election charade. They thus echoed the voice of all the people of Iran who seek to gain back their rights usurped by the mullahs' corrupt regime.
The clerical regime has plundered the Iranian people's national wealth and assets. They squander the product of Iran's toiling workers on warmongering and belligerence, nuclear and missile programs, domestic repression and terrorism abroad, just to preserve the regime's rule.
The protesters are right when they cry out: We will no longer vote, because we did not see any justice, but heard many lies.
Addressing the mullahs' supreme leader, parliament and government, they say: Enough is enough with deception of our nation.
Without fearing the regime's threats and suppression, they have concluded that to break out of poverty, the only solution is taking to the streets and crying out their demands.
I call on all my compatriots and particularly our country's brave and courageous youths to rise in solidarity and support the pensioners' righteous demands.
So long as the religious fascism has its grips on power, unemployment, inflation, corruption, injustice and class difference will only be further aggravated.
We vote for the regime's overthrow.