Maryam Rajavi: Henchman Raisi presents a historic test to the international community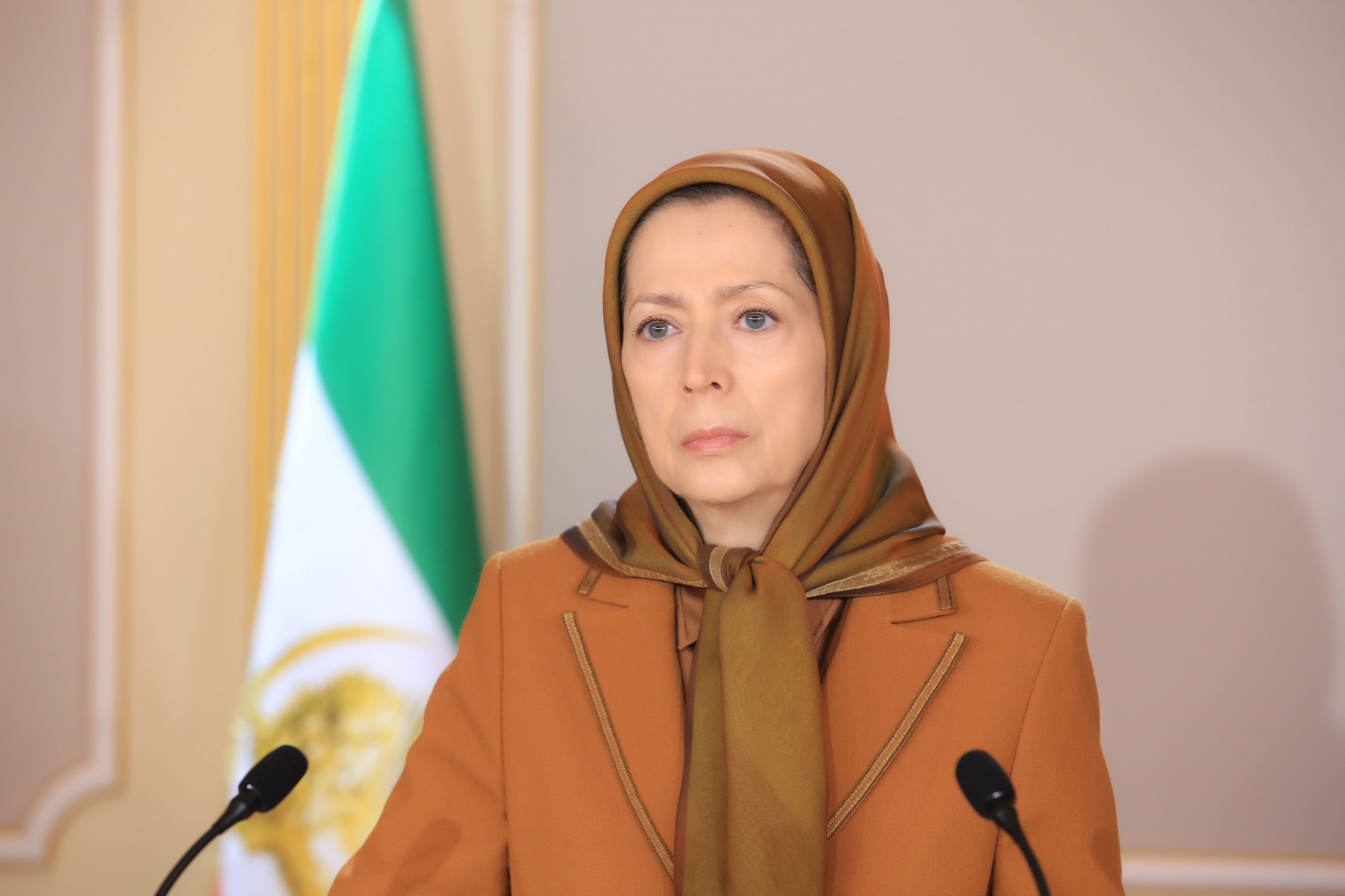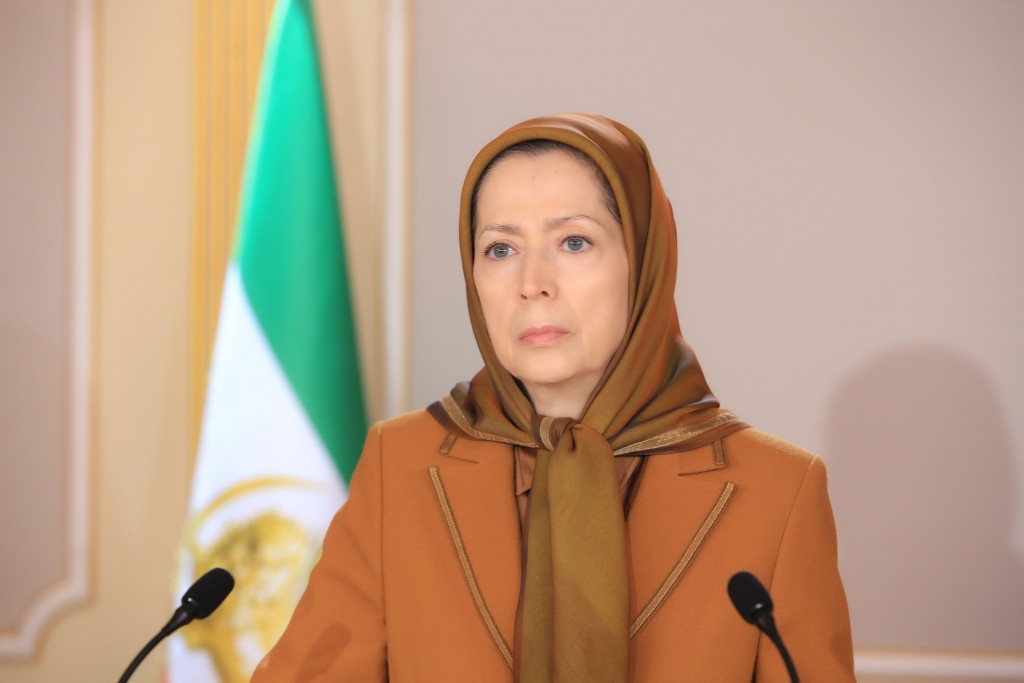 Message to the Call for Justice gathering on the Capitol Ground
Washington, D.C. – August 2, 2021
Honorable personalities,
Dear Friends,
I am delighted to be able to join you today in this gathering.
I thank the distinguished speakers for their long-time solidarity and support for the Iranian people and the Resistance, in the noble quest to liberate our homeland from the oppression of the religious dictatorship.
These days, Iran is crying out for freedom. An uprising from Khuzestan to Tehran with chants of "death to Khamenei" and "death to the dictator."
Khamenei, his IRGC, and the mass murderer, Ebrahim Raisi, will never be able to silence the voice of Iranians and their young people by bullets and tear gas, detention and torture, and by shutting down the internet.
The overthrow of the mullahs' regime is within reach.
The appointment of Ebrahim Raisi to the regime's presidency signals the end for the clerical regime. Raisi is the symbol of the regime's brutality.
He played a key role in the 1988 massacre of 30,000 political prisoners on Khomeini's fatwa. The fatwa said all the MEK members who continued to adhere to their positions had to be executed. More than 90 percent of those massacred were members or supporters of the main Iranian opposition Mujahedin-e Khalq.
As one of the regime's most senior judiciary officials, Raisi is guilty of numerous executions and suppression of widespread protests like the November 2019 uprising, in which more than 1,500 protesters were killed in the streets.
The rise of Raisi marks an end to any remaining illusions about the possibility of moderation or reforms within the regime.
Western governments need to realize that the policy of engagement and appeasement of religious fascism has been a failure and is outdated.
In June, the Iranian people boycotted the regime's sham presidential elections, showing that they reject the religious dictatorship in its entirety.
The actual voter turnout was less than 10 percent. Despite all the fraud, the regime confessed that the voter turnout in Tehran was only 20 percent.
The nationwide boycott of the regime's presidential election sham is the other side of the popular uprisings since 2017 and especially in recent weeks.
Clearly, the circumstances are ready for democratic change, and the Iranian people are committed to overthrow the regime.
For the international community, Raisi presents a historic test. Will they engage and deal with this criminal regime or will they stand with the Iranian people?
The Iranian people have clearly rejected Raisi, describing him as the "1988 henchman."
As Amnesty International's Secretary General said, "That Ebrahim Raisi has risen to the presidency instead of being investigated for the crimes against humanity of murder, enforced disappearance, and torture is a grim reminder that impunity reigns supreme in Iran."
Call on the International Community
On behalf of Iranian people and Resistance, I call on the United Nations and the international community to recognize the 1988 massacre in Iran as genocide and a crime against humanity.
The UN Security Council should take immediate action to arrange for the international trial of the leaders of the regime, especially Khamenei, Raisi, and its Judiciary Chief Ejeii, for committing genocide and crimes against humanity.
Since 1988, when it first exposed this massacre, the Iranian Resistance has started a relentless campaign to call for justice.
The call-for-justice movement, enjoying widespread international support of parliaments of several countries as well as well-known humanitarian organizations, will continue until the perpetrators of this horrible crime are put on trial, and Iran is free.
The mullahs' regime is at its weakest point.
It will never abandon its project to obtain nuclear bomb, to export terrorism and to expand warmongering in the region.
Therefore, the UN must put the regime under chapter seven of its charter as the main threat to peace and security.
I urge the U.S. congress to continue its bi-partisan firm policy against the Iranian regime and underscore human rights and democracy as a central element of policy regarding Iran.
Today, the movement seeking justice for the victims of the 1988 massacre is the movement of all Iranian people to overthrow the regime.
The sacrifice of Iran's courageous children 33 years ago has been a source of inspiration to the ongoing nationwide uprisings, including the latest, last month that began in the southwest province of Khuzestan and spread to 17 other provinces, including Tehran.
The people's chant is the same everywhere: "Down with the principle of the velayat-e faqih." This slogan will come true because the Iranian people and the organized Resistance are determined, as never before, to make it happen. And we will win this struggle.
We are pleased to have all of you with the Iranian people and Resistance in this glorious journey to freedom.
Thank you very much and God bless you all.