A Stage-managed show in opening Zahra Kazemi's murder case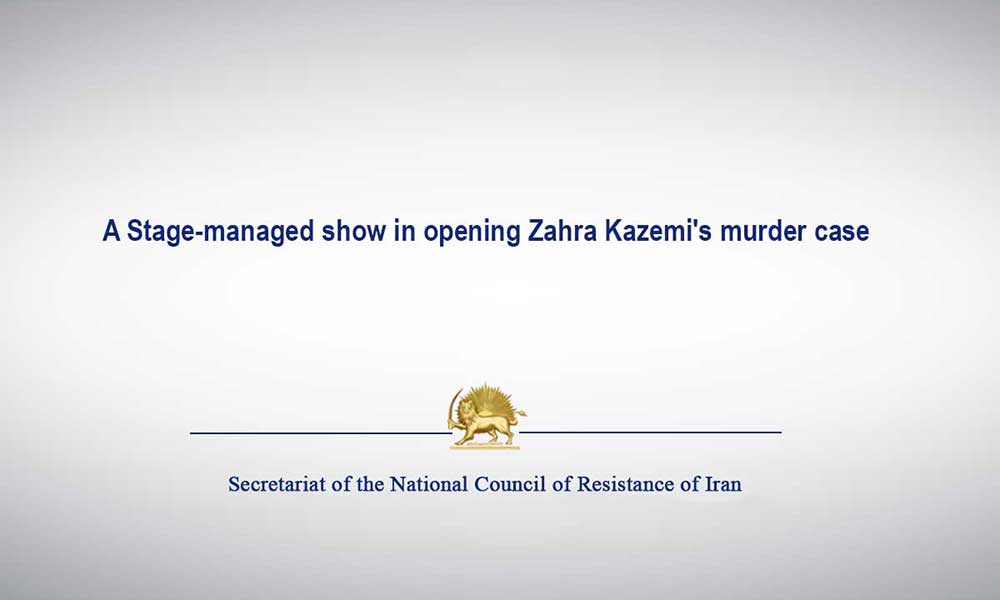 "The case has been brought to the attention of a branch of Supreme Court. However, the sitting judges in the branch have some reservations as to the way the case was presented and the competence of the [lower] court…The judges have referred the case to the related body for review," said Jamshidi.
Maryam Rajavi, described the measure by the Iranian regime as a stage-managed show and said: the officials of the regime's judiciary are responsible for Zahra Kazemi's murder. They have slaughtered thousands of innocent women in their dungeons. A recent case was Zahra Baniyaqob, a young physician. Forty-eight hours after her arrest by the State Security Forces (SSF) in the western city of Hamedan, she was accused by the judicial authorities of so-called "evident crime." However, there are credible reports indicating that Ms. Baniyaqob was tortured and murdered while in the SSF custody.
Maryam Rajavi reiterated that the only solution to the case would be to haul Ms. Kazemi's murderers such as Saied Mortazavi, Tehran Prosecutor General, before an international tribunal. She added that it would be appropriate for Canadian government to take the lead in this matter.