Parliamentary meeting in Finland in solidarity with Iran uprising and Camp Ashraf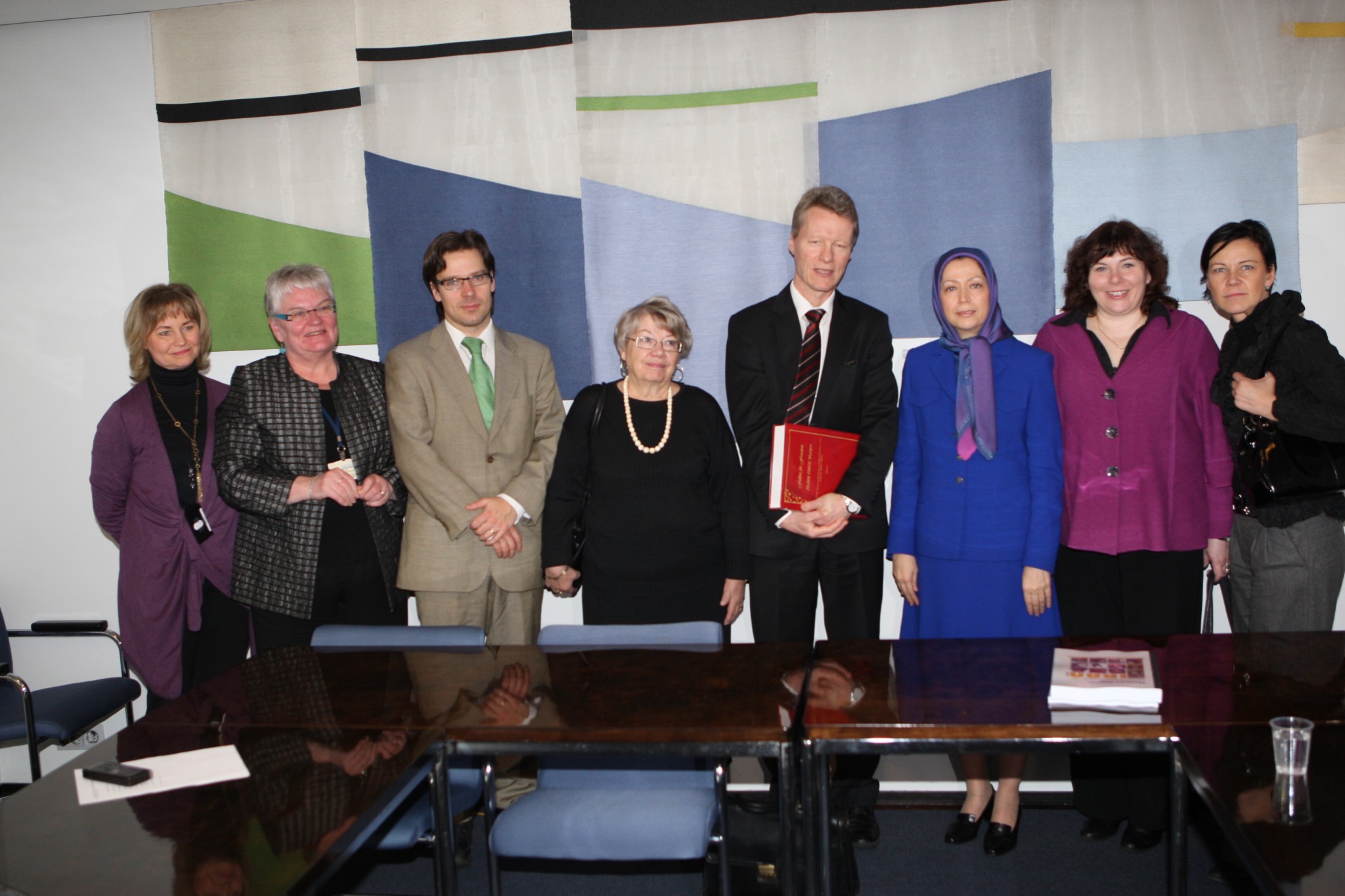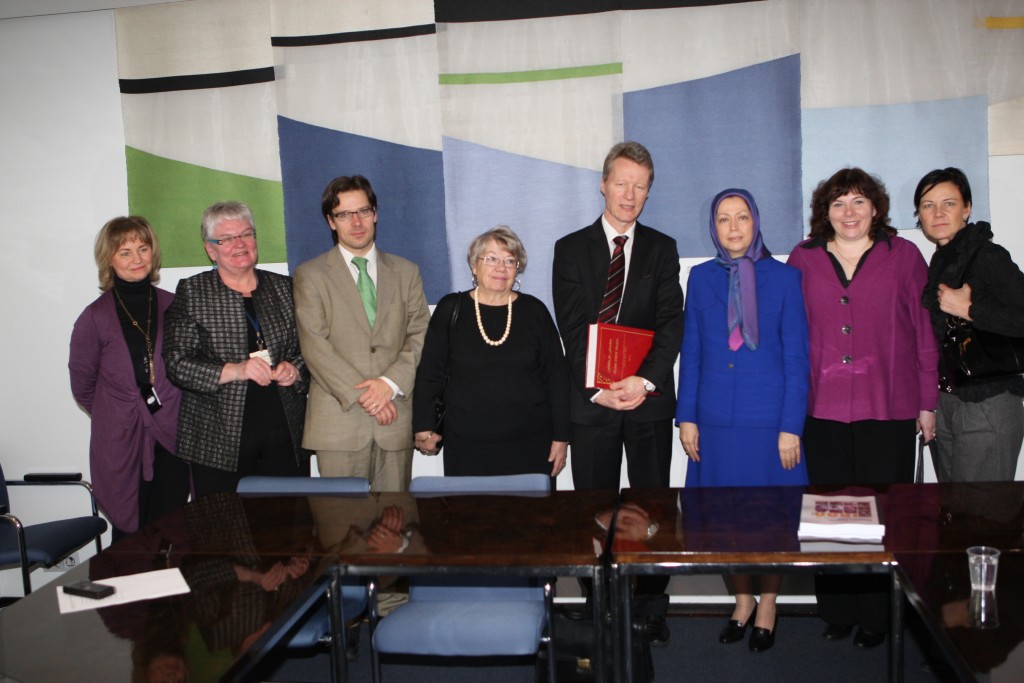 A statement by a majority in the Parliament of Finland in support of the Iranian people's uprising and the rights of the residents of Ashraf was made public in a meeting on March 11, 2010, on the invitation of the Parliamentary Human Rights Group. Mrs. Rajavi was the keynote speaker at the meeting.
The book containing the names of the signatories of the statement was presented to Mrs. Rajavi by Mr. Kimo Sassi, Chair of the Parliament's Committee on the Constitution.
The majority statement has been signed by more than 100 members of Parliament including six Committee chairs, 11 vice chairs as well as leaders or deputy leaders of different political groupings.
The meeting was also attended by more than 100 parliamentarians, their aides as well as party leaders and political personalities.
All Finnish Parties, the National Unity, Center, Social Democratic, United Left, the Green, the Swedish and Christian Democratic parties took part in the meeting and on behalf of their respective parties condemned the violations of human rights in Iran and voiced support for the Iranian people's residence as well as the residents of Camp Ashraf.
Mr. Sassi announced the formation of the Friends of a Free Iran Parliamentary Committee, which is comprised of members of parliament from different Finnish parties. The Committee's objectives are exposing and condemning human rights abuses in Iran, working to secure the release of all political prisoners and bringing a halt to the executions in Iran, urging the European Union and the United Nations Security Council to impose an effective oil embargo on the regime, defend the rights of the residents of Ashraf and voice support for the third option put forth by Mr. Rajavi, which calls for democratic change.
The same day, Mrs. Rajavi also took part in a meeting of the Parliamentary Human Rights Group, chaired by Mr. Ilkka Tapani Kantola, and discussed the systematic and flagrant violation of human rights in Iran. Mr. Kantola said that we are very concerned about the human rights situation in Iran and the plight of the residents of Camp Ashraf. He added that I agree with Mrs. Rajavi that in the face of a dictatorship that seeks nuclear weapons, democracy is the best solution, especially since the Iranian regime has invoked religion and poses grave danger for the international community.