Maryam Rajavi: Henchman Ejeii's appointment as the Judiciary Chief is yet another step to solidify the regime of criminals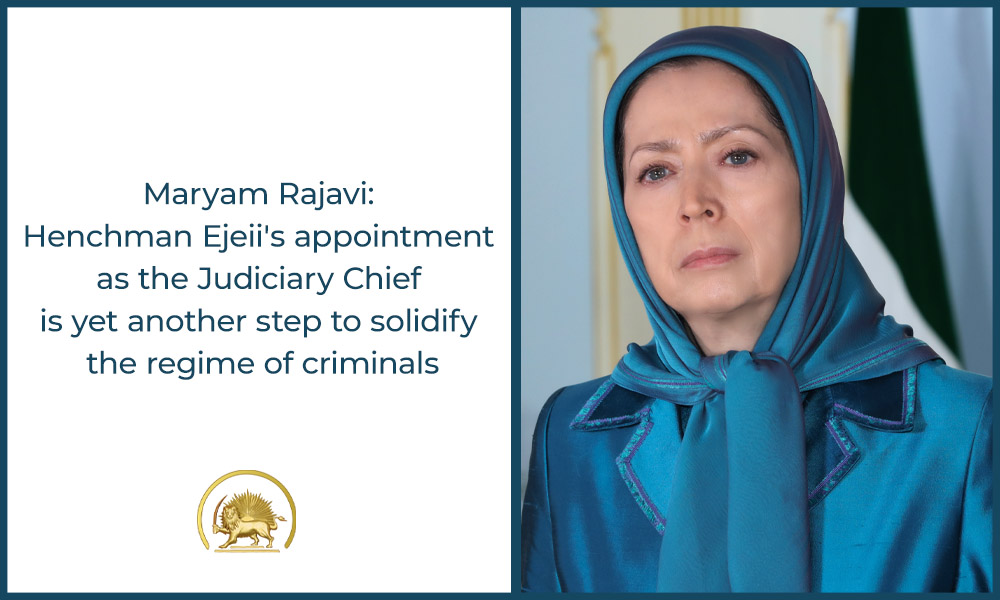 By appointing another henchman, Gholam-Hossein Mohseni Eje'ii, as the Judiciary Chief, the mullahs' supreme leader Ali Khamenei completed solidifying the regime and forming a "Hezbollah" government, a project that he started two years ago.
Having purged all the rival factions, Khamenei has now seized total control of the three branches. But he is trying in vain to postpone the regime's inevitable overthrow. These efforts only fuel the Iranian people's anger and resentment.
The Iranian regime's three heads of the branches, Mohammad Bagher Ghalibaf, Gholam-Hossein Eje'ii, and Ebrahim Raisi, must face justice for their roles in genocide and crimes against humanity.