Deepest Condolences on the Loss of Professor Eric David, Belgium's Distinguished Scholar in International Law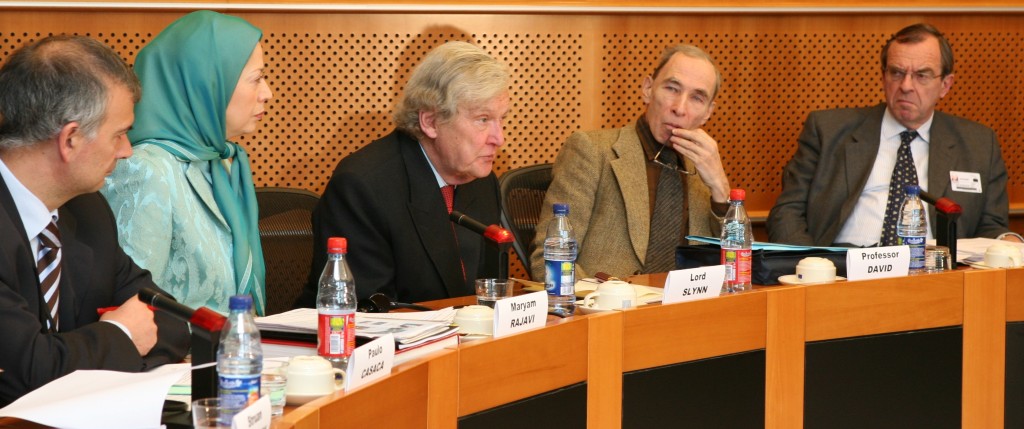 It is with a profound sense of loss and the highest respect that I extend my condolences on the passing of Professor Eric David, a pre-eminent authority in the realm of international law, to his family and colleagues. He was especially esteemed for his expertise in international humanitarian law, standing as an unwavering advocate for the Iranian Resistance and PMOI members in Ashraf-3.
Professor David's unparalleled legal acumen was brought to life through the comprehensive and impactful legal opinions he drafted on the legal status and the need to protect PMOI members. His commitment to justice was more than theoretical; it was manifested in the critical field visit he made to Ashraf-1 in Iraq in 2008, and in spearheading numerous transformative legal initiatives.
What further distinguished Professor David were his exceptional personal qualities—his indomitable perseverance, moral courage, and an unswerving commitment to human dignity. He lived a life marked by humility and simplicity, virtues that made his professional accomplishments all the more remarkable.
In the context of the Iranian Resistance's historical struggle against the oppressive regime of the mullahs, Professor David lent his voice powerfully, condemning the regime's atrocities against the PMOI.  His intellectual rigor was instrumental in in bringing international attention to crimes against humanity and genocide, most notably in 1988 massacre.
The legacy left by Professor Eric David is a monumental one, casting a lasting imprint on the realms of justice and law. His invaluable role in the legal triumphs of the Iranian Resistance remains a testament to the victory of law and justice over inhumanity and back-channel machinations on a global stage. The Iranian people, and indeed all champions of justice and human rights, will forever treasure his memory.
May his soul rest in eternal peace.