Condolences on the passing of Brian Binley, a great supporter of the Iranian Resistance in Britain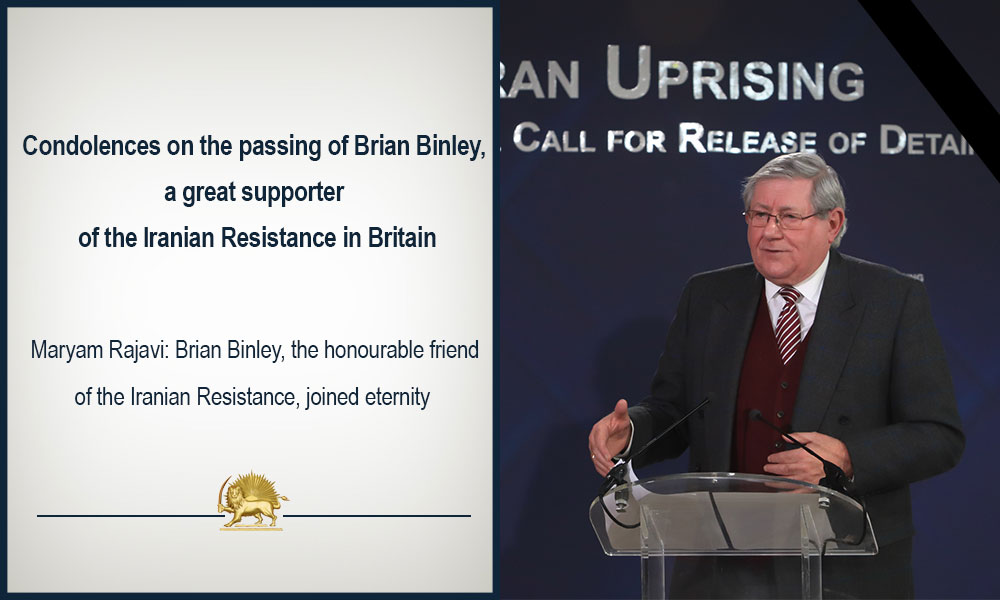 Maryam Rajavi: Brian Binley, the honourable friend of the Iranian Resistance, joined eternity
I would like to extend my condolences on the demise of the dear friend of the Iranian people and Resistance, Brian Binley, to his honorable family, the people and parliament of Britain, and to the parliamentary committees for Iran Freedom in both houses of the UK parliament.
The priceless efforts of this honourable representative of the British people in defense of the PMOI in Ashraf and the Iranian people's right to resist against the religious terrorist dictatorship ruling Iran, and particularly, his bold participation in the legal campaign to delist the PMOI from the UK terror list, will be for ever remembered in the history of the Iranian people's Resistance.
I am confident that his ideal for a democratic Iran which would also free the Middle East and the world from terrorism and religious fascism ruling Iran will be realized. His dignitary colleagues in the UK parliament will fill his place in the best possible manner in this freedom-loving and humanitarian quest. The people of Iran will never forget these freedom loving people and true defenders of humanitarian values, democracy and human rights.