Maryam Rajavi: My condolences to NCRI and PMOI members, especially to Massoud Rajavi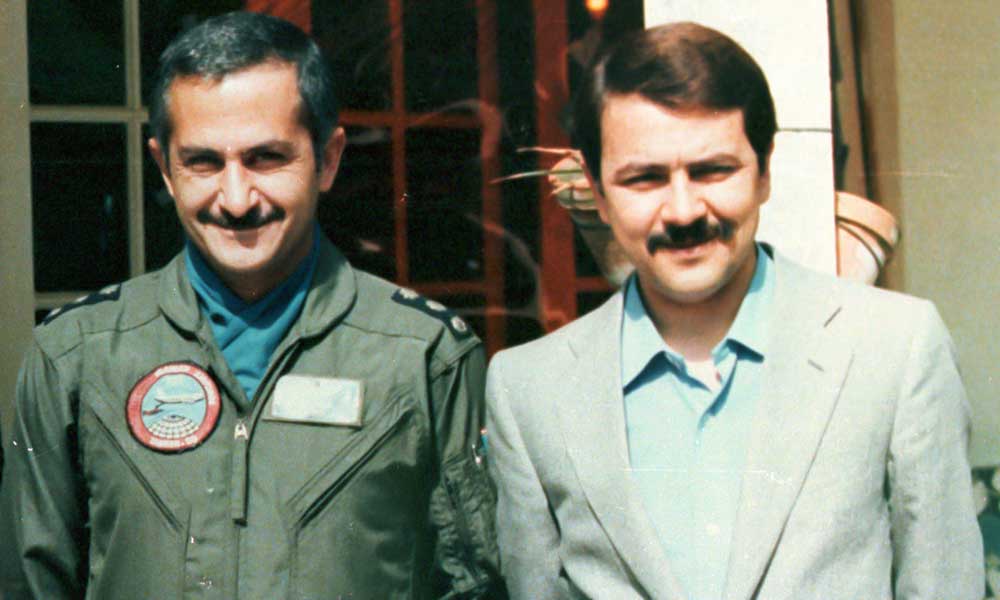 The soaring eagle in the sky of freedom and Iranian Resistance, the hero who led the riskiest flights, the pilot of the People's Mojahedin, Colonel Behzad Mo'ezzi, has become eternal.
He has now joined the combatant and PMOI military servicemen who have sacrificed their lives for Iran's freedom and for the prosperity of the people of Iran.
I have been and will always be grateful to his lasting service.
May he rest in peace. The Iranian people's Resistance, the People's Mojahedin of Iran and I will always remain indebted to Col. Mo'ezzi for the great patriotic and revolutionary mission he carried out, when he flew Massoud Rajavi, who was entrusted to him by the people of Iran, from the first Air Force Base in Tehran to safety outside of Iran. This is why he enjoys a prominent place alongside the great martyr for human rights, Prof. Kazem Rajavi, and in the hearts of the Iranian people and Resistance.
Col. Mo'ezzi sacrificed his position and risked his life to carry out this tremendous mission. With 42 years of relentless struggle against the mullahs' religious tyranny, he became the symbol of loyalty to the cause of freedom and a brilliant example of uncompromising struggle against both the Shah and the mullahs.
His frankness and honesty, his noble nature and humility, which had allowed him to detach himself from worldly interests, his piety and heroism, as well as his self-sacrifice in the face of the ruling regime in Iran, made him the most popular and beloved serviceman in Iran's contemporary history.
Colonel Mo'ezzi is a true heir to Colonel Mohammad Taqi-Khan Pessian and all the heroic and patriotic soldiers and servicemen who stood up to the dictatorships of the Shah and the mullahs, and rose up in defense of freedom.
Let us remember Colonel Ismail Farkhondeh and the 12 brave Air Force personnel who were executed by the clerical regime after Massoud Rajavi flew from Tehran to Paris. The late Colonel Mo'ezzi always paid tribute to them.
Since 1981 and despite his abundant resources, Colonel Mo'ezzi resided at the headquarters of the National Council of Resistance of Iran and shared a simple life in the company of his brothers in the Iranian Resistance.
Now, he has become eternal.
I extend my condolences to his family, his children, the patriotic service members of the Army, NCRI members, members of the PMOI, and especially to Massoud Rajavi.
Colonel Behzad Mo'ezzi, the heroic Mojahed pilot who never gave up hope to one day be on the return flight to Tehran, has now reached new heights, joining the martyrs who fell for freedom. May he rest in peace. There is no doubt that the courageous youth in Iran, the patriotic and revolutionary service members in the military and the Air Force, will realize his hope.