Hail to the doctors and nurses who accept the highest risks to save the lives of patients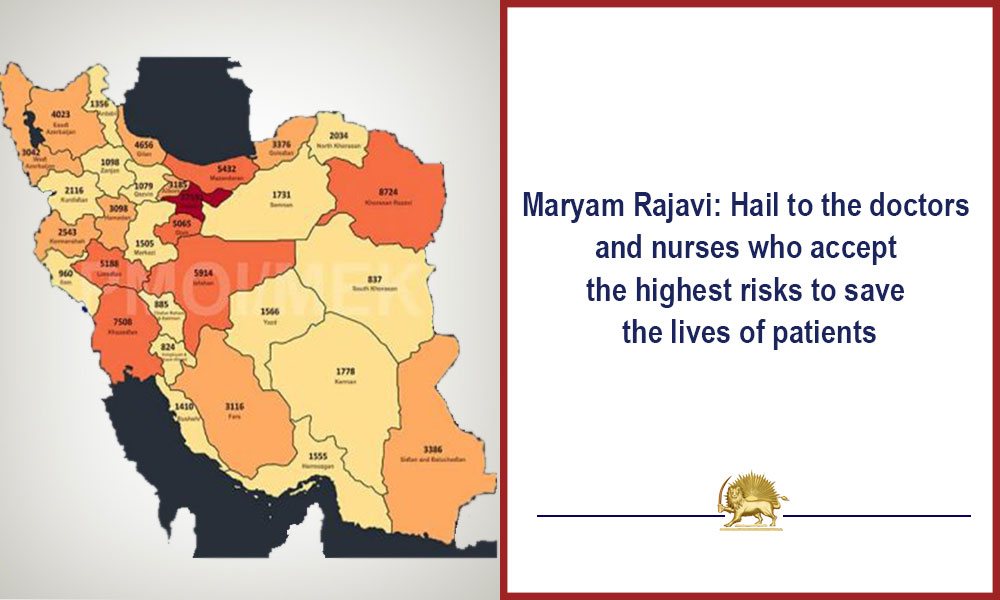 Hail to the doctors and nurses who are trying to save the lives of patients by accepting the highest risks.
Now everyone sees that it is the clerical regime that is directly responsible for the growing number of Coronavirus victims.
Instead of financing the laborers for a few months out of the billions of dollars of wealth and assets of the Iranian people in the hands of the regime's supreme leader, Khamenei and Rouhani are sending them to the killing ground of the Coronavirus while they continue to squander the country's resources on incitement to war, terrorism, as well as missile and nuclear projects.
Meanwhile, regime officials report overcrowded hospitals and a large number of helpless patients who are waiting in queue to be admitted, especially in Tehran.
This is while Khamenei is not giving any money to combat Coronavirus, and Rouhani continues with his disgusting lies about how advanced the economic and healthcare systems are!
In a situation where the bitter and painful number of casualties is approaching 120,000, the Revolutionary Guards must be disbanded, and its budget and facilities allocated to the healthcare system to help combat Coronavirus.