Khuzestan is in critical conditions; hospitals are filled with patients and corpses of the dead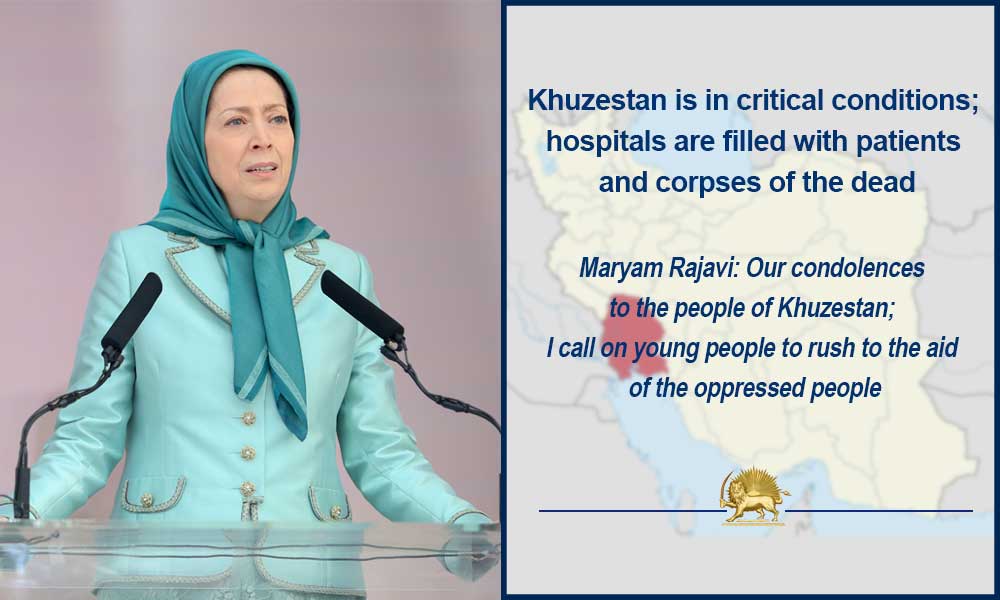 Maryam Rajavi: Our condolences to the people of Khuzestan; I call on young people to rush to the aid of the oppressed people
The situation in Khuzestan is critical and the regime has been forced to shut down 16 cities in this province. Hospitals are filled with people who have been infected, many of whom are in dire conditions. It is said that over the past few days, more than 1,000 people have lost their lives in various cities in this province which is being investigated.
While Khuzestan has been turned into a slaughterhouse for the coronavirus, Rouhani did not even mention it in his remarks today. Instead, he brazenly said, "Since the first day when we encountered this virus, we also faced another danger. I felt this danger through foreign media, and I saw that they want to shut down and wreak havoc in our country with this disease."
Defending the reopening of businesses and normalization of the situation, Rouhani said religious places will also be opened after the month of Ramadan. He added, "People must be prepared to live with the coronavirus for a few months."
Maryam Rajavi extended her condolences to the people of Khuzestan. She blamed the mullahs' Supreme Leader, Ali Khamenei, and the mullahs' President, Hassan Rouhani, as the main culprits in the dramatic rise in the deaths of the people of Khuzestan. Their inhuman policies have devastated the prolific and oil rich province of Khuzestan and led to the soaring number of infected cases.
Rouhani's remarks today indicated confusion, mismanagement and chaos within the regime, and also the grim fact that the clerical regime's leaders do not care the least for the lives and health of the people of Iran. The only thing they care for is preserving their ominous rule.
I call on the nation and particularly the brave young people to rush to the aid of the oppressed people and deprived sectors in Khuzestan and provide them relief.