Call to medical personnel to save people's lives, make your information public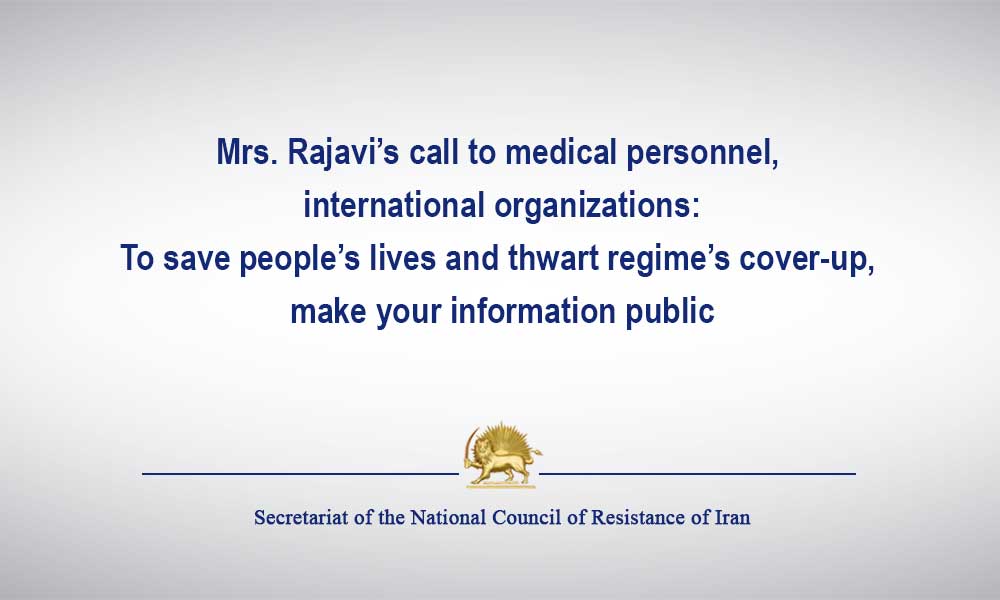 This approach has caused the rapid spread of the virus to different parts of the country, from central and northern Iran to the eastern, western and southern parts of the country. It has also resulted in a dramatic increase in the number of the victims and in the spread of the virus to Iran's neighboring countries.
Local residents, physicians, and nurses say that in addition to Tehran and Qom, a number of patients have lost their lives in Tabriz, Isfahan, Najafabad, Kashan, Kermanshah, Rasht, Khorramabad and other cities.
Despite repeated domestic and international calls, flights by the IRGC's Mahan Air to and from China have continued as of today, Tuesday, February 25, 2020.
Mrs. Maryam Rajavi, the President-elect of the National Council of Resistance of Iran (NCRI), said the regime is repeating the same narrative regarding the Coronavirus as the one concerning the downing of the Ukrainian airliner, albeit on a much larger scale. She called on physicians, nurses and hospital staff to publicize their information quickly in order to save the lives of the Iranian people and to thwart the regime's cover-up and misleading information.
Mrs. Rajavi emphasized that the United Nations, World Health Organization, and other international human rights organizations must compel the religious fascism ruling Iran to make public all the facts and figures regarding COVID-19 and provide them to relevant international organizations in order to save the lives of the people of Iran and other countries in the region.
She urged Iranians, especially the youth, to stage protests to force the regime to tell the truth and compel it to allocate medical and health care resources and equipment, widely monopolized by the IRGC and security agencies, to the people, hospitals and physicians.
Secretariat of the National Council of Resistance of Iran
February 25, 2020