Maryam Rajavi: Long prison sentences for political activists, prime example of regime's brutality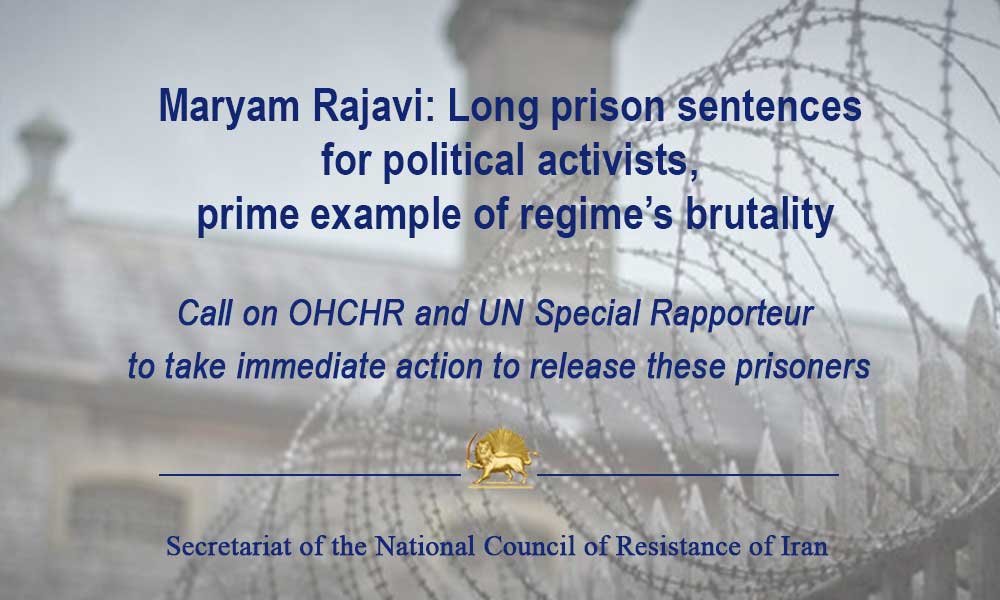 The regime's criminal judiciary in Mashhad has brutally sentenced Mr. Hashem Khastar, the freedom-loving teacher and activist to 16 years in prison and two years of internal exile. Three other activists, Mr. Mohammad Hossein Sepehri, Mr. Mohammad Nourizad, and Ms. Fatemeh Sepehri, also received heavy prison sentences and ordered internally exiled. They had called for the resignation of the regime's Supreme Leader Ali Khamenei.
Mrs. Maryam Rajavi, the President-elect of the National Council of Resistance of Iran (NCRI), once again condemned these criminal verdicts, especially at a time when all prisoners should immediately be released because of the Coronavirus pandemic. She emphasized that this is a prime example of the brutality of the Supreme Leader and his Judiciary Chief Ebrahim Raisi. Mrs. Rajavi called on the United Nations High Commissioner for Human Rights, and the UN Special Rapporteur on the situation of human rights in Iran to intervene for the release of these prisoners who are at the risk of losing their lives due to the Corona outbreak in prisons. Mrs. Rajavi added that these prisoners had committed no offense other than expressing their opinion. Hashem Khastar is a teacher who is being penalized for what he says and writes.
Mrs. Rajavi had also strongly condemned the initial sentences against these political prisoners on February 4, 2020, and described such long prison terms as another repressive and inhumane approach by the religious tyranny that must be overthrown in its entirety.
Secretariat of the National Council of Resistance of Iran
April 1, 2020