The cruel murder of a young man in Mashhad typifies the clerical regime's boundless atrocity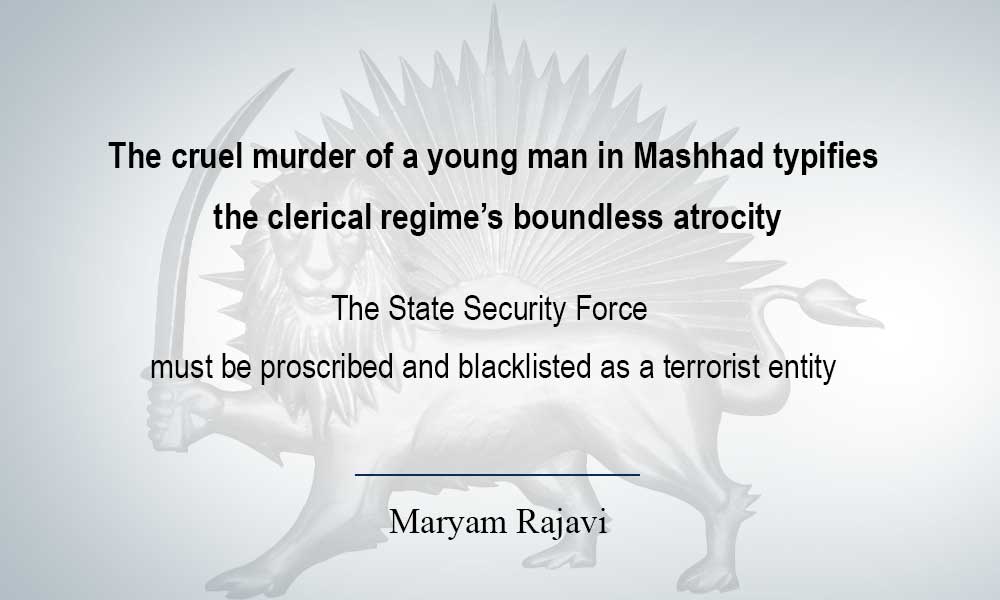 The State Security Force must be proscribed and blacklisted as a terrorist entity
The scenes of the cruel murder of a young man in Mashhad have enraged the conscience of the people of Iran. The ruthless agents of the State Security Force used stun guns and pepper spray, and brutalized the young man in public.
This has been the daily treatment of Iranian citizens and young people in our country by agents of the IRGC, Bassij, State Security Force and Intelligence Ministry in the past 40 years, only some examples of which are being revealed and published. The clerical regime's boundless atrocity shows that it relies solely on repression, torture and execution to rule the country, from Mahshahr and Abadan to Mashhad and Tehran.
These crimes are regularly repeated in our occupied homeland. Enough is enough. The people of Iran and youths should no longer tolerate this situation.
The international community must condemn the torture and murder of the defenseless young man, Mehrdad Sepehri.
The repressive State Security Force must be proscribed and blacklisted as a terrorist entity.
It is absolutely disgraceful for contemporary humanity to do business with and appease such a regime in violation of all human rights and democratic principles.