Maryam Rajavi: The Painful Loss of Elie Wiesel the messenger of humanity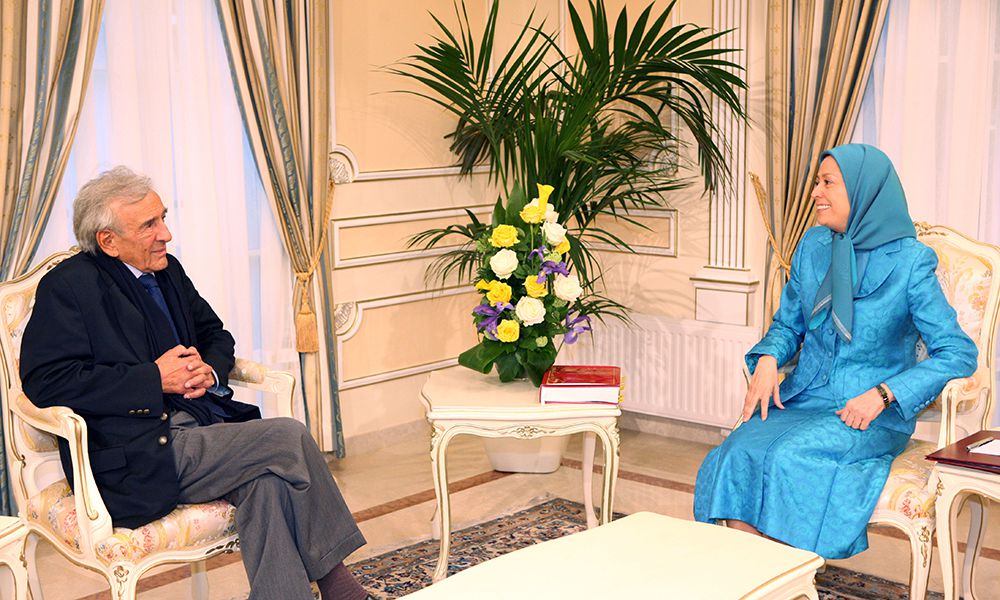 He was the rebellious conscience against genocide and crime against humanity. From his time as child in Nazi concentration camps until his last moments, Wiesel was the embodiment of rebellion against "indifference." In his own words, "Indifference is always the friend of the enemy, for it benefits the aggressor–never his victim, whose pain is magnified when he or she feels forgotten." And he admonished those who knew "what was going on behind those black gates and barbed wire" and did nothing because "in denying their humanity, we betray our own."
In diametric opposition to such people, Elie Wiesel rose to the defense of the residents Ashraf amidst attacks on Camp Ashraf by proxies of the religious dictatorship ruling Iran and admonished those who remain silent.
Humanity needed Elie Wiesel, but we must not allow our world to become devoid of rebellion against indifference.