Meeting with Jean Claude Mignon, President of parliamentary assembly of the European council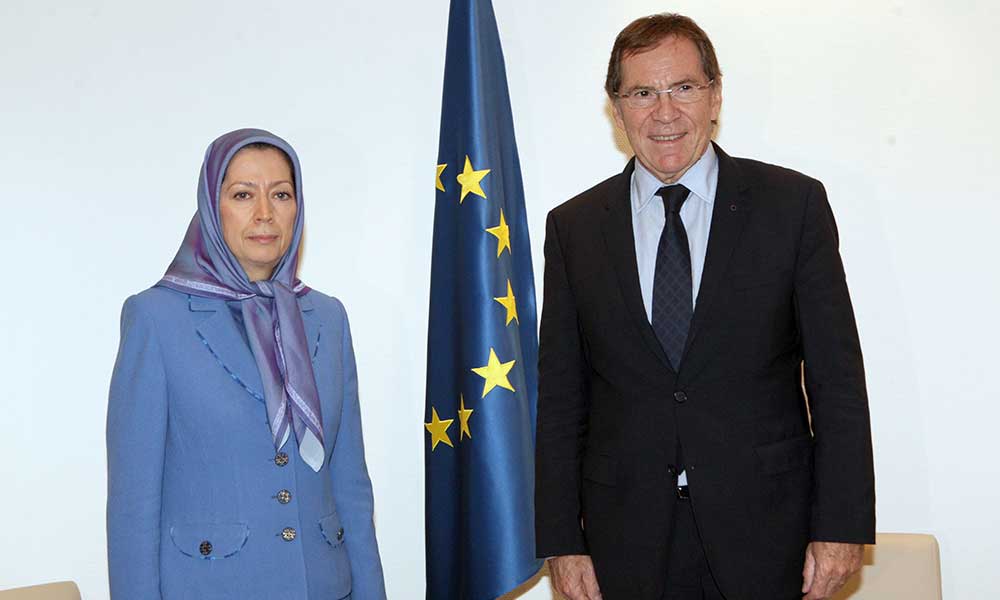 In this meeting violation of human rights, mounting executions in Iran, crime against humanity at Ashraf and meddling of mullahs regime in the region, particularly in Iraq and Syria and its race for obtaining nuclear bomb were discussed.
Maryam Rajavi requested intervention of the European council and its members to release Ashraf hostages and to ensure the protection of the PMOI members in Liberty by the United Nations.
The President of parliamentary assembly expressed his wishes for realization of democracy and human rights in Iran and underscored that the European council will pursue urgently the issue of hostages and the protection of Liberty resident.