Mrs. Rajavi participated at the funeral of Marzieh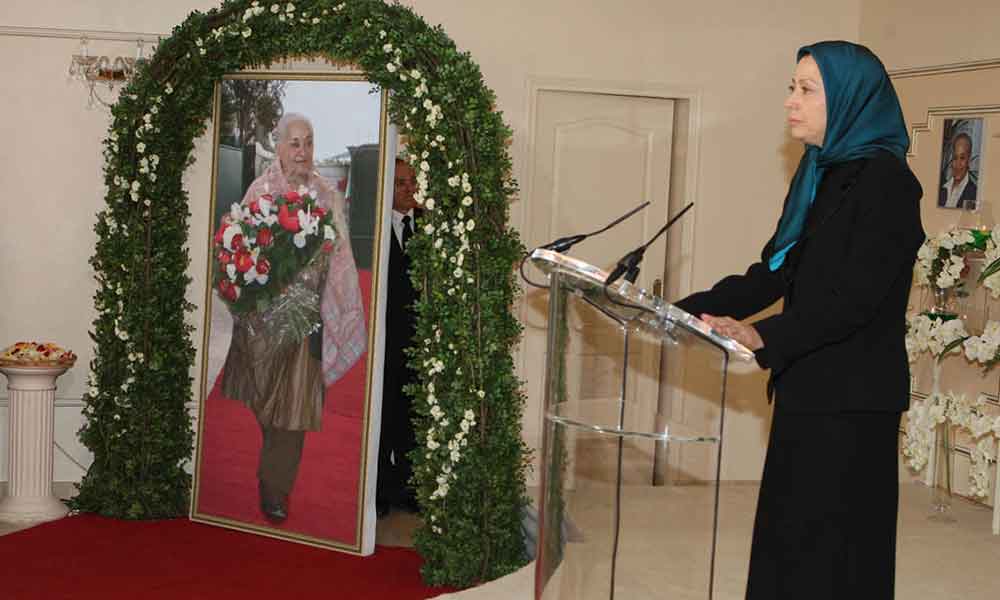 Subsequently, a ceremony was held to pay homage to her memory at the headquarters of the National Council of Resistance of Iran (NCRI) in Auvers-sur-Oise.
Multitudes of Iranians of every generation and from many countries, particularly in Europe, attended the ceremony.
As the keynote speaker Mrs. Rajavi paid a moving and emotional tribute to the legendary singer. She described Marzieh as the most outstanding and steadfast "female artist" in the contemporary times, adding: She was a proud and eternal treasure trove of Iranian art, the epitome of Iranian women's teeming rebellion against stoning and Khomeini's misogyny, and the most beautiful voice of resistance for freedom. She embodied the defiance of Iranian art and women against the misogynist regime, with which she never compromised.
Mrs. Rajavi said: Marzieh rebelled against the usurpers of Iran and the murderers of Iranian music and arts, endeavoring to rescue our art, culture and history from Khomeini's pillage. Marzieh unsparingly threw her fame and popularity behind the resistance of Iranian people for freedom, the Iranian Resistance's President-elect added.
A large number of distinguished artists, political figures and human rights activists participated in the ceremony and a number of them, including Russ Pople, the principal conductor of the London Festival Orchestra, paid tribute to her. The London Festival Orchestra accompanied Marzieh in many of her concerts, including the 1995 majestic performance at the Royal Albert Hall in London.