Maryam Rajavi: A historic congratulation to the Iranian people for the nationwide boycott of the mullahs' sham election.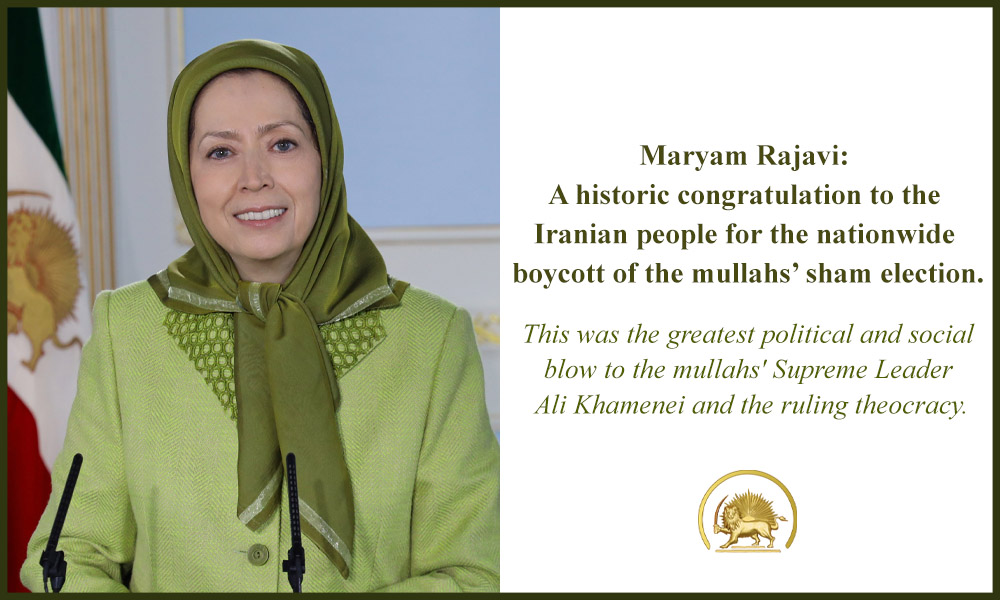 This was the greatest political and social blow to the mullahs' Supreme Leader Ali Khamenei and the ruling theocracy.
The boycott proved and showed the world that the Iranian people's only vote is to overthrow this medieval regime. The nationwide boycott is the groundswell of the martyrs' sacrifices and is a reflection of the Iranian people's great campaign for justice.
The religious dictatorship is in a downward spiral and must be swept aside. Emerging out of this sham election will be a regime that is more disgraced, vulnerable, and fragile. It is bound to perpetuate greater crimes with the henchman of the 1988 massacre (Ebrahim Raisi). But, it will certainly be overthrown by the Iranian people's uprising and the Army of Freedom. Freedom and a democratic republic are the Iranian people's inalienable rights.