Maryam Rajavi: The UN and its member states should take urgent action to save death row prisoners in Iran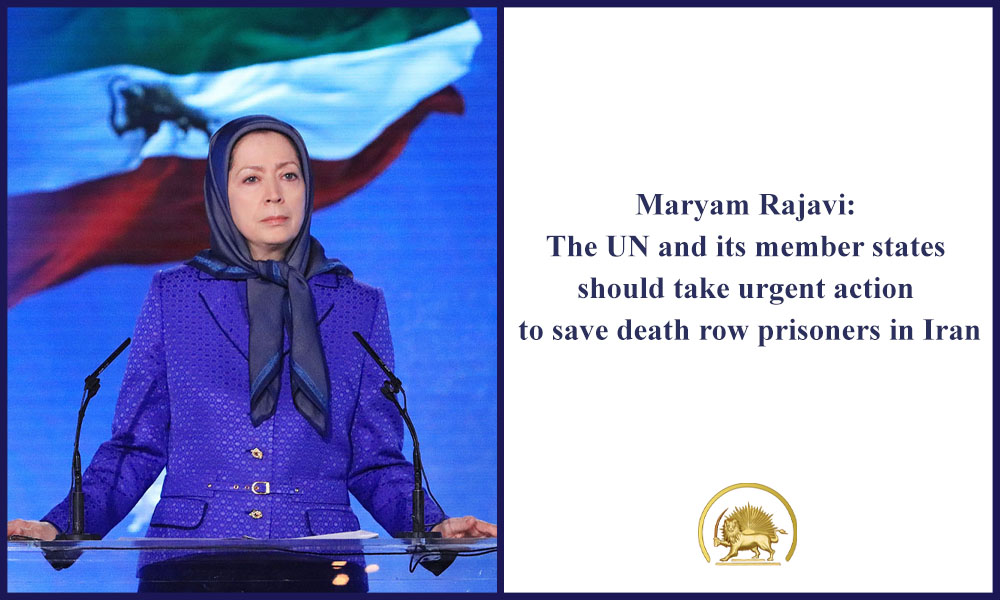 Parallel to the appointment of Ebrahim Raisi as President and Gholam-Hossein Mohseni Ejeii as the head of the Judiciary, the religious fascism ruling Iran has stepped its criminal executions in a panicky reaction to the spread of popular uprisings to create an atmosphere of fear and terrorize the public.
Khamenei thinks he can prevent the volcanic outburst of the Iranian people's anger by escalation of repression and executions, to no avail. The heroic uprising in Khuzestan which has spread to various cities clearly showed that executions and clampdowns have lost their effectiveness.
I urge the United Nations and its member states to condemn the executions in Iran, and take immediate action to save the lives of death row prisoners.
The dossier of flagrant and systematic violations of human rights in Iran must be referred to the UN Security Council, and the clerical regime's leaders be brought to justice for four decades of their crimes against humanity.