Attending the Christmas prayer service at the Pontoise Cathedral in Paris, France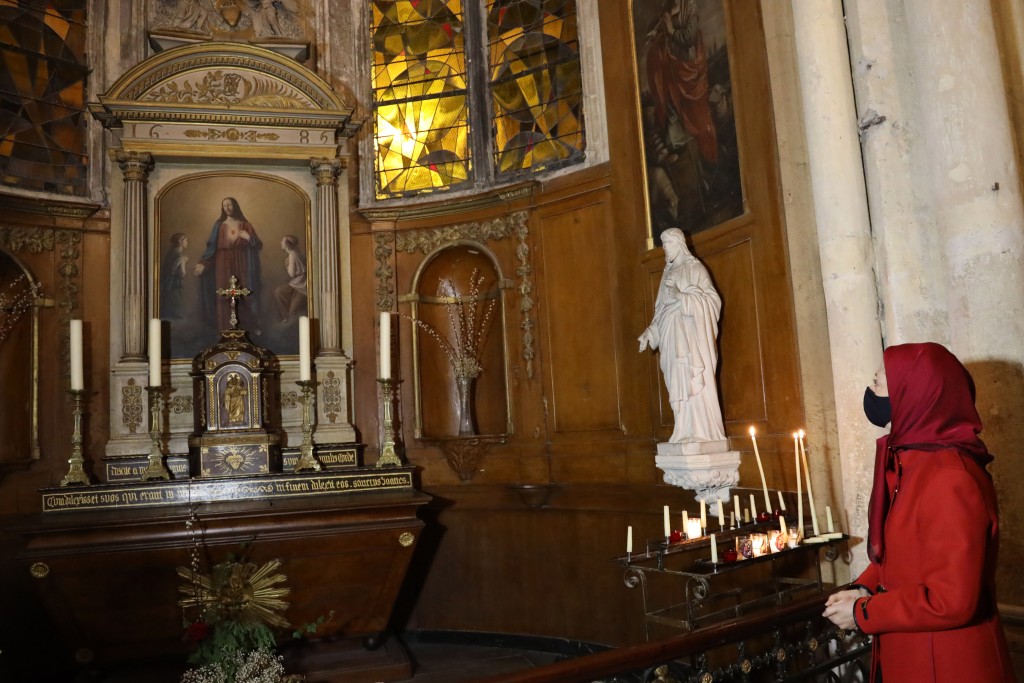 Friday night, December 24, 2021, Maryam Rajavi attended the Christmas eve ceremony and prayer service at the Pontoise Cathedral performed by Bishop Stanislas Lalanne.
Pontoise is the capital of Val d'Oise Province, the seat of the National Council of Resistance of Iran in France.
Bishop Lalanne and the cathedral's priest welcomed the Iranian Resistance's delegation to the church before the ceremony.
Maryam Rajavi paid respects to Jesus Christ and the Virgin Mary by placing flowers at the foot of their statues. She lighted candles and prayed for the speedy recovery of Covid-19 patients in Iran.
Bishop Lalanne noted the presence of the Iranian Resistance's delegation in the ceremony and extended his congratulations on Christmas.
Maryam Rajavi presented a copy of the List of Martyrs of the Iranian Resistance to Bishop Lalanne and offered her congratulations on Christmas. She urged all Christians to pray for the victory and freedom of the oppressed people of Iran and Iranian political prisoners.