Grand gathering marking the 57th year of the PMOI's foundation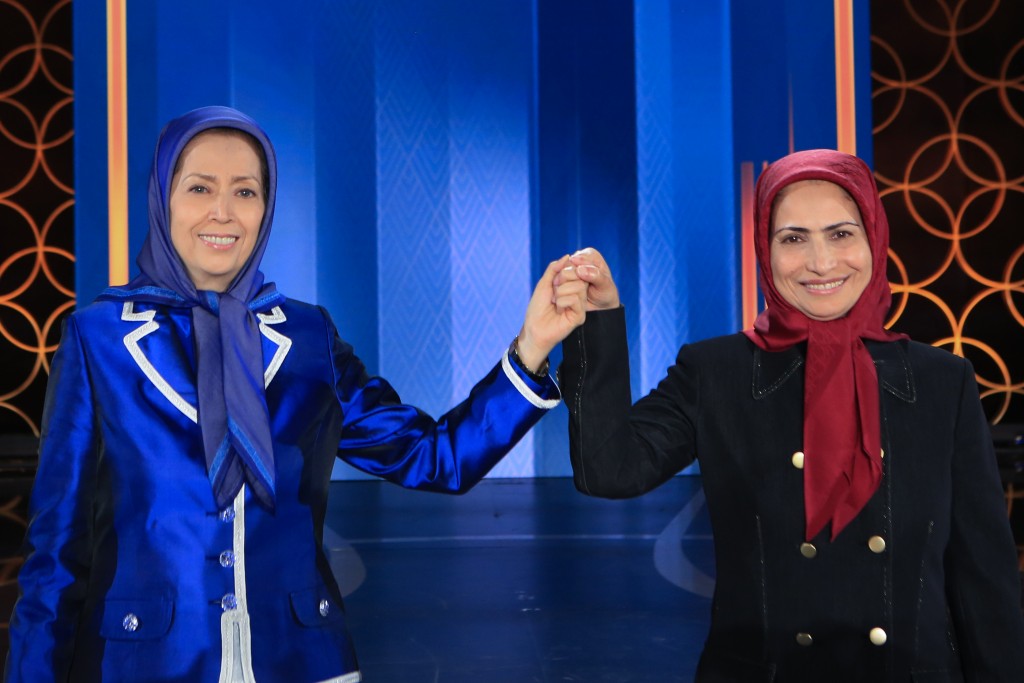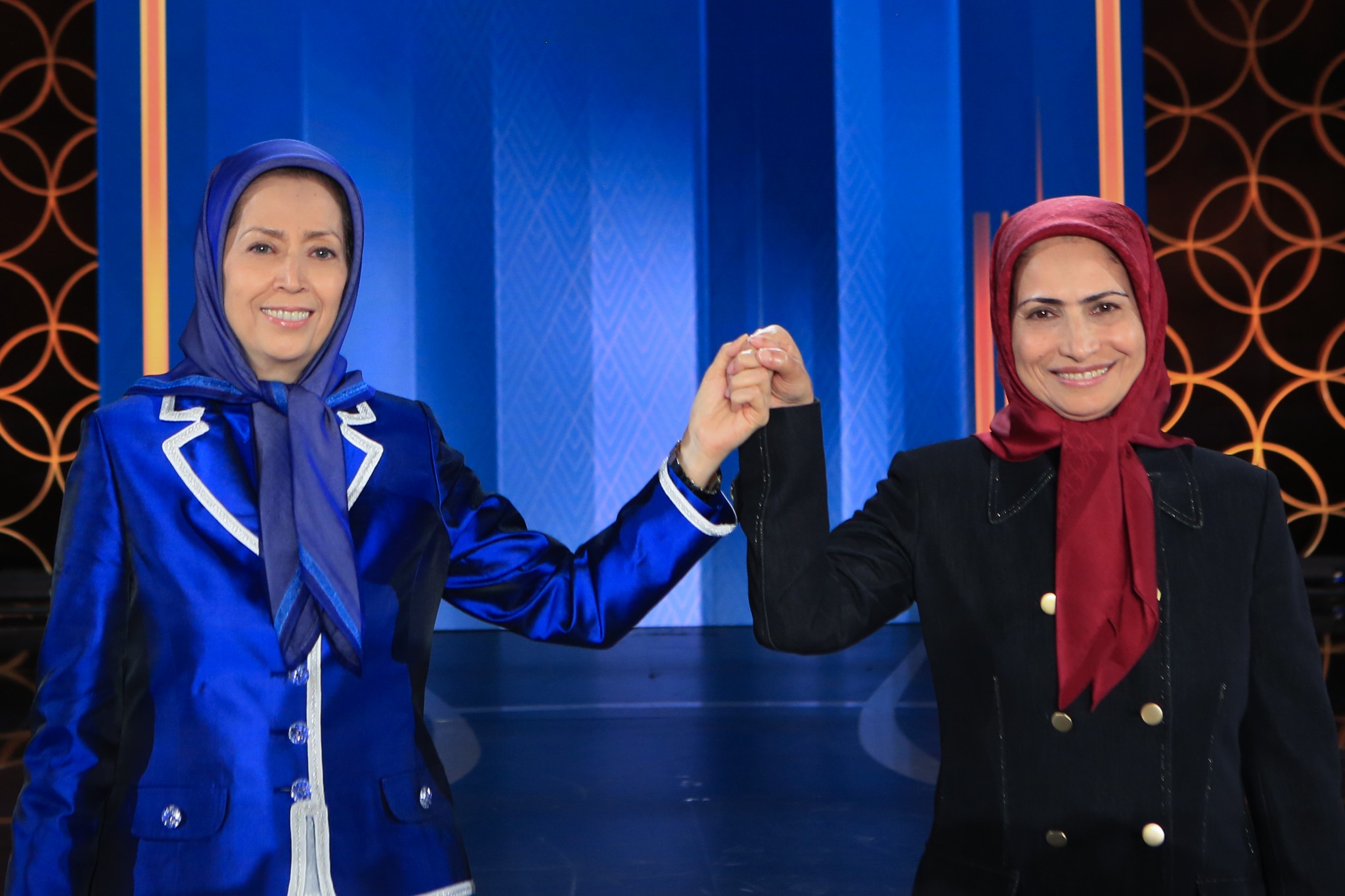 Maryam Rajavi: PMOI, steadfast and committed to its ideals, more prepared and stronger than ever, has organized a nationwide Resistance
In its biennial session on the eve of its founding anniversary, held simultaneously in Ashraf-3 (Albania), Paris, Berlin, Stockholm, London, The Hague, and Zurich, on September 5, 2021, the People's Mojahedin Organization of Iran (PMOI/MEK) re-elected Ms. Zahra Merrikhi, as its Secretary-General for another two years.
In this gathering after congratulating the re-election of Ms. Merrikhi as the PMOI Secretary-General, Maryam Rajavi said:
Today, all those who persevered are proud.
The Shah's dictatorship executed the PMOI's founders and imprisoned its officials to destroy it. Today, however, it is the Shah's regime that has been sent to the dustbin of history.
The same is true with the mullahs' dictatorship. It massacred 30,000 political prisoners, 90% of whom were from the PMOI/MEK and now as you can see, since 1988, the Call-for-Justice Movement is continuing to expand and grow more vocal as ever before.
Today, we salute its exalted founders Mohammad Hanifnejad, Saeed Mohsen, and Ali-Asghar Badizadegan.
Those forward looking breakthroughs, ideas and discoveries, articulated especially by Mohammad Hanifnejad, were not only unprecedented, lively and rich in substance at the time, but are even now, half a century later.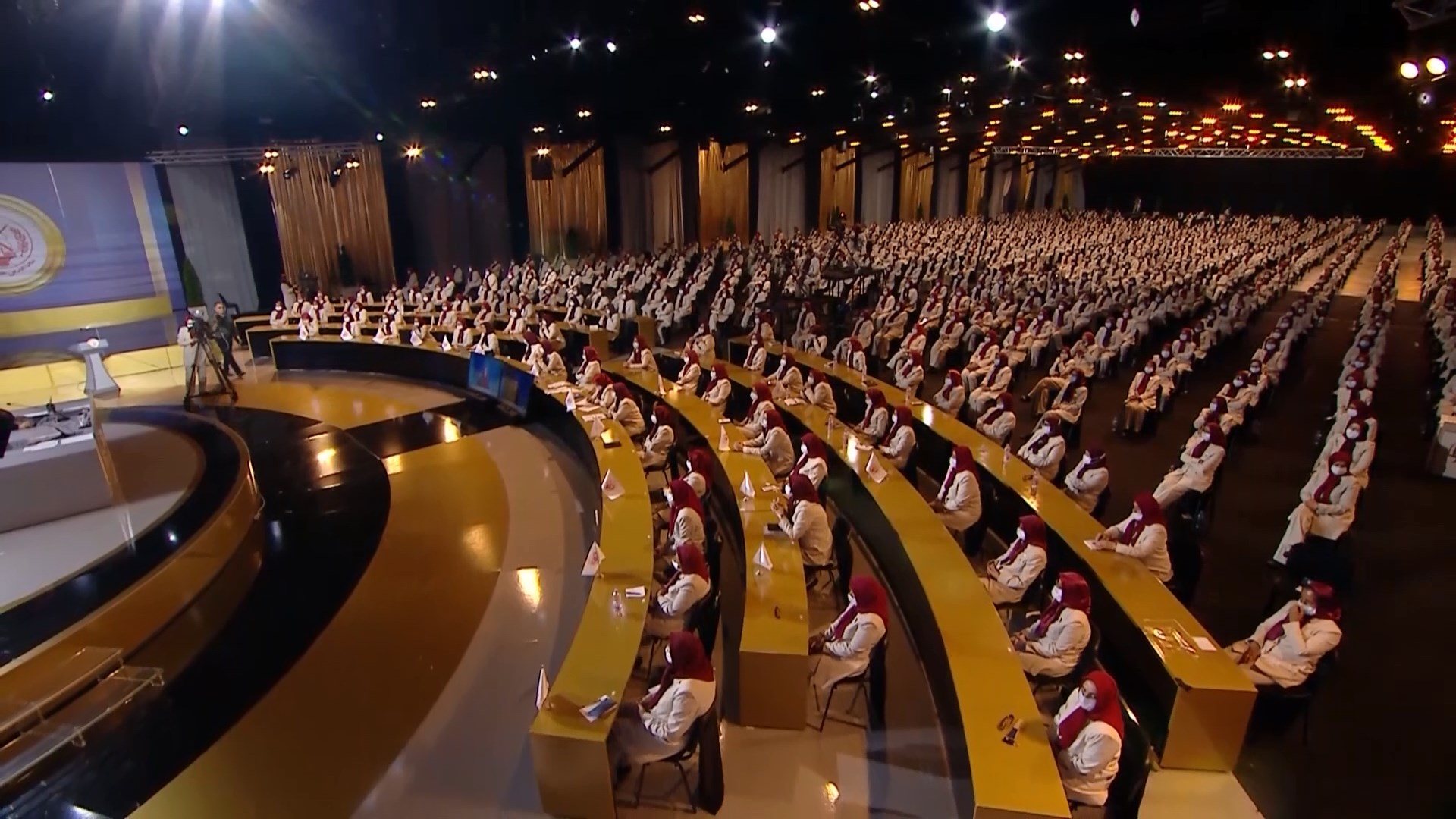 The PMOI's emergence in Iran's political landscape and in the struggle for freedom represents a nationalist and ideological imperative. Discovering this very imperative was the PMOI founders great achievement. And they responded to this imperative by forming an organization characterized by honesty and sacrifice.
They opened a path for the emancipation of Iranians, which has blossomed in virtue of Massoud Rajavi's several-decades of unrelenting efforts and enduring of hardships.
In forming the NCRI as the most enduring political coalition in Iran's contemporary history, he created a powerful alternative; a coalition comprised of the PMOI and other organizations, forces and personalities with differing views and ideological orientations who are struggling for a common objective, i.e., the establishment of a democratically elected republic.
Today, you have voted to renew the tenure of my dear sister, Zahra Merrikhi, as the PMOI's Secretary-General. I congratulate you and the PMOI Central Council for making this decision.
The clerical regime engaged in relentless suppression and massacre as well as a continuing campaign of demonization in the past four decades in an attempt to destroy this movement. But it failed, and the PMOI, steadfast and committed to its ideals, more prepared and stronger than ever, has organized a nationwide Resistance. Now, all signs point to the certainty of the clerical regime's overthrow.
Our nation needs to put an end to tyranny under the cloak of religion and establish a democratic republic based on the separation of religion and state, where its oppressed nationalities can achieve their violated rights, including autonomy within Iran's unity and territorial integrity. Our society needs to achieve justice and equality and to eradicate poverty and discrimination. Fortunately, these needs and necessities have found their proper answer: the NCRI and the PMOI.
Dozens of PMOI members and officials spoke about the qualifications and competence of the newly elected Secretary-General, co-Secretaries, Deputy Secretaries-General, and the PMOI's advances in various fields and the readiness of different departments in the struggle to overthrow the ruling theocracy.