In the memory of Danielle Mitterrand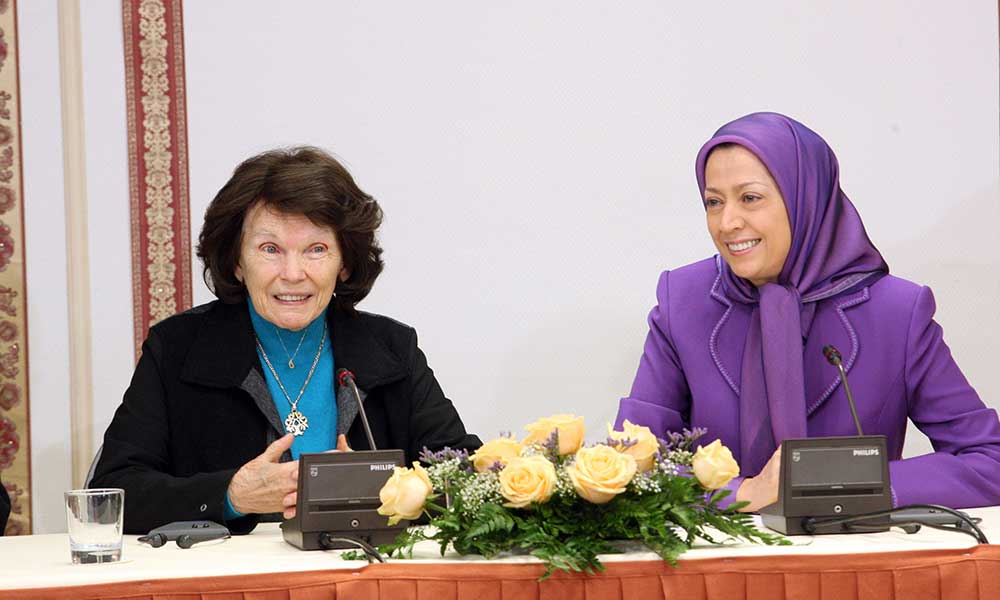 We cannot forget that in 1984, when hundreds of members of the People's Mojahedin Organization of Iran (PMOI) were being executed by Khomeini on a daily basis, she appeared on the side of the Iranian Resistance's Leader, Massoud Rajavi, in order to defend human rights in Iran.
We cannot forget that in 1987, when Iranian refugees in France became victims of a deal and were expelled to Gabon, she visited their families who had launched a hunger strike, in order to show her support.
We cannot forget that 10 years ago, on June 17, 2003, when the mullahs' allies and advocates of appeasement with the regime attacked us in Auvers-sur-Oise, she courageously defended the innocent in the face of media accusations and powerfully confronted the demonization campaign.
It was France's conscience that spoke through her that day.
The residents of Camp Ashraf and the Iranian people will never forget her powerful, emotional and insightful words in defense of the rights of the Resistance's freedom fighters in Ashraf.
In her last message, she wrote: "My dear compassionate friends in Ashraf, your sacrifices will shape the future. It is not just the price that you pay, but the example that you are setting for all those who are oppressed, and the message of hope that you send to humanity through your blood."
Her portrait will be eternally engraved in the hearts of the members of the Iranian Resistance, as it has been engraved in the hearts of oppressed peoples around the world.