The Heroic Aleppo Exhibition, lauding the Syrian people's resistance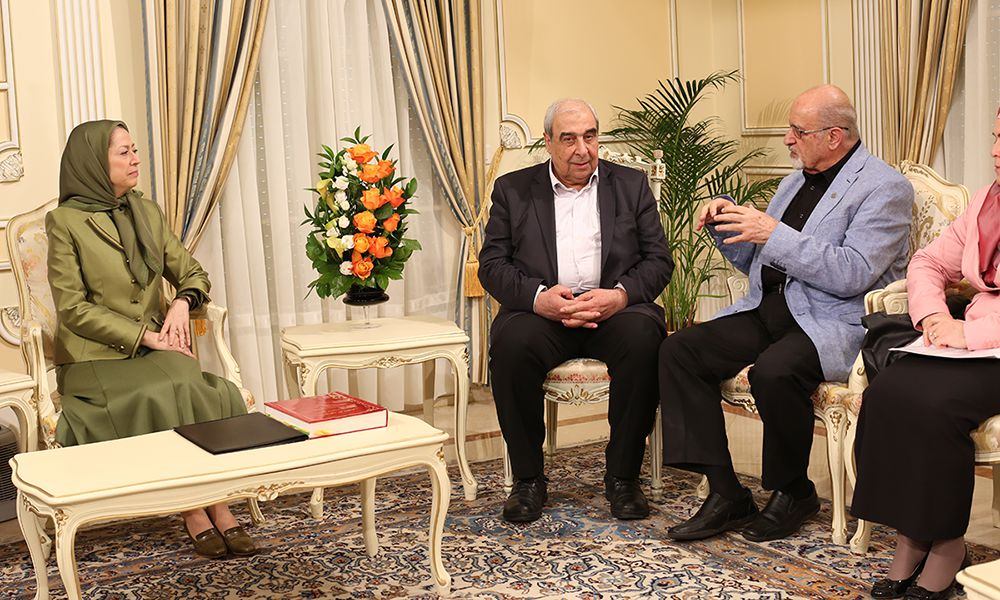 Saturday, June 11, 2016, on the night of solidarity with the Syrian resistance, Maryam Rajavi and a delegation of Syrian opposition officials and dignitaries visited the Heroic Aleppo Exhibition.
Images of five years of courageous resistance by the people of Syria, the moving disasters and the crimes committed by the Iranian regime and its allies in this country were on display. The exhibition also included paintings about the Syrian people's resistance.
Maryam Rajavi laid flowers at the monument of martyrs of the Syrian resistance and paid homage to those slain in nine war-torn cities of Syria.
Addressing the Syrian delegation, Maryam Rajavi said at the exhibition: These images provoke contradicting feelings in any viewer. Deep sorrow and a great feeling of pride and admiration because of such resistance and such steadfastness.
Tears and sorrow because of the shocking images, the spilt blood and the perished talents. For the tears and cries of orphans and the bereaved mothers. For disconsolate lives, devastated houses and destroyed cities. And for Aleppo, this city of martyrs. Aleppo has been martyred 1000 times. The heroic Aleppo, the city of pride, the city of hope and aspirations.
The several-thousand-year-old Aleppo has always been a symbol of rich culture and history in the Middle East, and now it is the battle ground of good and evil. The war between the mullahs and Bashar on the one hand with the peoples of the Middle East