Maryam Rajavi's meeting with Dr. Alejo Vidal Quadras in Auver-sur-Oise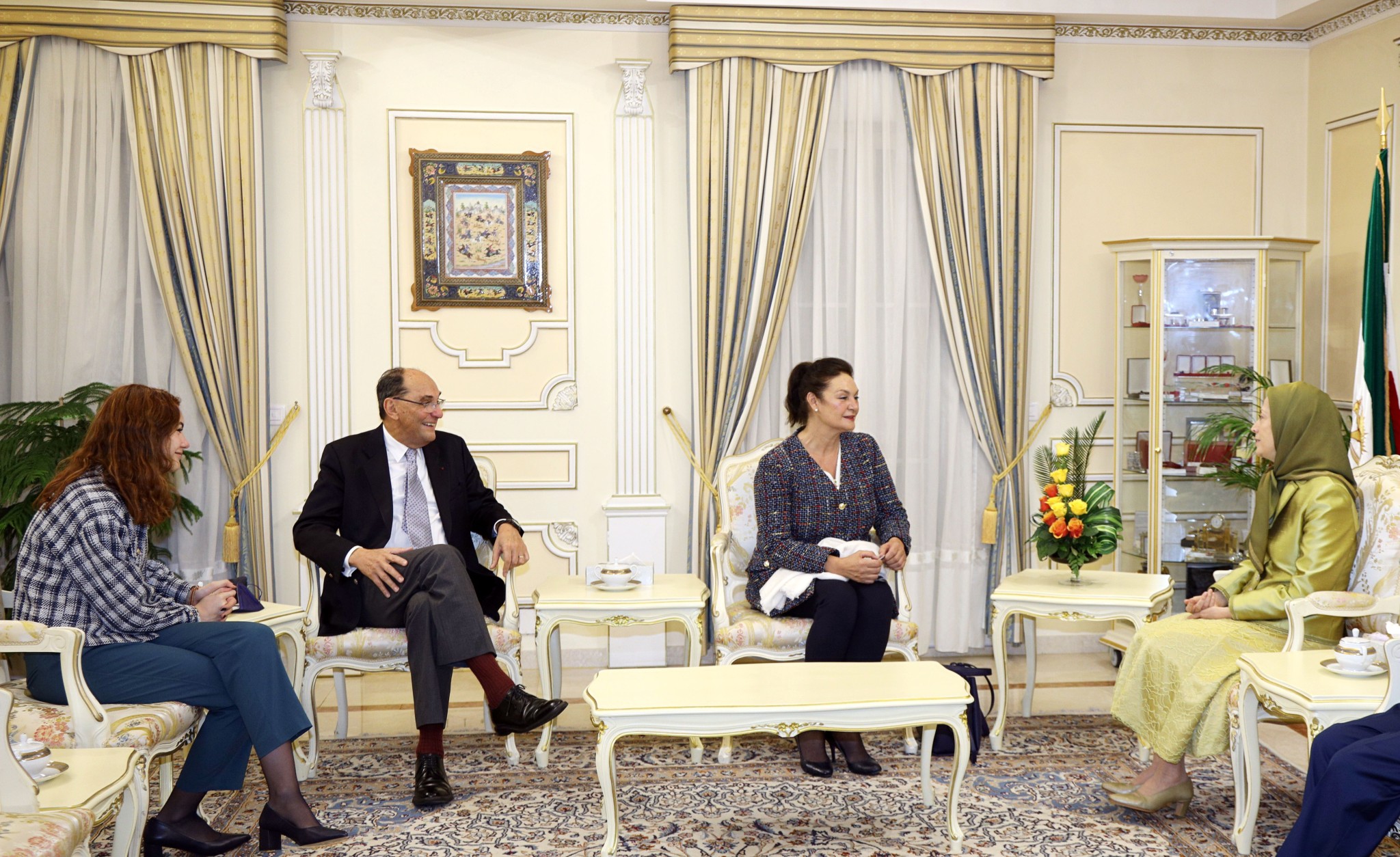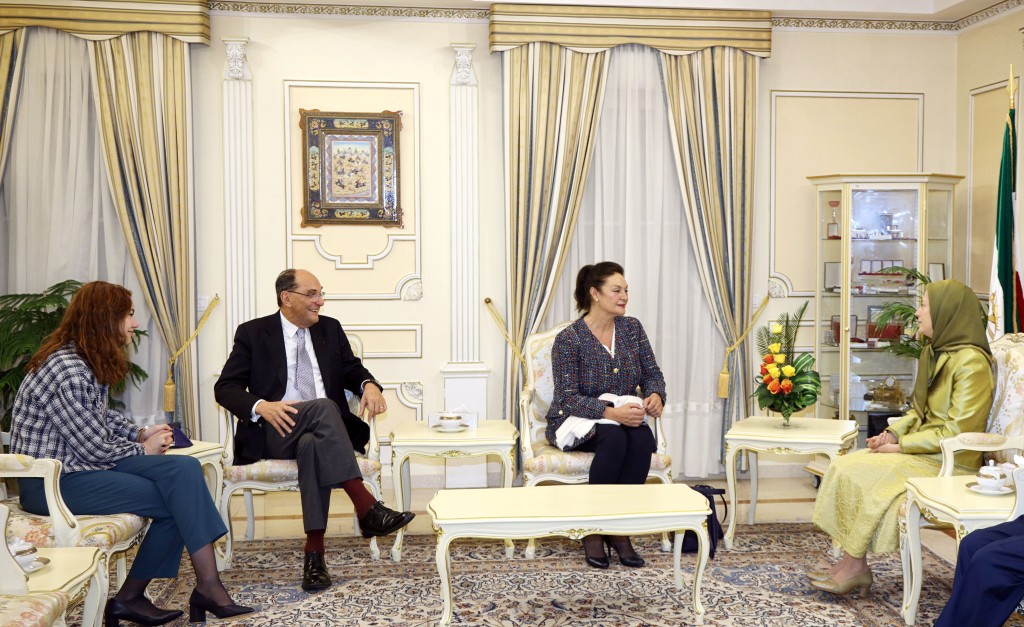 On Monday, January 10, Maryam Rajavi met with Dr. Alejo Vidal Quadras, President of the International Committee in Search of Justice and former Vice-President of the European Parliament (1999-2014) in Auvers-sur-Oise.
Dr. Vidal Quadras extended his New Year greetings. Referring to Mrs. Rajavi's Christmas message and her participation in the Christmas Eve service in the church, he said her message of peace and friendship to Christians is just the opposite of the mullahs' regime and shows the world the true face of Iran and Islam. He expressed hope that the New Year would be a year of success for the Iranian Resistance.
Mr. Vidal Quadras said, Your 40 years of efforts to train a generation of resistance members and supporters who combine professional, scientific, and managerial capabilities with total commitment to democratic values and transcendent human capacity paint a glorious vision for future Iran.
He added that these capabilities could be seen in the democratic relations among the components Ashraf 3 built in a short period. "These show that you will rebuild Iran just as well in the future and eliminate the effects of two sinister dictatorships."
Mr. Vidal Quadras underlined the significance of transferring Hamid Noury's trial to Albania to hear the shocking testimonies of the PMOI members. He said that during the trial, it once again became clear that the regime looked at the PMOI/MEK as its antithesis and its most serious existential threat from the first day. It, therefore, sought to eradicate them all.
Maryam Rajavi expressed her appreciation for the valuable and tireless endeavors of Dr. Vidal Quadras against the PMOI's terrorist designation and in support of Ashraf residents. She said, "Your name is one of the symbols of Europe's dignity that will remain in the annals of our country's history. You ignored many of your interests and political considerations and defended the Iranian people and Resistance bravely."
"You are in the heart of every member and supporter of the Iranian Resistance, especially the PMOI residents of Ashraf. They see you as their elder brother and a member of the PMOI family. They are always eager to see you," Mrs. Rajavi noted.
Prof. Vidal Quadras reiterated the International Committee in Search of Justice is determined to provide full-fledged support to the cause of the Iranian people's Resistance to achieve freedom and democracy. He said his colleagues in the committee consider this their duty and commitment to democracy and human rights. Finally, he expressed his confidence that victory belonged to the Iranian people and Resistance.