Meeting with Former Prime Ministers of Belgium and Sweden, and the former Speaker of the British Parliament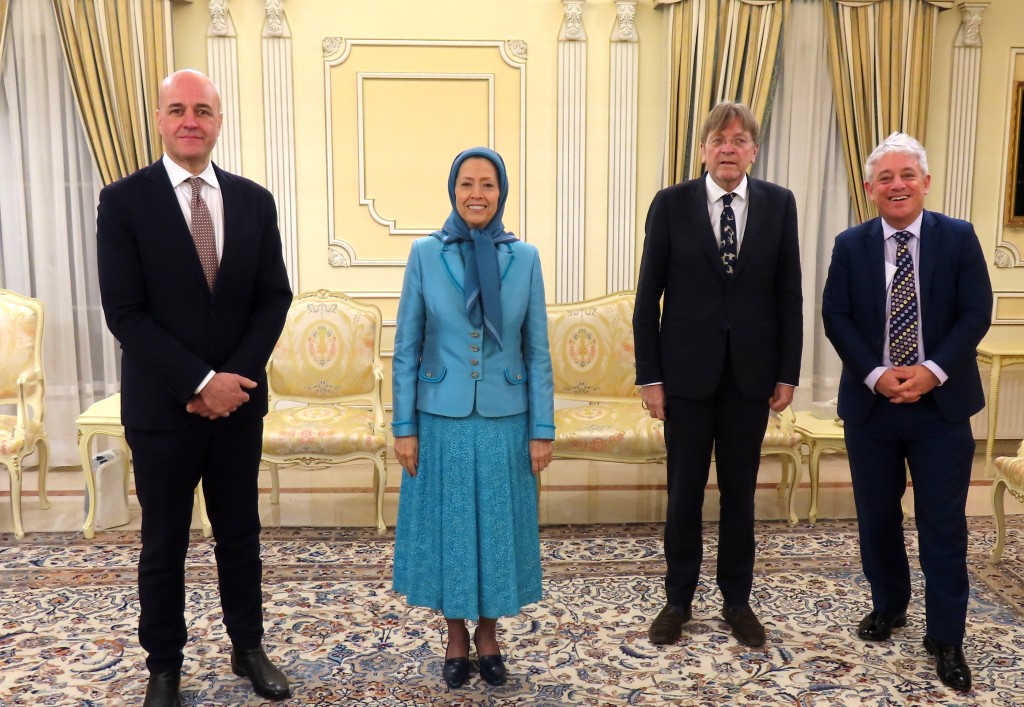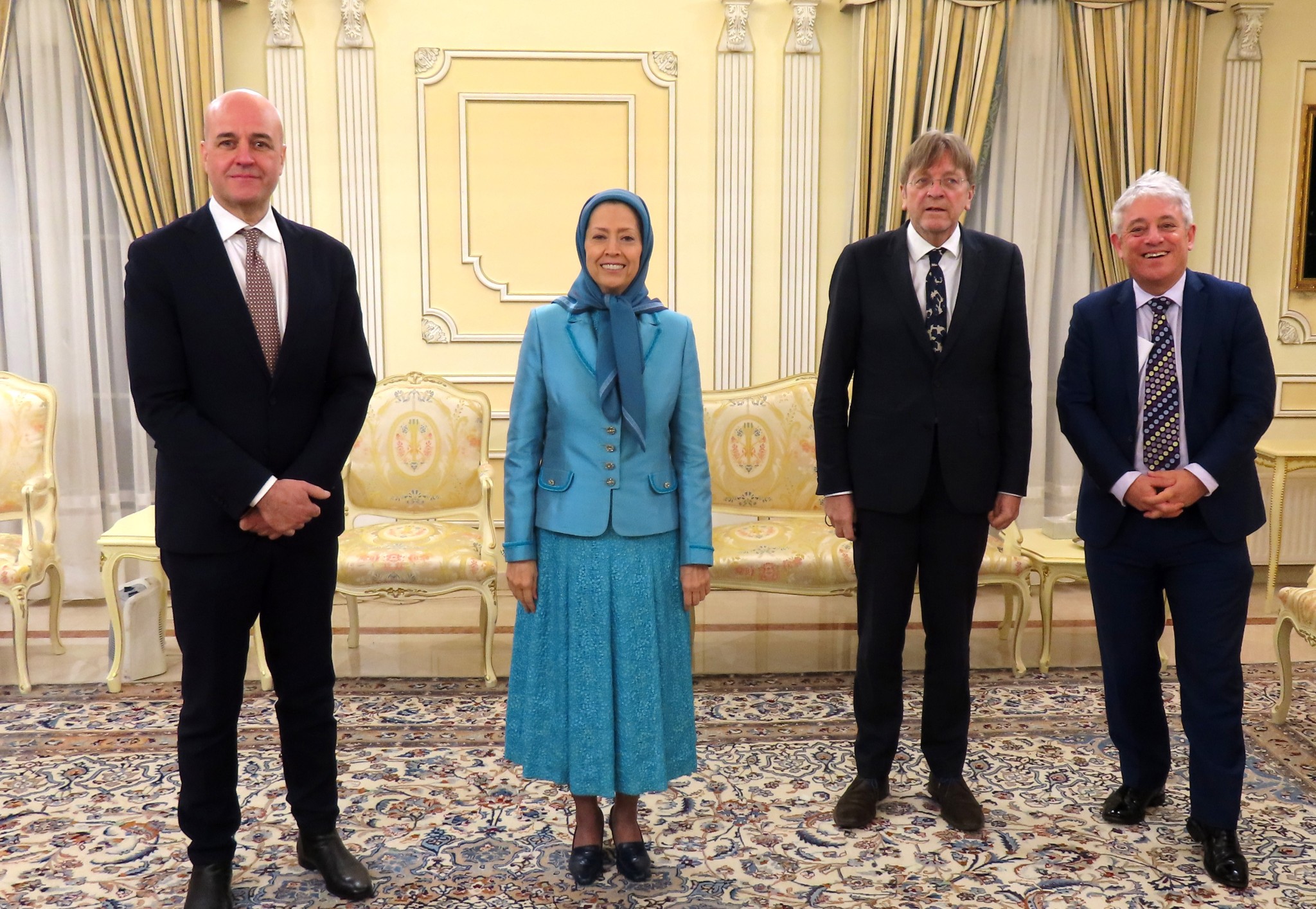 Following the Conference entitled, "Holding the Mullahs' Regime Accountable for Genocide, Terrorism and Nuclear Defiance," On Monday, January 17, 2022, Messrs. Guy Verhofstadt and Frederic Reinfeldt, former Prime Ministers of Belgium and Sweden and Mr. John Bercow, the former Speaker of the British House of Commons, met Mrs. Maryam Rajavi and discussed the situation in Iran and the region, as well as the clerical regime's threats to peace and stability, and the need for the adoption of a decisive European policy towards the regime at the heart of which should be human rights.
Emphasizing the importance of holding this conference, Mr. Guy Verhofstadt stressed the need for a formal UN inquiry into the 1988 massacre.
Mr. Reinfeldt said: "This regime abuses Islam and religion. Raisi is not an elected president but has been appointed and should never stand next to the leaders of the countries who have been elected." He added, "Your view is a different Islam, a democratic and advanced view that wants freedom, equality and justice and the right to choose for individuals."
During the conference and meeting, Mr. John Bercow, referred to the testimonies of a number of PMOI members about the execution and torture of their families, and stressed the need for a firm policy towards the clerical regime." "I say like you: neither to the Shah nor to the Sheikh and Religious dictatorship, long live democracy and freedom," Mr. Bercow added.
In welcoming the senior former European officials, Maryam Rajavi stressed that hundreds of millions of people in Iran and the region have been suffering from the crimes of the clerical regime for more than 40 years. This, of course, is not limited to the region, and the regime's rampant terrorism has spread beyond Europe and even into the United States. The Iranian regime has made the most of the indecision of Western countries to advance this policy. She concluded that as long as this regime is in power, the region and the world will not see peace and tranquility. She added the struggle of the Iranian people to overthrow the clerical regime and establish democracy and people's sovereignty is necessary to end the export of terrorism and incitement to war in the region.