Mike Pence visiting Iranian dissidents in Albania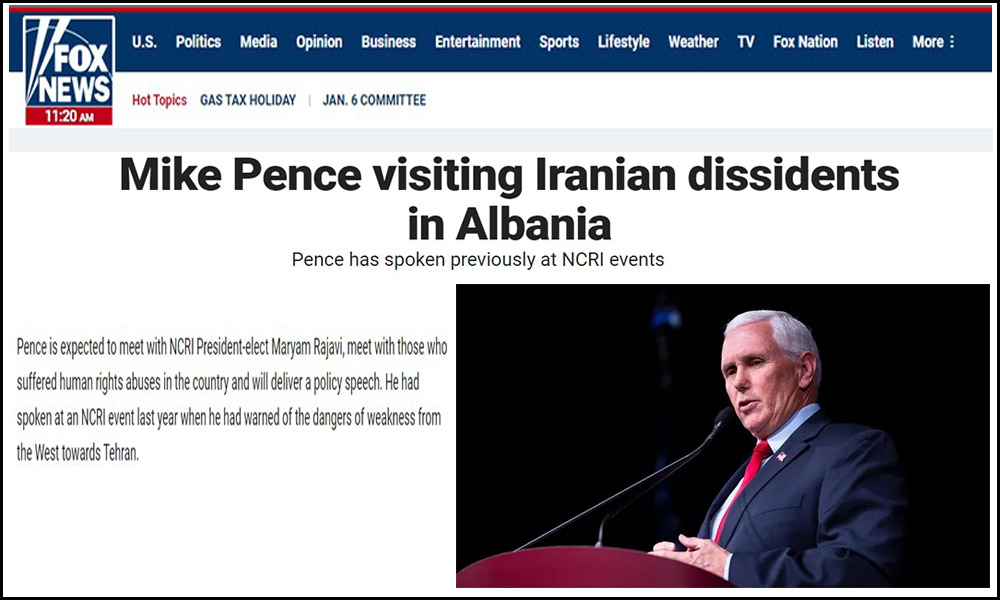 Pence has spoken previously at NCRI events
Former Vice President Mike Pence on Thursday is visiting Iranian dissidents in Albania, where he is expected to meet with victims of the regime in Tehran and will deliver a policy speech to those pushing for a democratic and secular Iran.
Pence is visiting the headquarters of the National Council of Resistance of Iran, an umbrella group for dissident groups that oppose the regime and which found support from a number of Trump-era officials including former Secretary of State Mike Pompeo.
Pence is expected to meet with NCRI President-elect Maryam Rajavi, meet with those who suffered human rights abuses in the country and will deliver a policy speech. He had spoken at an NCRI event last year when he had warned of the dangers of weakness from the West towards Tehran.
https://www.foxnews.com/politics/mike-pence-visit-iranian-dissidents-albania