Prominent American and European politicians urge UN, US, and EU for immediate action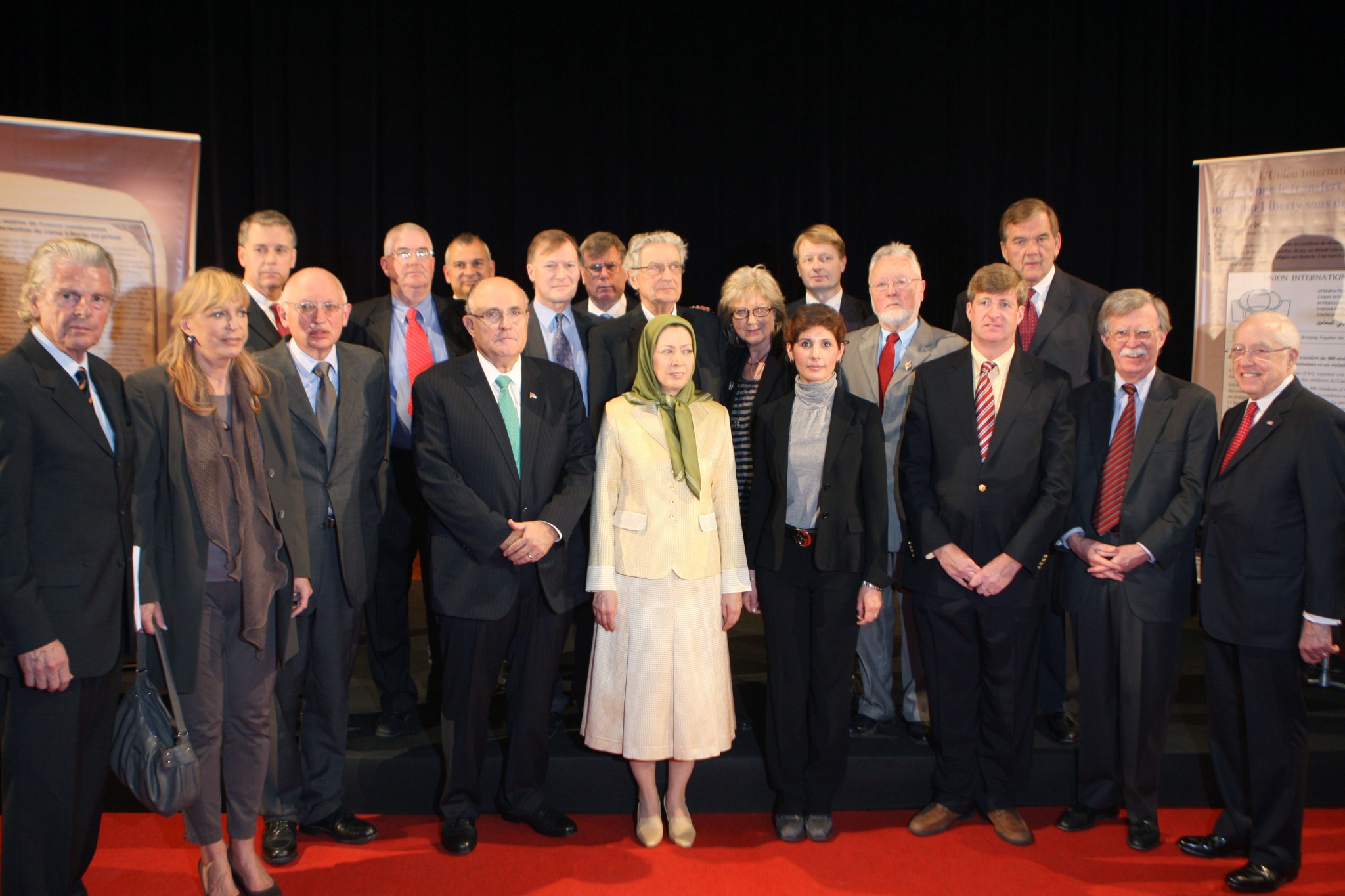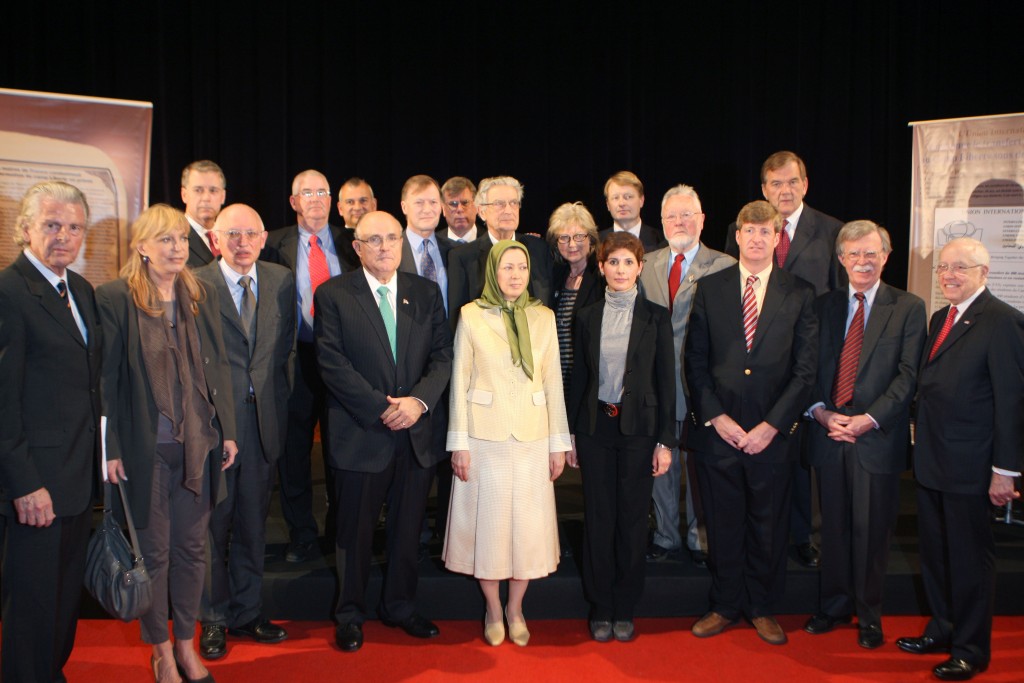 In an international conference held in Paris attended by thousands of Iranians, speakers from the United States and Europe stressed on the need for a firm policy vis-à-vis the Iranian regime and protecting the rights of Ashraf and Liberty residents and the removal of terrorism label.
Speakers of the conference sponsored by the French Committee for a Democratic Iran (CFID) included: Maryam Rajavi, the President-elect of the Iranian resistance, Rudy Giuliani, former mayor of New York and US Presidential Candidate (2008), Michael Mukasey, US Attorney General (2007-2009), Secretary Tom Ridge, the first US Homeland Security Secretary (2003-2005) and former Governor of Pennsylvania; John Bolton, former US Ambassador to the United Nations, Patrick Kennedy, member of the US Congress (1991-2011);
Glenn Carle, former Deputy National Intelligence for Transnational Threats; Col. Wesley Martin, former Commander of the MNF-I anti-terrorism unit and commander of Forward Operation Base in Ashraf; Lt. Col Leo McCloskey, Commander of Forward Operation Base in Ashraf until 2008; Günter Verheugen, Commissioner of Europe (1999-2009) and former minister of State in the Department of Foreign Affairs of Germany; Gerhart Baum, former German Federal Minister of the Interior; Klaus Bresser, former Chief Editor of the German Channel 2 TV (ZDF); Jacques Desallangre, Member of French National Assembly; David Amess, Member of British Parliament; Lucio Malan, member of Italian Senate and NATO Parliamentary Assembly; Geoffrey Robertson, Q.C., LL.B., B.C.L., First President of UN Special Court on War Crimes for Sierra Leon and member of the UN Justice Council.
Philippe Douste-Blazy, Special Adviser and Deputy to the UN Secretary General and French Foreign Minister from 2005 to 2007, also voiced his support for the goals of this conference via a video message.