Maryam Rajavi calls for support for the striking workers and urgent action to secure the release of those arrested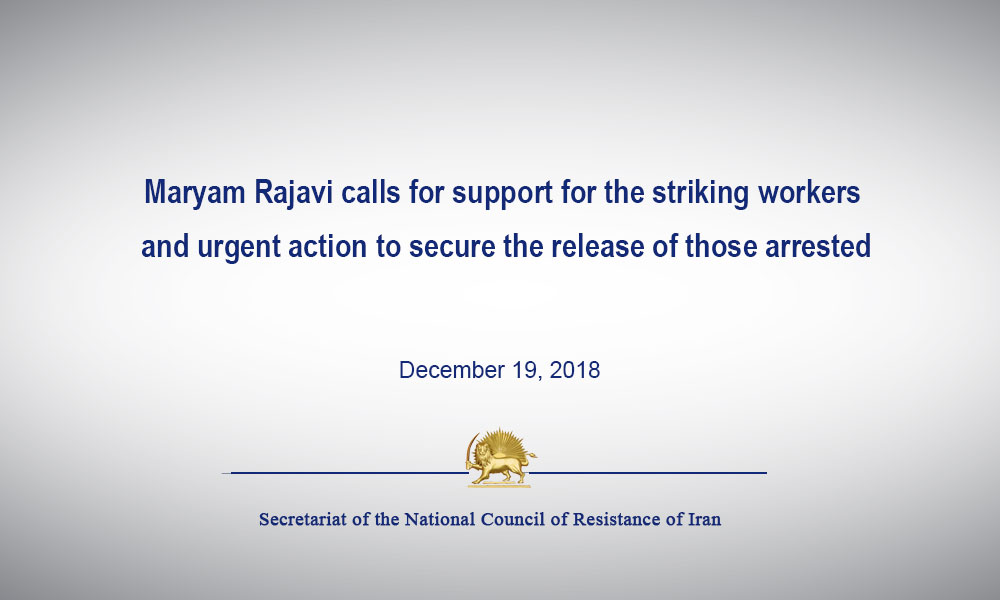 Fearing the continuation and spread of protests by workers and other social strata in Ahvaz, the clerical regime has stationed its security forces all across the city. The State Security Force, agents of the Intelligence Ministry and the IRGC Intelligence, and plainclothes mercenaries have blocked many roads and in some streets, people are not allowed to park their cars.
In such circumstances and despite dozens of arrests, the Ahvaz steel workers continued their strike on Tuesday, December 18, 2018, for the 40th straight day.
In another development, the regime's mafia-like judiciary has summoned and threatened a number of Haft Tappeh sugarcane workers in Shush. It is said that the judiciary has issued sentences for some of the workers of Haft Tappeh Industrial Complex.
Maryam Rajavi, firmly condemned the savage mass arrests of workers and said, "The clerical regime's repressive or deceptive measures against the workers, trampling their basic rights without answering their demands, once again confirm the reality that as long as the clerical regime is in power, the situation of workers will only further deteriorate and poverty, unemployment and inflation will expand unchecked."
Maryam Rajavi called on the nation and particularly Iran's workers and youths, to voice their protest against the arrests and support the striking workers. She urged international human rights organizations and workers' rights advocates to strongly censure the clerical regime's repressive measures against Iranian workers and take action to secure the immediate release of all those arrested.
Secretariat of the National Council of Resistance of Iran
December 19, 2018