Maryam Rajavi saluted the striking teachers across the country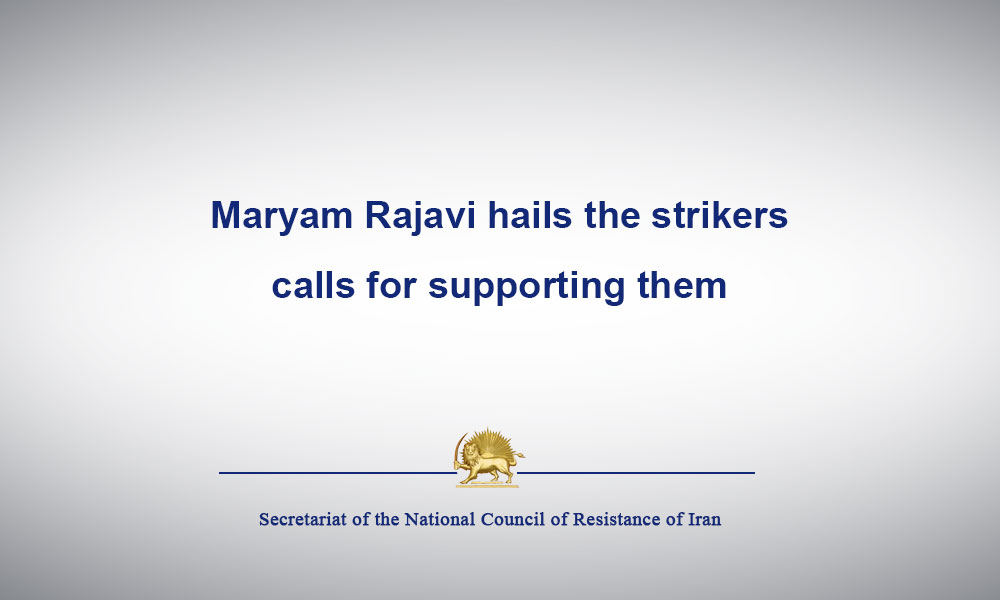 On Sunday, October 14, noble teachers across the country went on strike and refused to go to classrooms throughout the country to protest their dire livelihood conditions, repression and security atmosphere in schools, and to achieve their trampled on rights.
Strike and protest of teachers in addition to Tehran, spread to Provinces of Alborz, Isfahan, East Azarbaijan and West Azarbaijan, Fars, Khorasan Razavi, North Khorasan, Kurdistan, Kermanshah, Semnan, Qazvin, Mazandaran, Hamedan, Yazd, Markazi, Lorestan, Ilam, Bushehr, Chahar Mahal And Bakhtiari, and Kohgiluyeh and Boyer Ahmed.
Striking teachers are protesting their low salaries and benefits, living below the poverty line, inflation, excessive high prices and reduced purchasing power, imprisonment of teachers, deprivation from having independent unions, lack of efficient and comprehensive insurance, looting of the teachers trust reserves, failure to implement the Public Service Management Act since 2016, failure to implement the rating plan over the past three years, and the failure to implement the full-time teachers plan, among others. They call for the security of union activists, release of jailed teachers, abolition of internal rules on trade union activists and returning to work of guilds and cultural activists.
The sit-in strikers also object to the violation of the right to free education for all, non-standard and insecure schools, the country's gross drop in education, the low level content of educational books, the density and high number of school students, and the lack of funding required for education in the country.
Maryam Rajavi saluted the noble teachers who have staged sit-ins against the tyranny of the clerical regime, saying: "The catastrophic situation of the employed and retired teachers is the product of the repressive policies of the anti-cultural regime of the mullahs, and as long as this regime is in power, it will even get worse."
She called the general public, especially the youth, to express solidarity with the educators who face a variety of discrimination and problems, saying that the strike of teachers and academics in the wake of the strike of toiling truck drivers and merchants' strike last week showed a flare of fury of public anger and hatred toward a regime that has only brought torture and execution, war and terrorism, poverty and unemployment, and corruption and plundering for the people of Iran.
Secretariat of the National Council of Resistance of Iran
October 14, 2018