Iran: Oil, gas, and petrochemical workers strikes in 12 provinces enter tenth-day running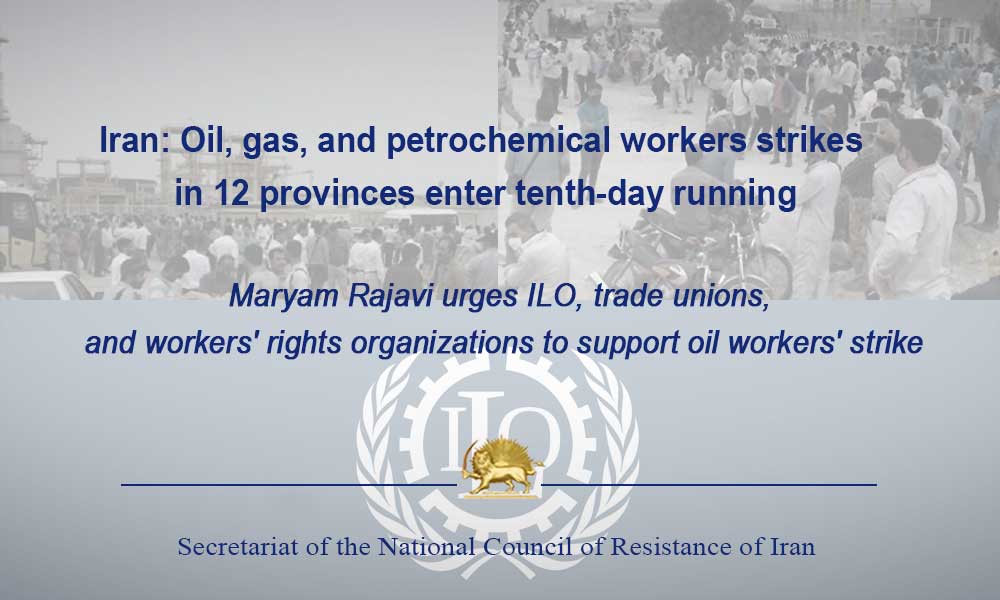 Maryam Rajavi urges ILO, trade unions, and workers' rights organizations to support oil workers' strike
Today, Monday, August 10, 2020, the nationwide strike of oil, gas, and petrochemical workers and employees continued in 20 cities in 12 provinces. Workers and employees of at least 46 refineries, companies, and factories affiliated with the oil, gas, and petrochemical industries are on strike.
The striking workers are suffering from intolerable working conditions in extreme heat and very difficult living conditions. They do not have job security because they have been forced to sign temporary contracts. Nor are they covered by health insurance, nor do they receive pensions. The employers can fire them at any time. Their wages are many times lower than the poverty line, and even these meager wages have not been paid for several months.
Regime officials and state-assigned managers are trying to break their strike by making hollow promises or by threatening them, but workers have emphasized that they would continue their strike until all their demands are met.
Mrs. Maryam Rajavi, the President-elect of the National Council of Resistance of Iran (NCRI), hailed the striking workers and employees who have risen up for their essential rights for the past ten days, and called on the public, especially the youth, to rise up in their support. Mrs. Rajavi urged the International Labor Organization and trade unions to condemn the clerical regime's anti-labor policies and to support the Iranian workers' protests and strikes.
Secretariat of the National Council of Resistance of Iran (NCRI)
August 10, 2020