Maryam Rajavi meets with Prof. John C. Mather, Senior researcher at NASA, and Senior Project Scientist for the James Webb Space Telescope, Physics Nobel laureate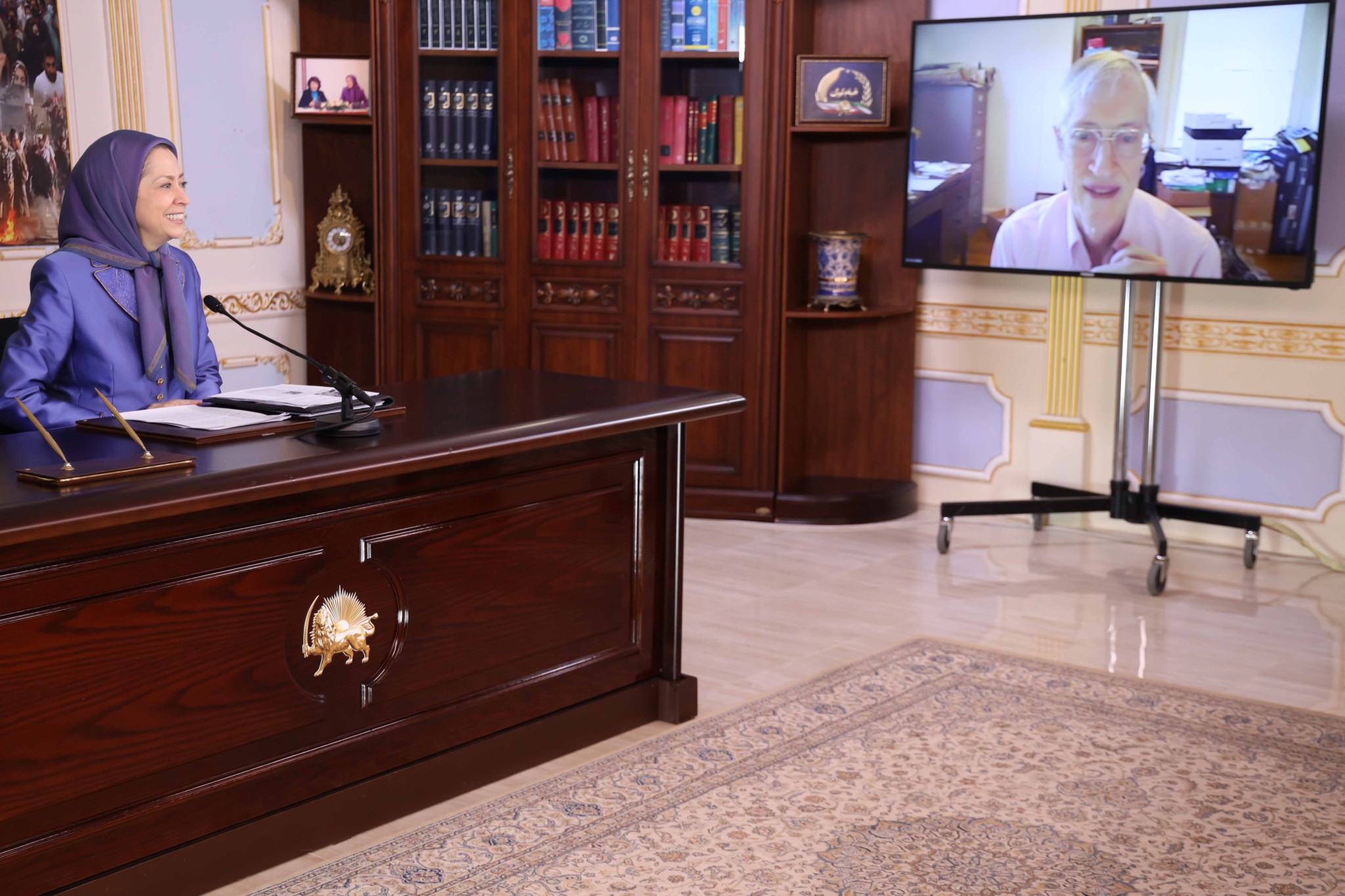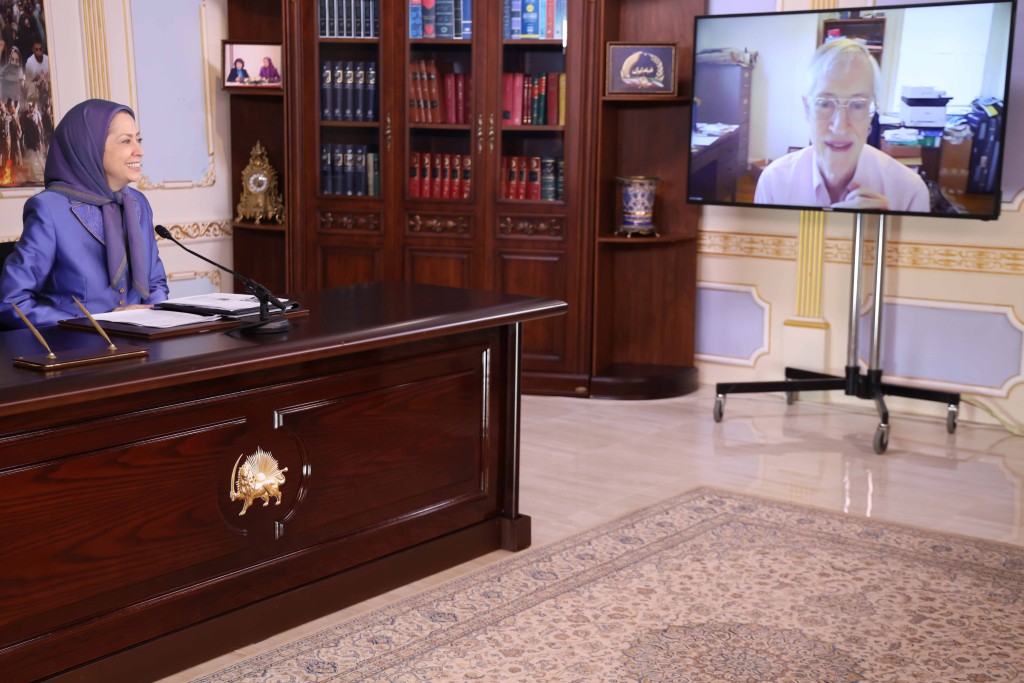 Professor John C. Mather is a Physics Nobel laureate and one of the world's greatest physicists. Time Magazine introduced him in 2007 as one of the world's 100 most influential personalities.
Prof. Mather is the senior project scientist for the James Webb Space Telescope Operation Project. James Webb is the world's largest telescope which has achieved significant success after being launched. The images sent by James Webb made world headlines.
John Mather was among the first Nobel laureates who condemned the killing of PMOI members in Ashraf, Iraq, only a week after the clerical regime's mercenaries attacked them on July 28 and 29, 2009, and supported the PMOI in Ashraf and the Iranian Resistance.
On many other occasions, he repeated his support for the PMOI and the Iranian Resistance by signing letters and joint declarations by Nobel laureates.
In talks with Prof. John Mather, Maryam Rajavi explained the Iranian people's nationwide uprising, and the number of those killed and arrested during the regime's brutal crackdown. She also lauded Prof. Mather's scientific position and valuable services to advance human knowledge. She also commended his continuous support for the Iranian people's Resistance, particularly in defense of the PMOI members in Ashraf, Iraq, when they were at significant risk.
Noting his long years of relations with the Iranian Resistance, Prof. Mather emphasized that he felt he should do whatever he could, "No question in my mind that this is something of noble purpose."
Referring to the Ten Point Plan for future Iran, he said, I read the Ten Point Plan again today, and I think this is what is exactly needed. We need gender equality; we need freedom from criminals. There is no reason a terrorist organization should control the entire government of a country. Why should they be able to tell anyone what to do about everything? They are criminals. So, the plan will help all Iranian citizens live in peace and prosperity with each other. So that is a good plan.
In response to Maryam Rajavi's question on the achievements of the James Webb Space Telescope, Prof. Mather said: We are completely, wonderfully thrilled. We are so pleased with the telescope. And it has shown us things we did not know already. So, we are very surprised. One of the big questions we always had was about the ghost of the first galaxies from the expanding universe, when it happened, and how it happened; we could not get the answers with the Hubble space telescope. But when we got the answers with this telescope, they were very interesting, which already seemed different from what we expected. So that is a very interesting and trick challenge for astronomists to understand. We were also already observing small planets around nearby stars to see whether they have atmospheres. So, we hope to be able to answer that question in the next few weeks or months.
Maryam Rajavi told Prof. Mather: As a researcher and scientist with many achievements, such as the James Webb Telescope, you have chosen to defend a resistance movement and its values, such as sacrifice and freedom. I hope that your example will serve as a model not only for scientists and elites but also for politicians.
She also emphasized: What has impressed the world is the resistance and bravery of the people of Iran, especially our women, in the resistance and uprising over the past month against one of the most brutal dictatorships of the modern world.
Women were at the forefront of the struggle against the clerical regime from the outset. In this path, many women were tortured or executed. The Iranian Resistance has offered 120,000 martyrs for Iran's freedom; many were women and young girls. Iranian women know well that so long as this regime is in power, they cannot obtain their rights or the rights and freedoms of all the people of Iran.
Prof. Mather said: I strongly support the release of your prisoners. There is no reason to be tortured ever for any reason. They should not torture people. It is inhuman, and it is insane. It is evil. It is contrary to all ideals of mankind. No one should do that. So, my strongest support for all those people supporting the revolution.
Professor Mather's message for the people of Iran was to have patience and courage: I know your situation is difficult. Because your country is being controlled by a dictator, but there is one way, which is continuing to resist publicly and as much as it is needed. I wish you the best.
He thanked Maryam Rajavi for the meeting and added: It is a pleasure to see you and talk with you. I want to convey my strongest support for the Iranian Resistance and the future government to be based on a democratic process by the Ten Point Plan.